Aiya is every little girls dream, with all the ruffle options and circle skirt for the ultimate twirl! 
What I love about sewing is bringing my imagination alive and the possibilities I can create. The Aiya sweet bib dress and the Miami sun hat brings a world of creative options wherever your imagination takes you.
The base Aiya dress is a front button opening bib dress with a circle skirt. The maximum twirl factor keep every little girl happy.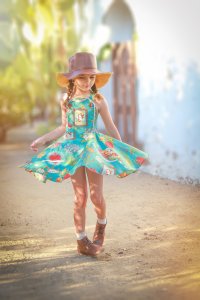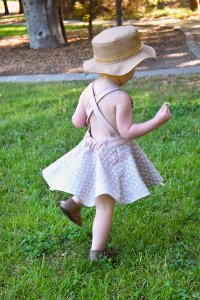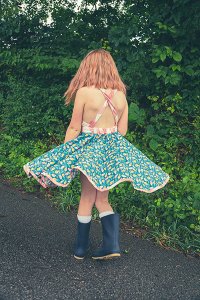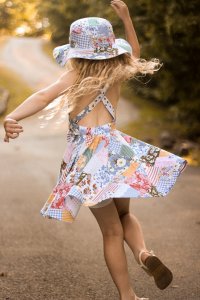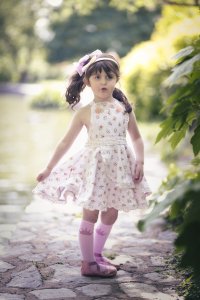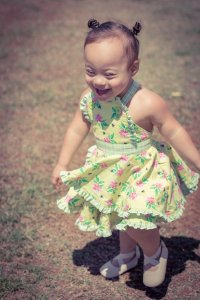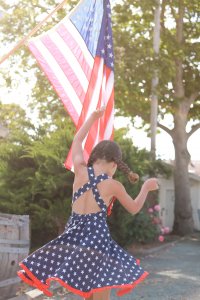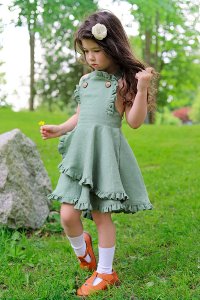 The dress has a cross strapped back – giving you a stunning summery look which looks equally cute with winter layers.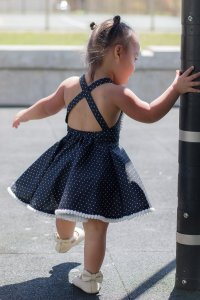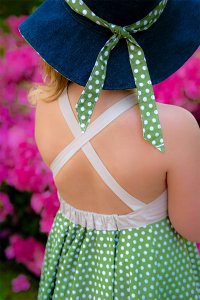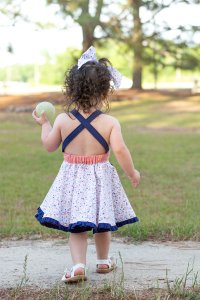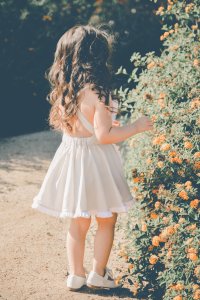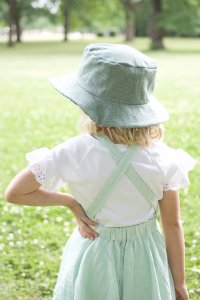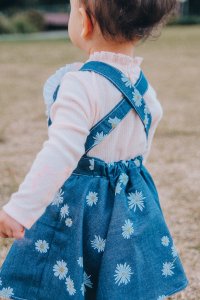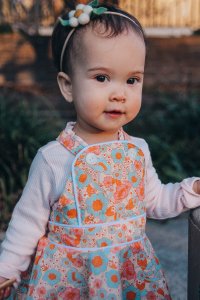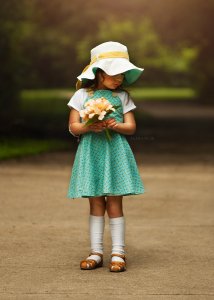 The dress has an elastic back waistband which gives flexibility for little girls to grow whilst ensuring a perfect fit. The simple dress is an easy sew suitable even as your first creation.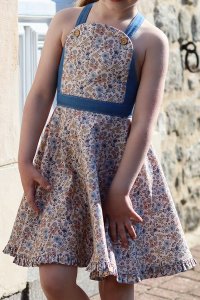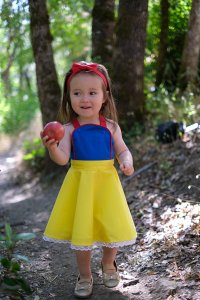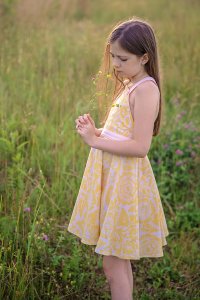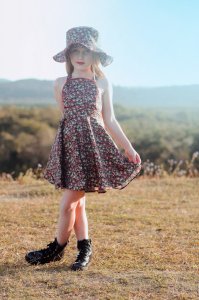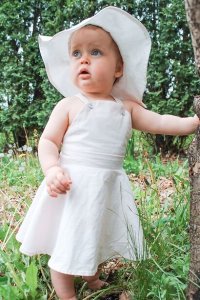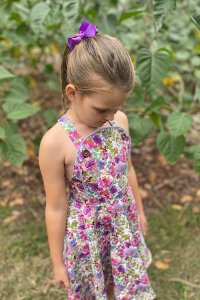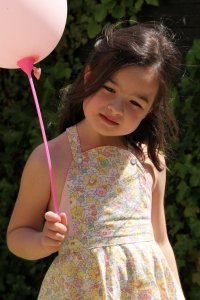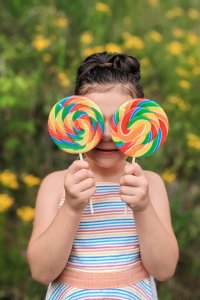 The Aiya pattern supports a world of customisation including frill hem, frill along the bib front and even a faux wrap around skirt look, giving you endless possibilities to mix and match, or make it more dressy or casual to suit any occasion you have in mind. The framed bodice is also a perfect canvas if you'd like to go for a bit extra, embroidery, patchwork,  upcycling vintage goodies…..  The combination is really endless as you can see through the many looks already created.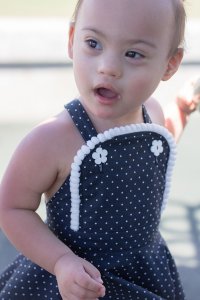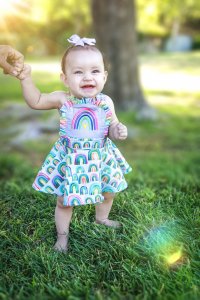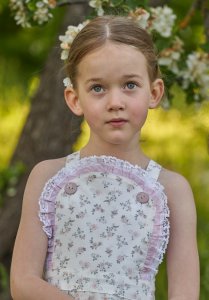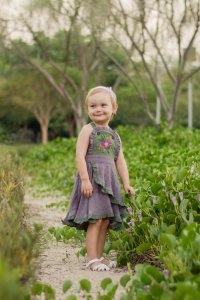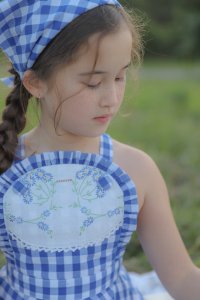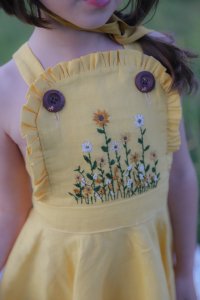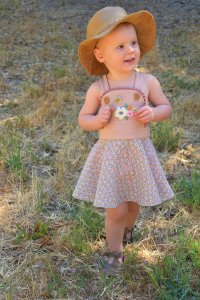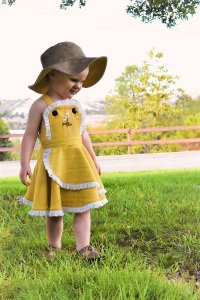 The Miami sun hat is a great companion to the Aiya sweet bib dress – easy simple sew that can be whipped up in almost an instant – with so many possibilities of what you can create with this.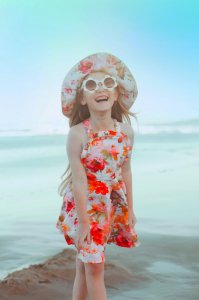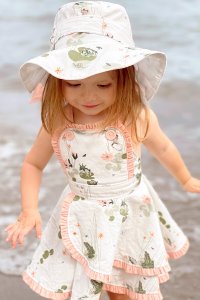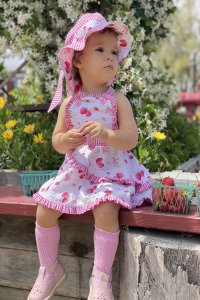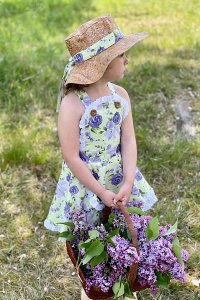 Miami is fully reversible and can be customised with a removable ribbon that can match your every outfit. It can be made with a standard brim for everyday wear, or add a bit of flair for an extra wide brim for the special occasion or your sunny holiday.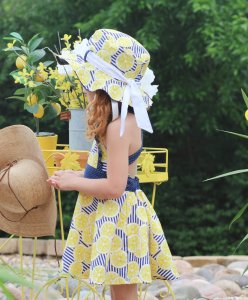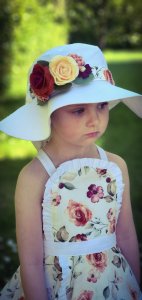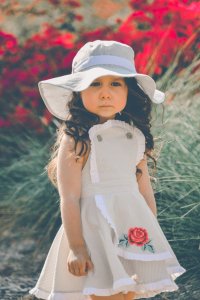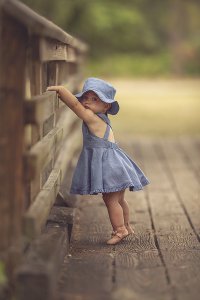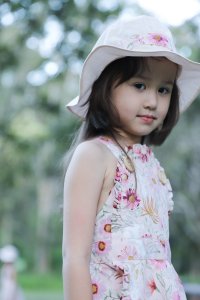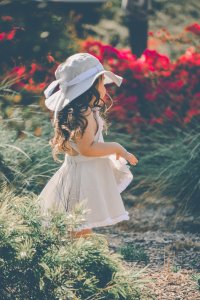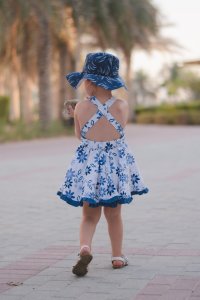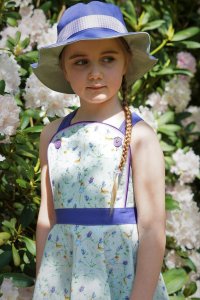 The Miami Sun Hat is available in 0-3 all the way to Women XL size. It's perfect for some cute mother and daughter mix & match moments, or simply a good treat to yourself.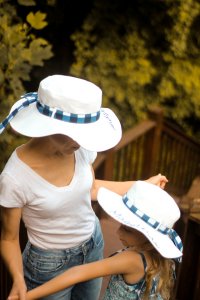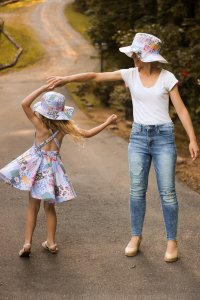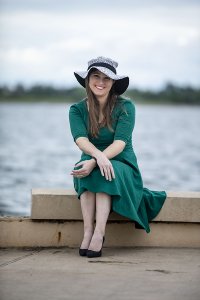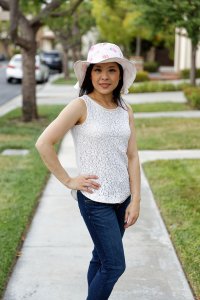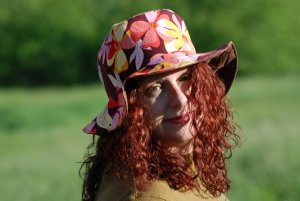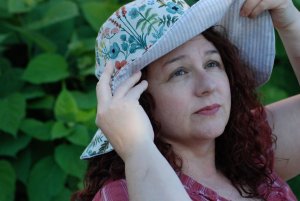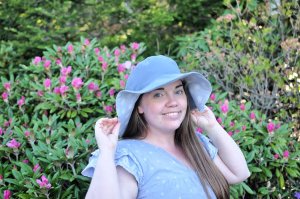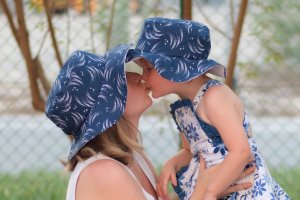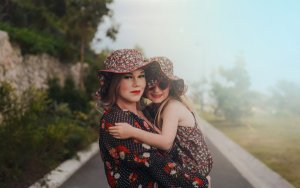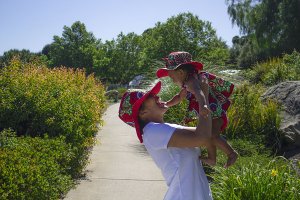 The Aiya Sweet bib dress and the Miami sun hat are now available and ready for your next weekend project. We can't wait to see what you create!
Big "THANK YOU" goes out to all amazing VLL testers who have helped in Aiya and Miami testing. They are: Allie,  Angie, Amy, Amanda, Anh, Axa, Becky T, Bettina, Bianca,  Cathie,  Chloe, Christine, Cycrena,  Denise, Dani, Emily, Erin,  Genaelle, Hanah G, Hannah W, Heather, Jen, Jeni, Jennifer, Jessica,  Josie, Joy,  Kate, Katie, Lindsay, Lucy, Marcy,  Monika, Noemie, Nicole, Pascaline, Rose, Sahara, Stephanie, Tabitha, Tereasa, Tonia,  Susan, Tanja, Vanessa, Victoria, Yuli. You have truly outdone yourself and brought the most amazing creations to our community. I really appreciate you from the bottom of my heart.
I would also love to thank our amazing owner and designer Leah, designer Milja and talented Kim for all your help and support during creating Aiya and Miami. That means a lot to me. xx
Love
Evie.