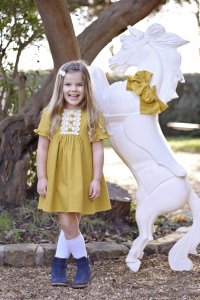 It's that time of year again when the bird start chirping, the nights get lighter and the smell of spring is in the air! Its been one heck of a year and all over the world we have experienced lockdowns and crazy times! one of the things I've missed the most is getting my girls all dressed up! Now the world is starting to slowly reopen there's no better time to start planning that wardrobe! Classic line dresses are the epitome of vintage! Add a little ruffle detail to the sleeves and a chest center panel crying out for embroidery and you are instantly transported to yesteryear! Aubrey is available in Girls sizes: 2T-9/10 & Baby 0/3m – 18/24m!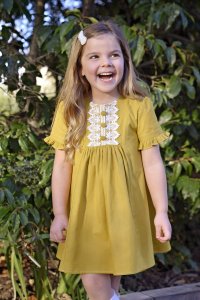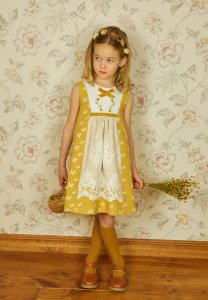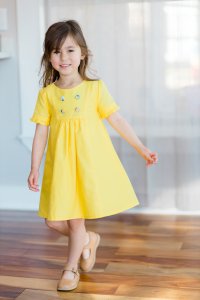 Aubreys Options
Aubrey has so many cute detailed little options! Choose from Sleeveless, flutter, short sleeved or ruffled short sleeve options, collar, standard or vintage length! Aubrey also features a full functional button down back!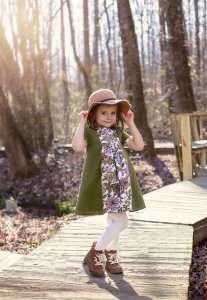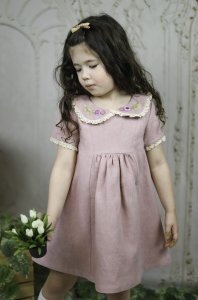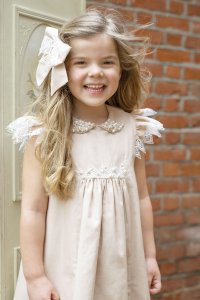 Center Panel
This dress Is all about that center panel! Embroidery is back!!! It's the must have of the season and this dress is screaming for it, Aubrey is ready to be turned into an artistic masterpiece! the seams allow for piping and trims, whilst the collar can even have that added touch of genius!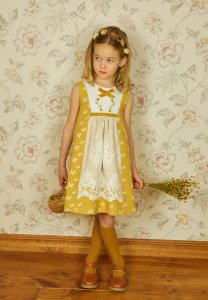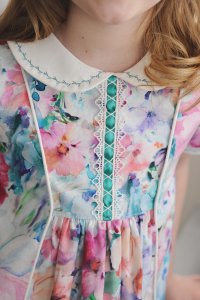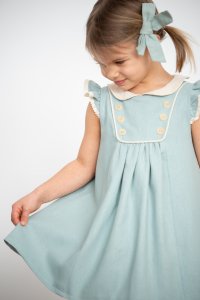 Sleeves
Aubreys stunning short sleeve features a beautiful ruffle cuff but can be sewn without for understated elegance, let's face it who doesn't love a vintage dress with a stunning sleeve? I know we do! They are perfect for anywhere from church to a teaparty, to school and back again! Not forgetting as the days get warmer Aubrey can go sleeveless or have a flutter!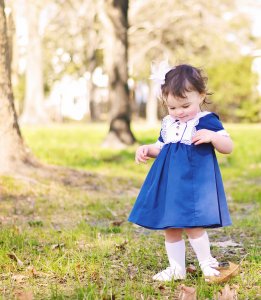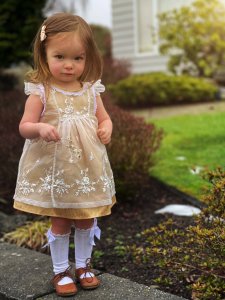 The Back
Last but not least, I'm obsessed with the full button down back! Perfect for showcasing those handmade fabric covered buttons that I know you've all been swooning over. We have all the heart eyes over at VLL right now!!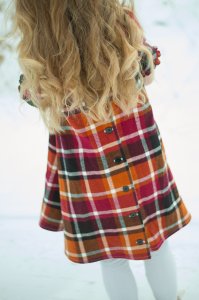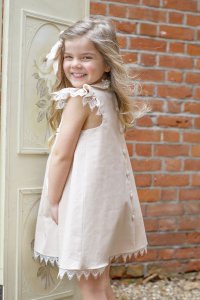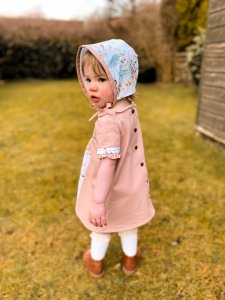 We hope you love Aubrey as much as we all do!! We can't wait to see you bring her to life! Our AMAZING testers work extremely hard in all that they do and we can't thank them enough.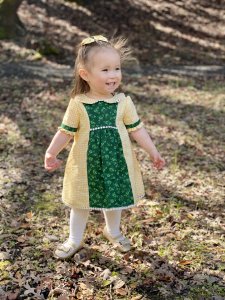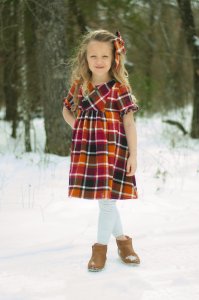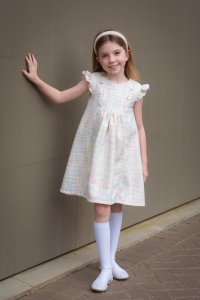 Much love, Kayleigh xoxo