Emeline Benefit – Emeline Backpack
One day, you will meet someone who will change your life forever. That day is today, and that someone is little Emeline.
She gives us the meaning of strength, love, family, and hope.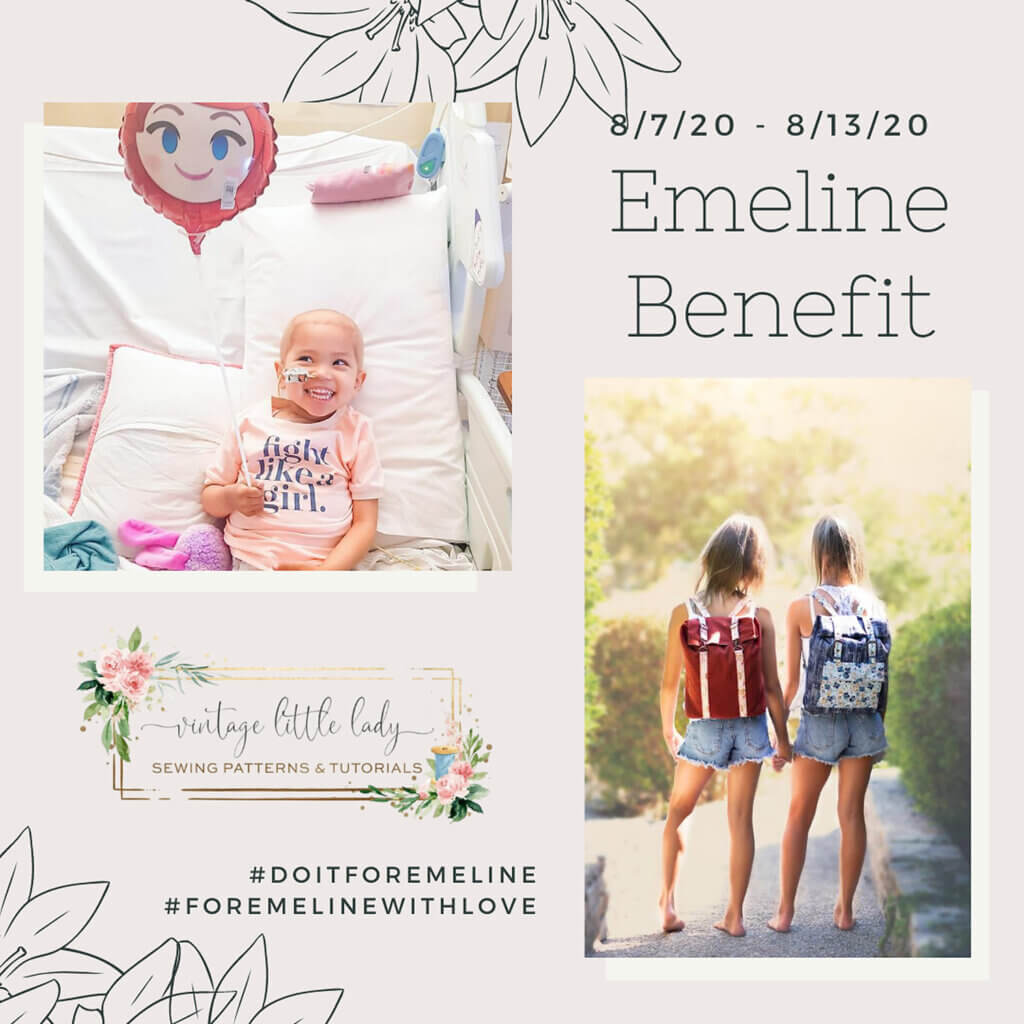 Emeline Shoemaker is a sweet 3 year old girl. She loves twirly dresses, ballet, animals and most of all her siblings. Recently this beautiful little princess was diagnosed with stage 4 neuroblastoma (cancer) and this diagnosis shocked her family to their very core. This is something no mom ever dreams of happening. This is something no mom should ever have to go through. Erin (mom) and her family need all the warriors they can get to help them fight!
Emeline Benefit
Emeline Backpack is designed in Sweet Emeline's honor .We are donating 100% of the proceeding in the first 7 days ( 8/7/20-8/13/20 ) to the Shoemaker family. By purchasing this beautiful vintage backpack you are getting a Fun vintagy sew, along with making a small donation to the Shoemaker family that will be ever so large to them!
Introducing Emeline Backpack
Emeline backpack is the perfect vintage size. It isn't too big and bulky that you feel like you are twice your size (we all remember those days from school!). But it is also big enough to carry all your essentials for a trip to the park or quick walk in the woods. Use it as a cool diaper bag or make one that is perfect for books or toys.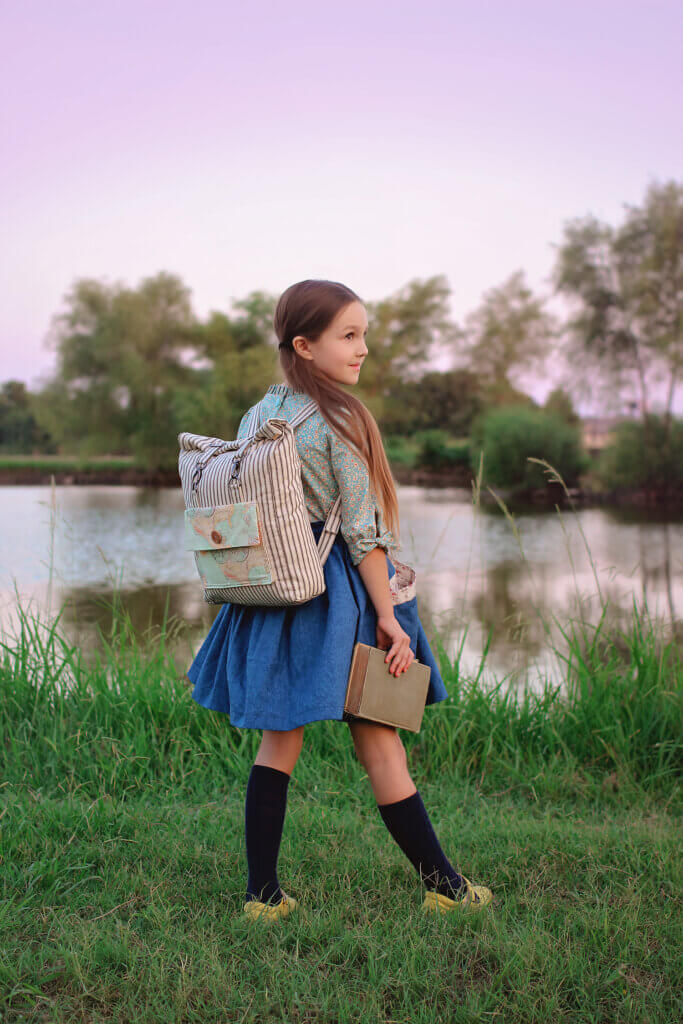 With an adjustable top that can roll all the way up or tighten down thanks to two adjustable closing straps, and adjustable shoulder straps on the back – you will find Emeline very useful. It features 2 options- Front Pocket option or Simple Style without the pocket. You can also choose a Buckle or Snaphook front closure.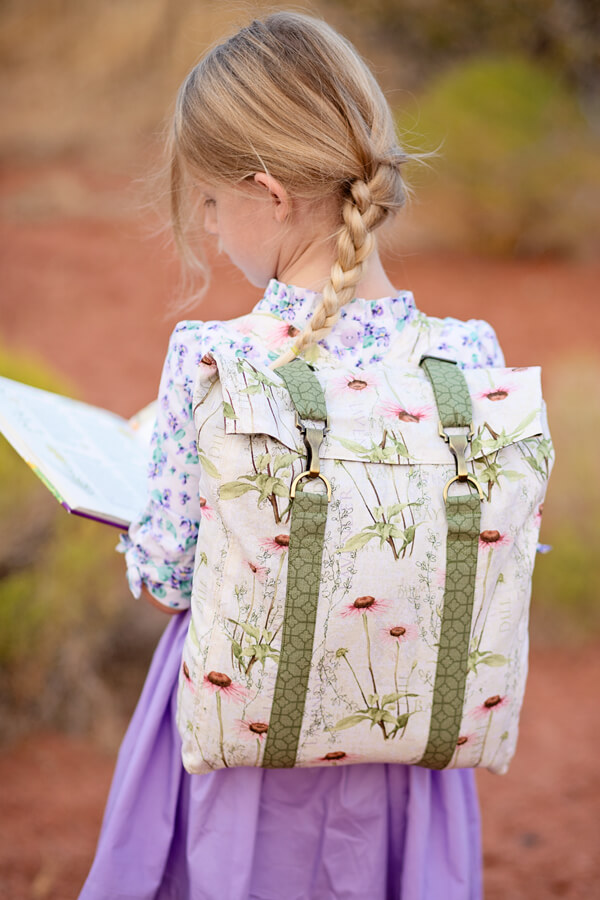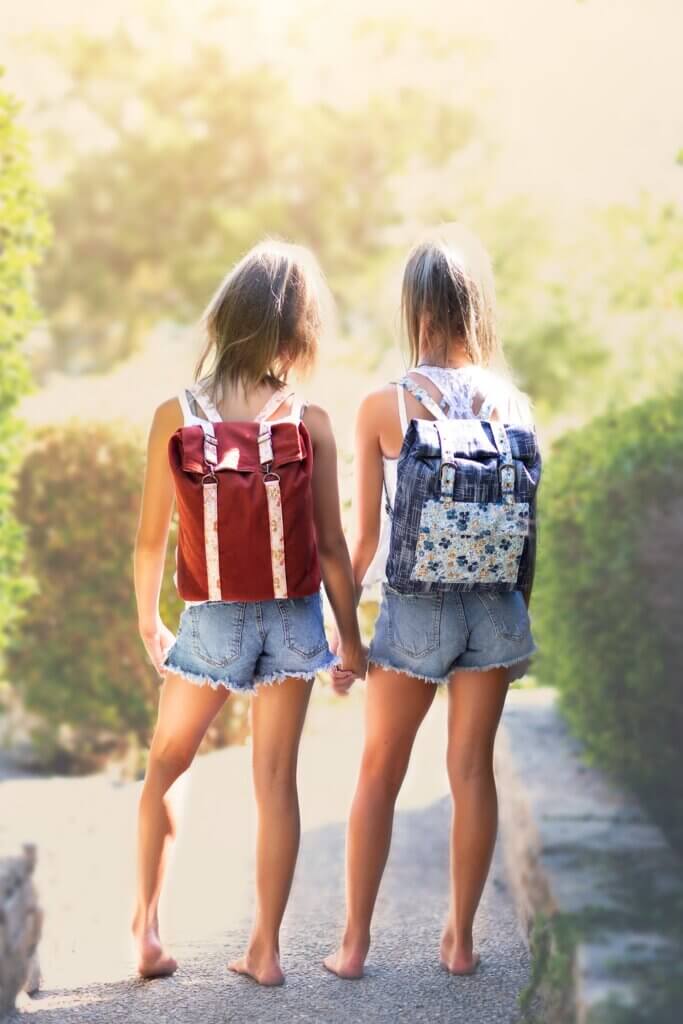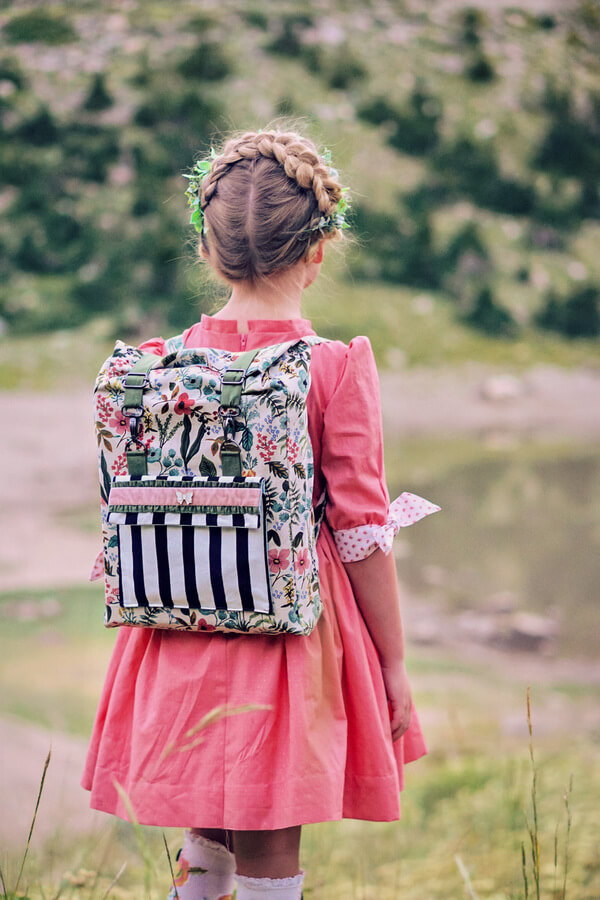 Bring in some high-end fabrics to vary the look easily:  leather or cork give Emeline backpack instant high-end appeal. Line the bag with cute bright color fabrics for fun.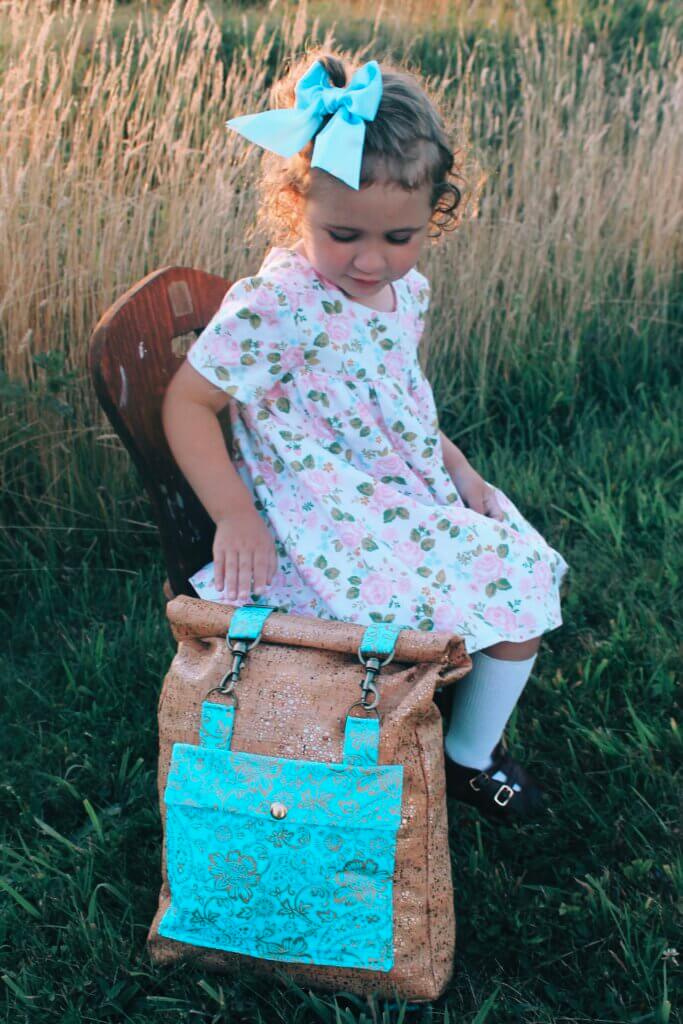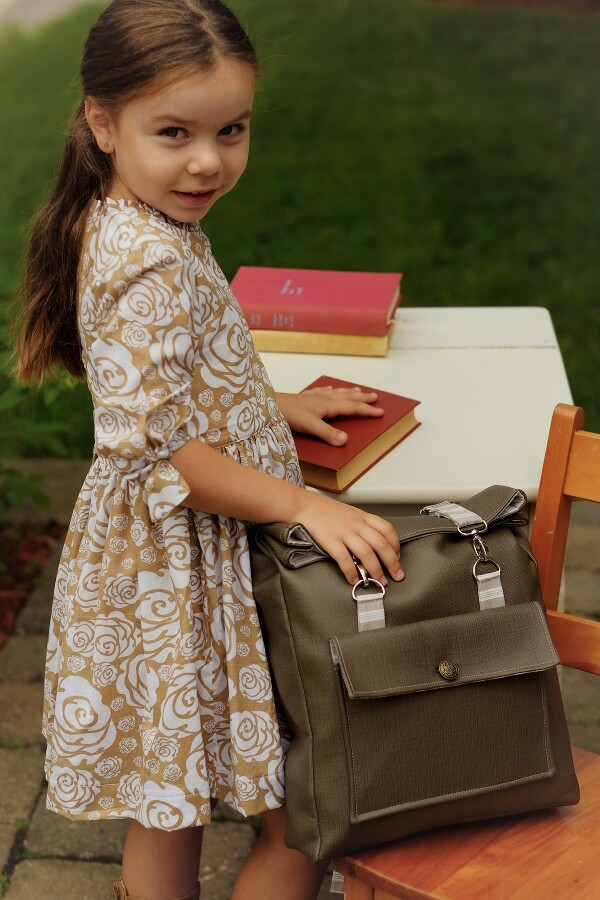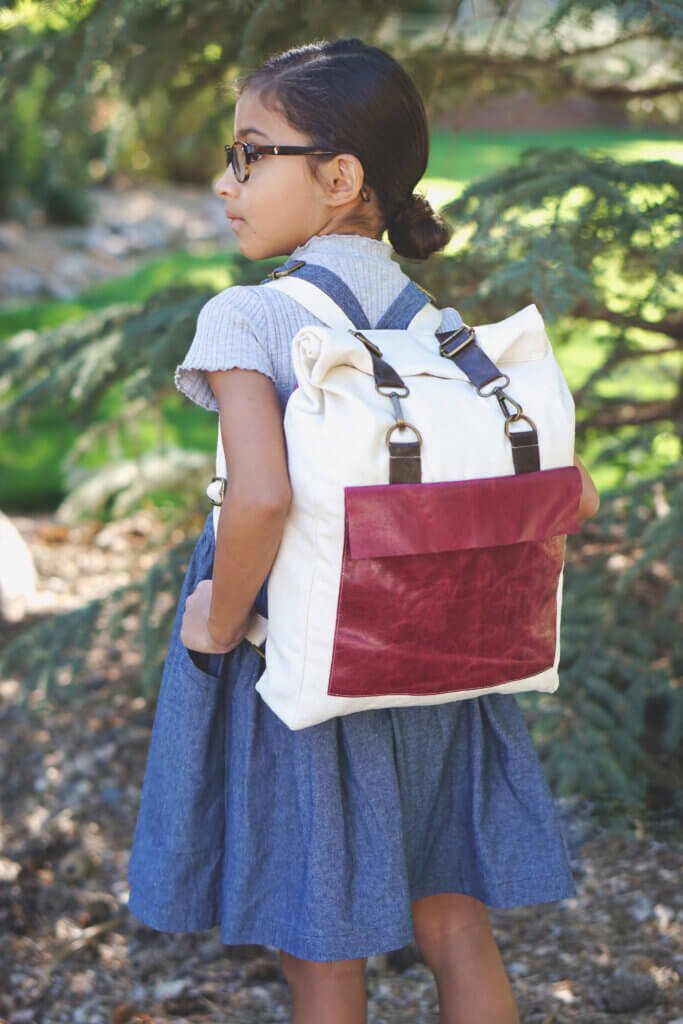 While it looks like it came from a period of time well before the modern technology….Emeline Backpack has a big interior compartment for storage of your tablet or laptop. The deep front pocket is perfect for  your phone, headphones, keys or pencils…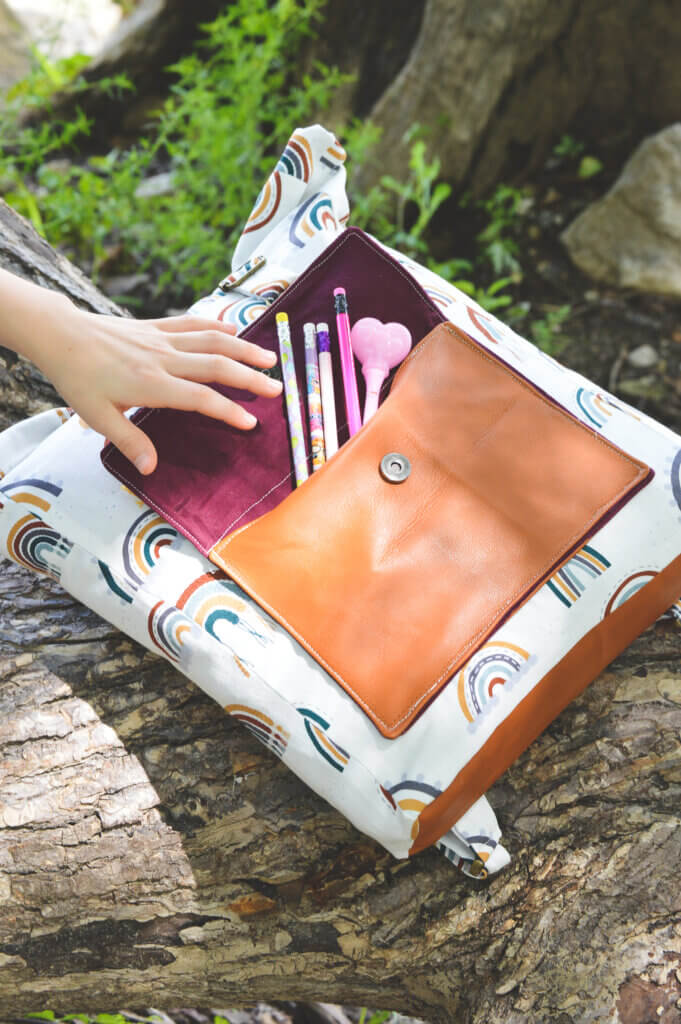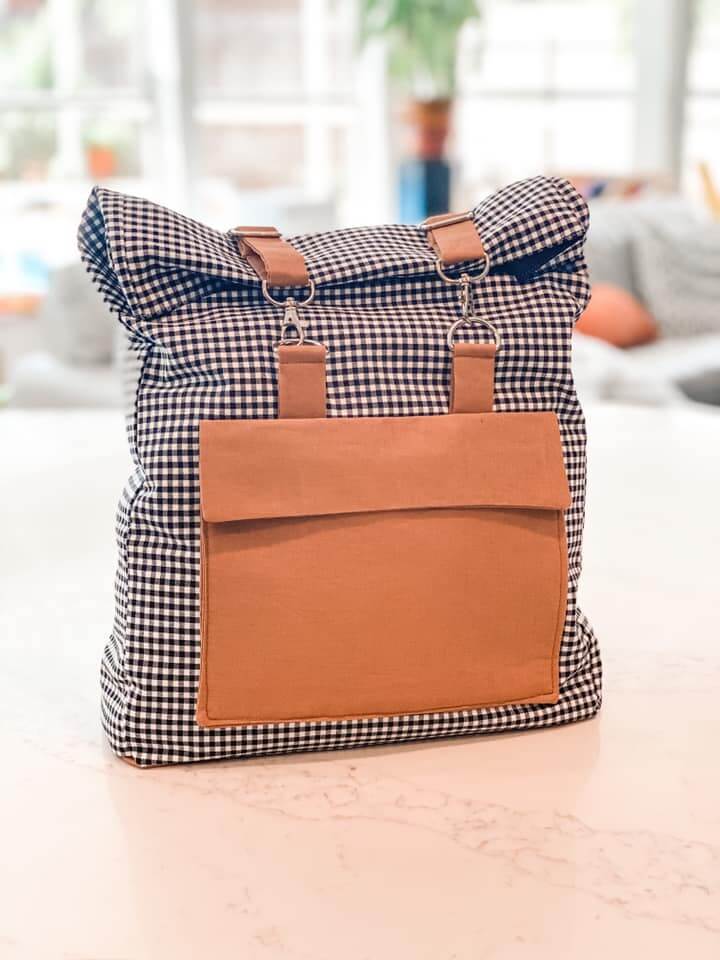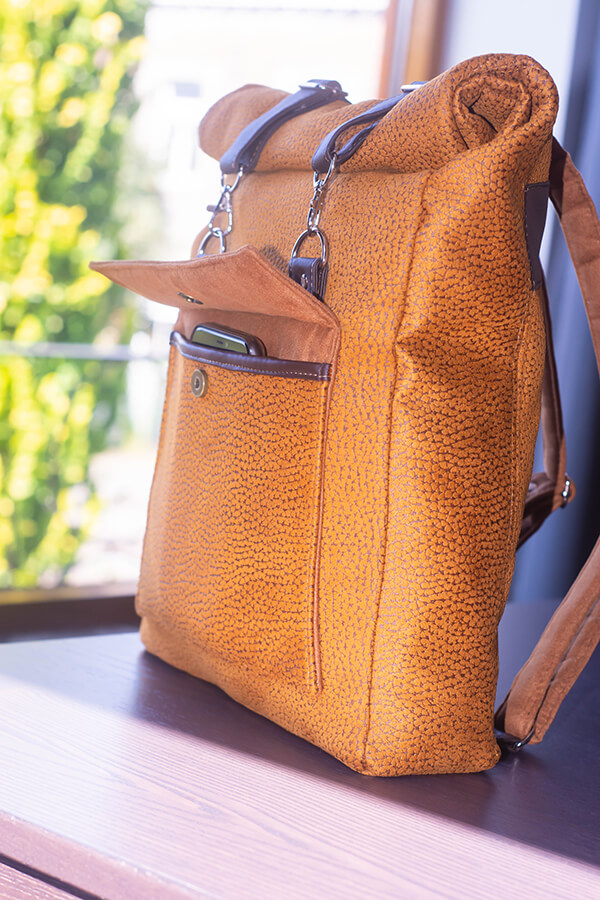 Some backpacks can be intimidating with so many zippers and compartments that can be frustrating at times. In contrast, Emeline is designed to maintain a simplistic and minimal vintage design. It's ideal for children and school-aged kids, but it's perfect for teenagers and adults alike.
For those of you that haven't experimented with bag making yet you should! There may be a lot of pieces and you have to be little organized but the results are so rewarding and you will not be disappointed.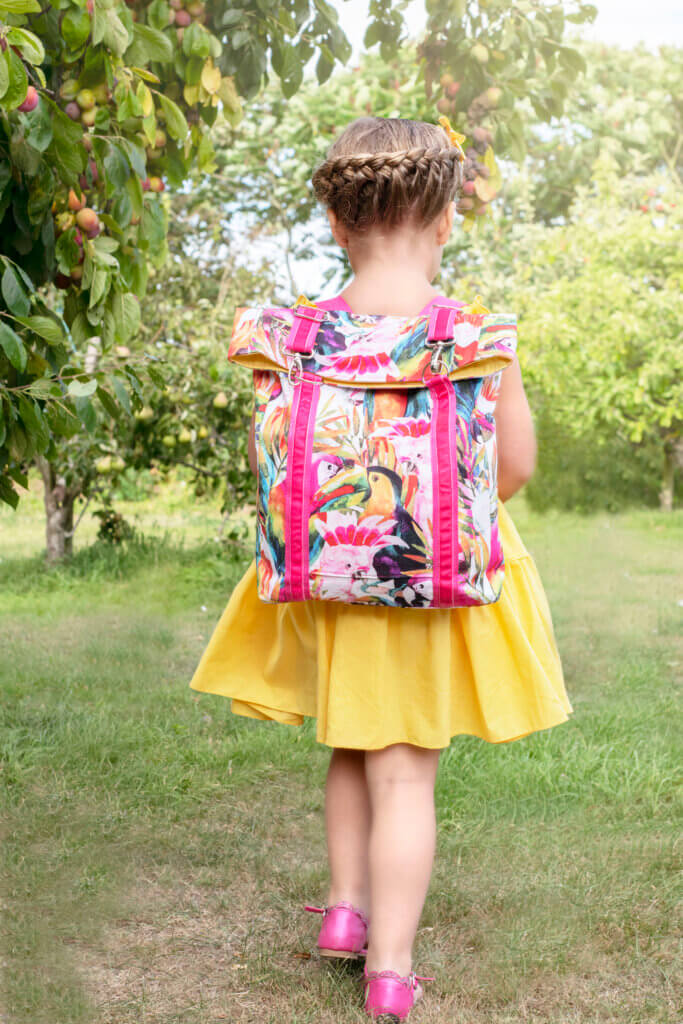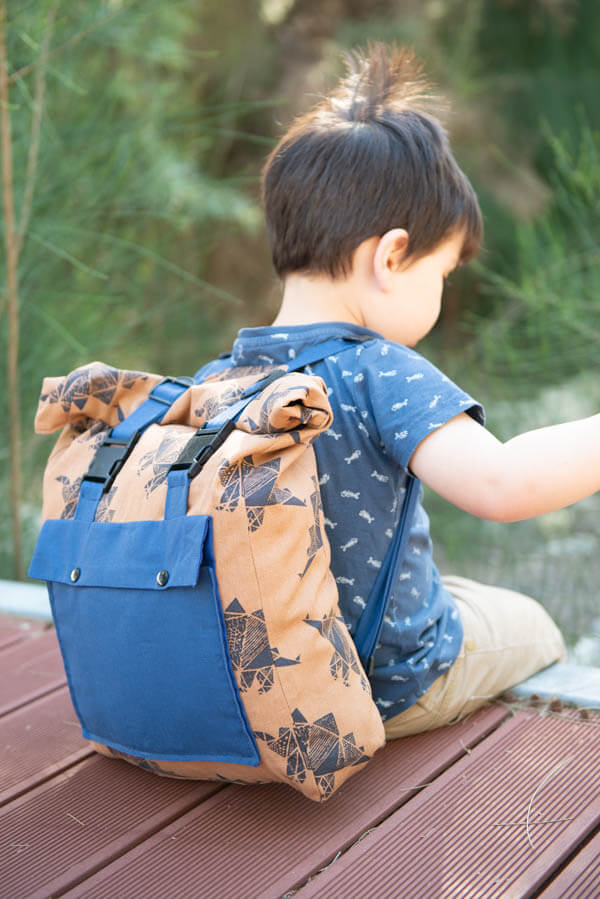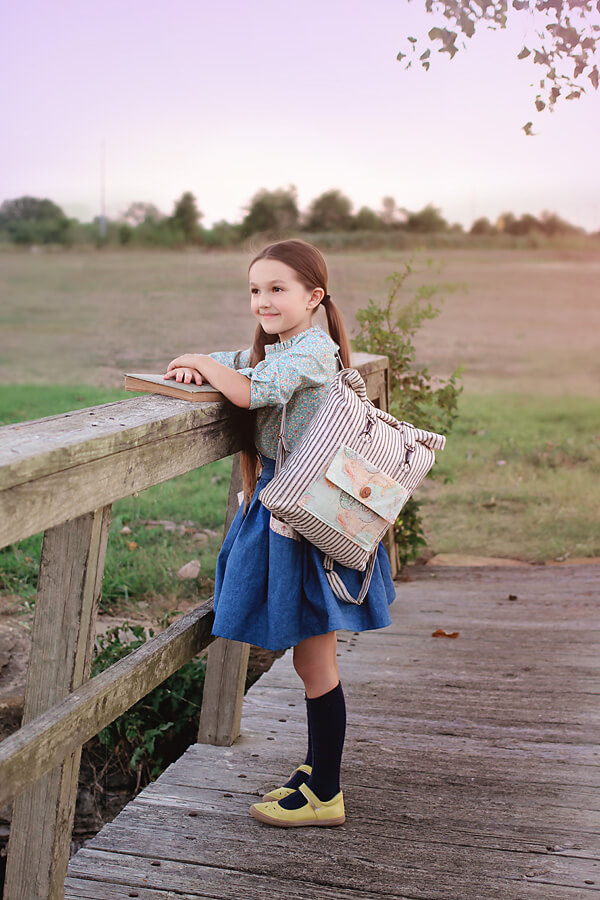 Of course I couldn't have finished this pattern without the help of some lovely testers!  Many lovely ladies joined us and  made so many beautiful things and provided invaluable feedback! Thank you Donna, Rebecca, Michelle, Belinda, Kayla, Tara, Marie, Dani, Jessica, Becky, Nastasia, Nikki, Zoe, Jess, Rose, Tonia, Geneviève, Erica, Whitney, Cori, Laura, Rachel, Chelsea, Mara, Lucy, Fey, Kim, Lauren, Holly, Samantha, Kayleigh and of course wonderful VLL owner and designer Leah.
Join us and  Support Emeline and the Shoemaker  family!!!
No gesture is too small; everything matters. Take this quote about helping others from Winston Churchill with you:
"We make a living by what we get, we make a life by what we give."
#doitforemeline #foremelinewithlove #vllemeline
For Emeline with Love,