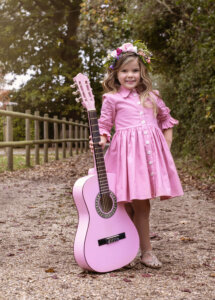 Hey Sewing family!!  Autumn is well under way and that gorgeous heat from summer is slowly slipping away (sad times) but there's nothing like fresh air and crisp falling leaves to make me feel like its time to start sewing up dresses with SLEEVES! So naturally here at Vintage Little lady we've come up with the most perfectly unique sleeved pattern!!
Introducing ARIA!!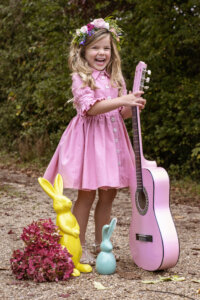 Aria is the the quintessential vintage pattern you need in your collection…not only will Aria take you through autumn and winter with those gorgeous ruffle cuff sleeves, she'll take you right out the other side to spring and summer with a flutter sleeve and sleeveless option. I know…3 different sleeve options in one pattern, amazing right!?! but the fun doesn't stop there! It is available in girls and tween sizes!!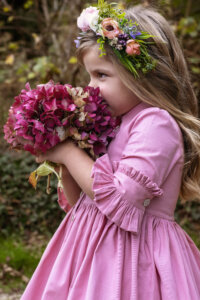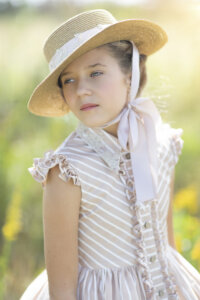 Aria also features TWO different collar options, a stunning proper shirt collar or a unique mandarin collar and TWO placket options which include a full ruffle placket or simple placket!!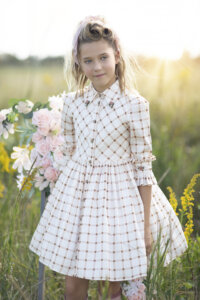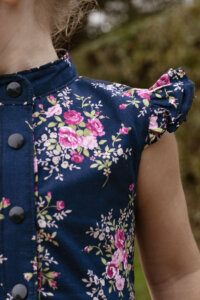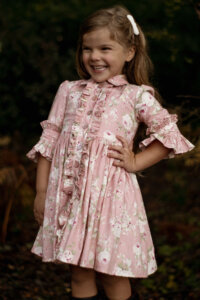 One of my favorite features of Aria though is the fully encased skirt at the waist, Aria has no need to top stitch the lining down leaving you with a dress as gorgeous on the inside as it is beautiful on the outside! We feel like Aria has all the delightful charm of yesteryear, the beauty of vintage afternoon tea with Grandma and it's stunningly unique with a  whimsical magic just waiting for you to bring it to life!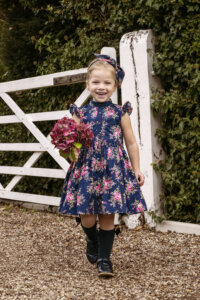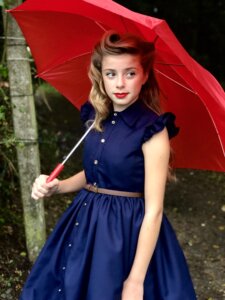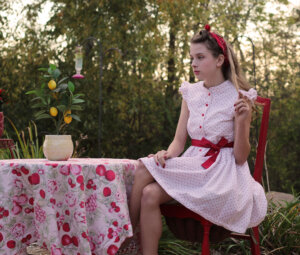 We can't wait to see the amazing creations you come up with, please remember to share in our Facebook group!
Much Love Kayleigh xoxo