Ivana
The beginning of Spring is unquestionably the most magnificent period of the year. It's the perfect time to get flowers and sew a new dress for your little girl.
I am so excited to announce the newest pattern in the Vintage Little Lady collection!!!
Introducing Ivana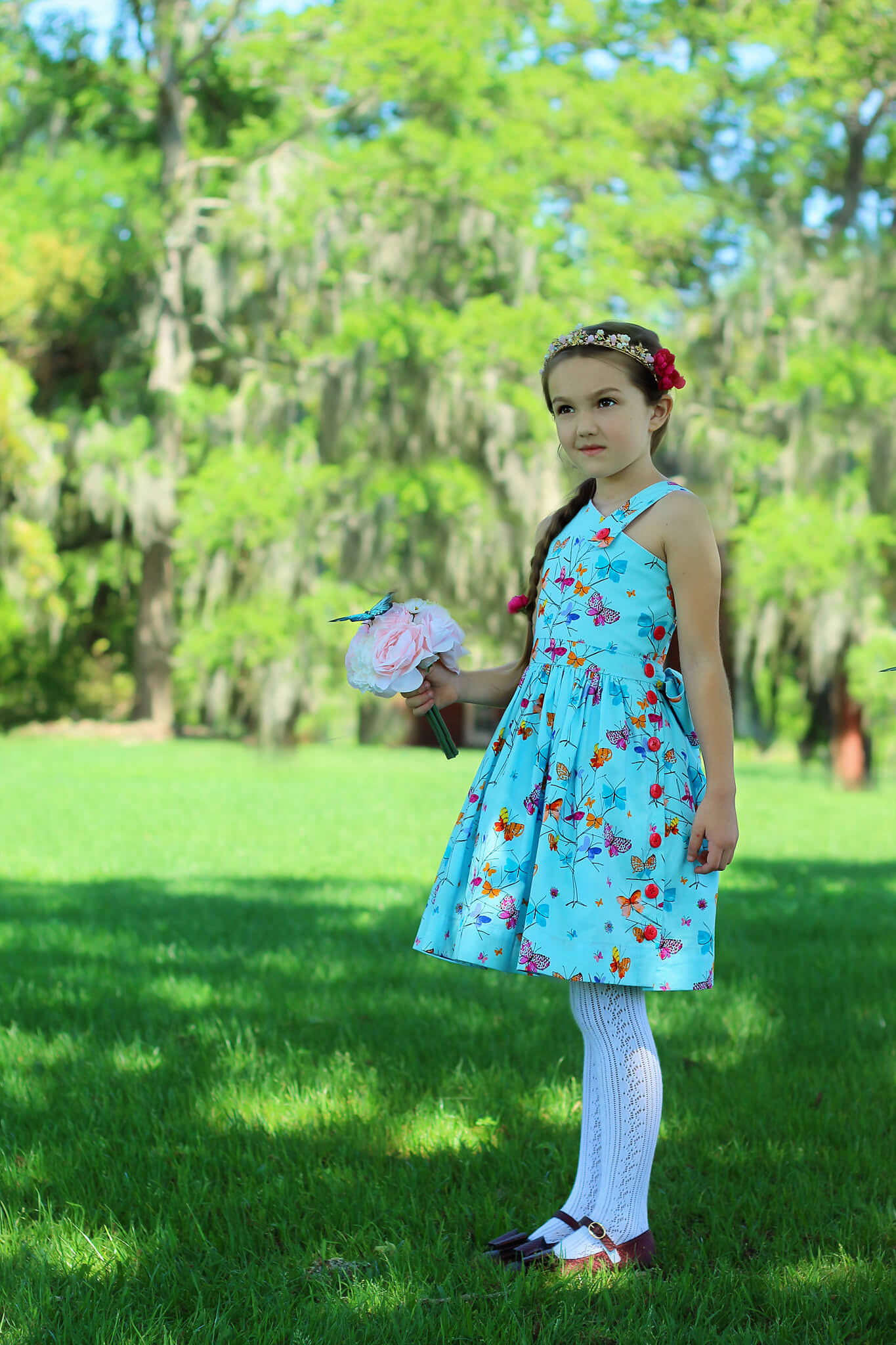 It is a simple but sweet and classic design. Ivana features a one-shoulder neckline and an accentuated waistline with a big sash bow in the back for an adjustable fit .  She is playful, sweet and made for everyday wear or a special occasion. Choose between a dress or a top. Ivana is available in Girls sizes: 2T-9/10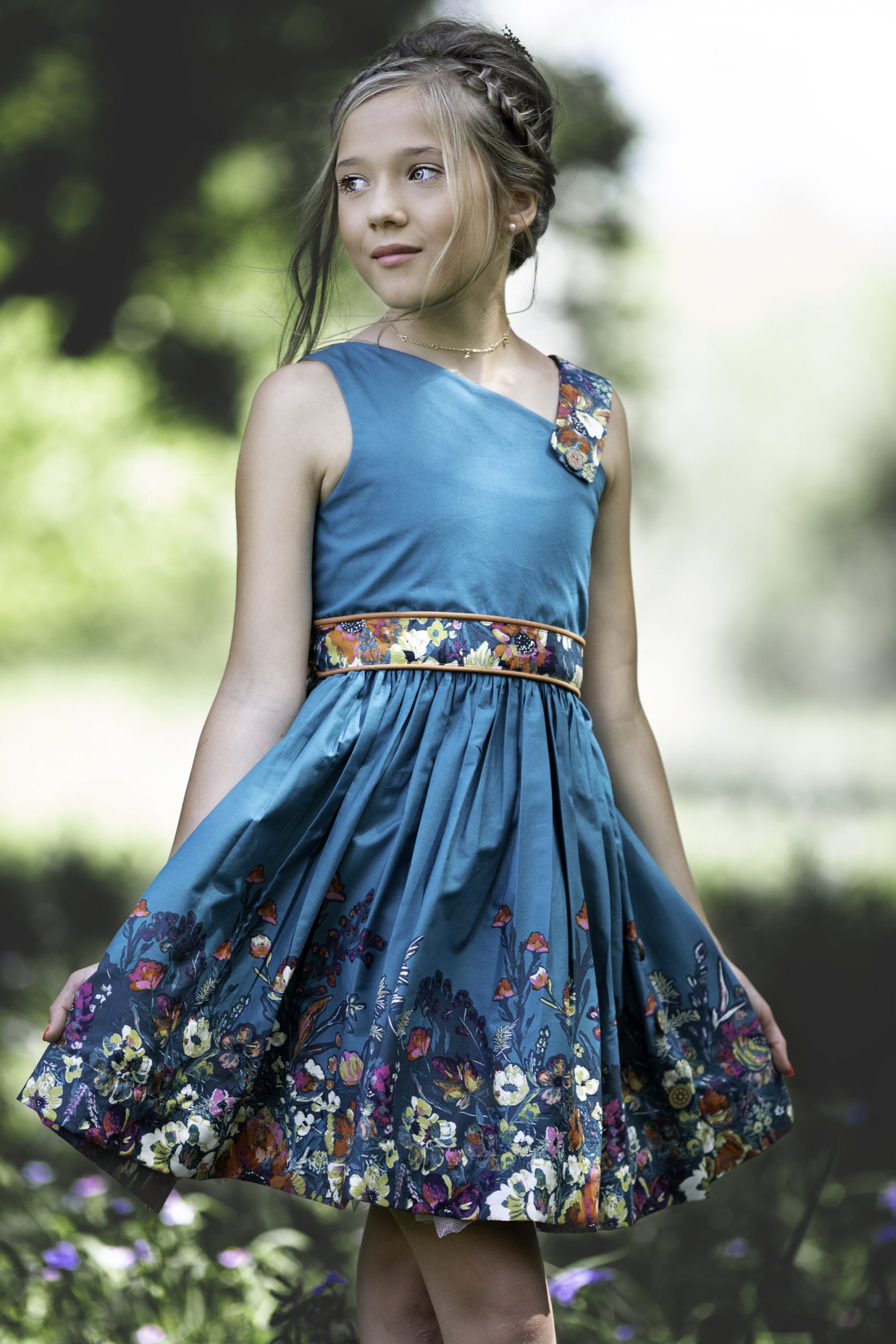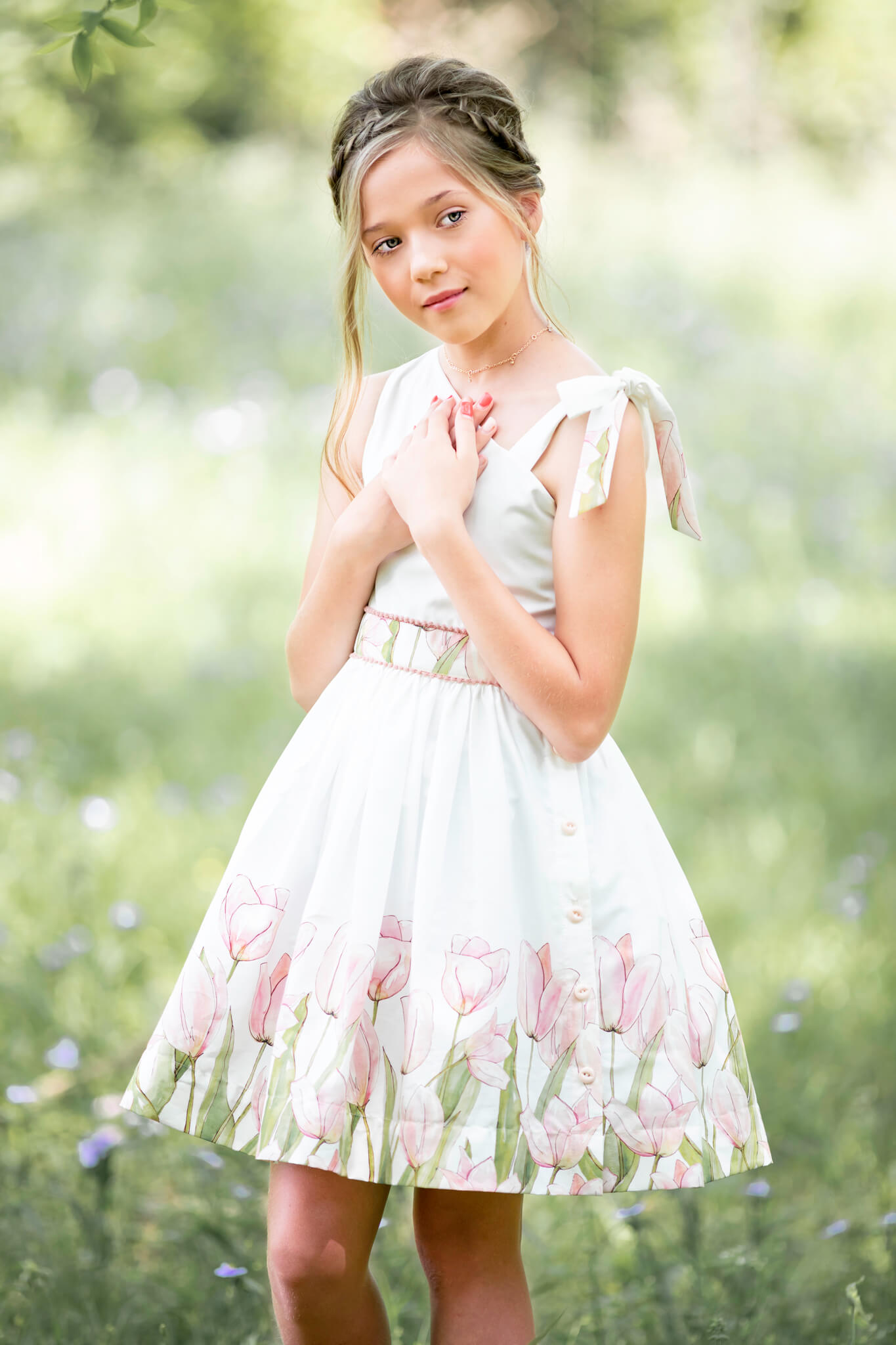 This dress is inspired by my beautiful daughter Ivana. She loves to have flowers in her hair and to watch butterflies in the garden. She loves unique things so this one shoulder design with plenty of options was exactly her style.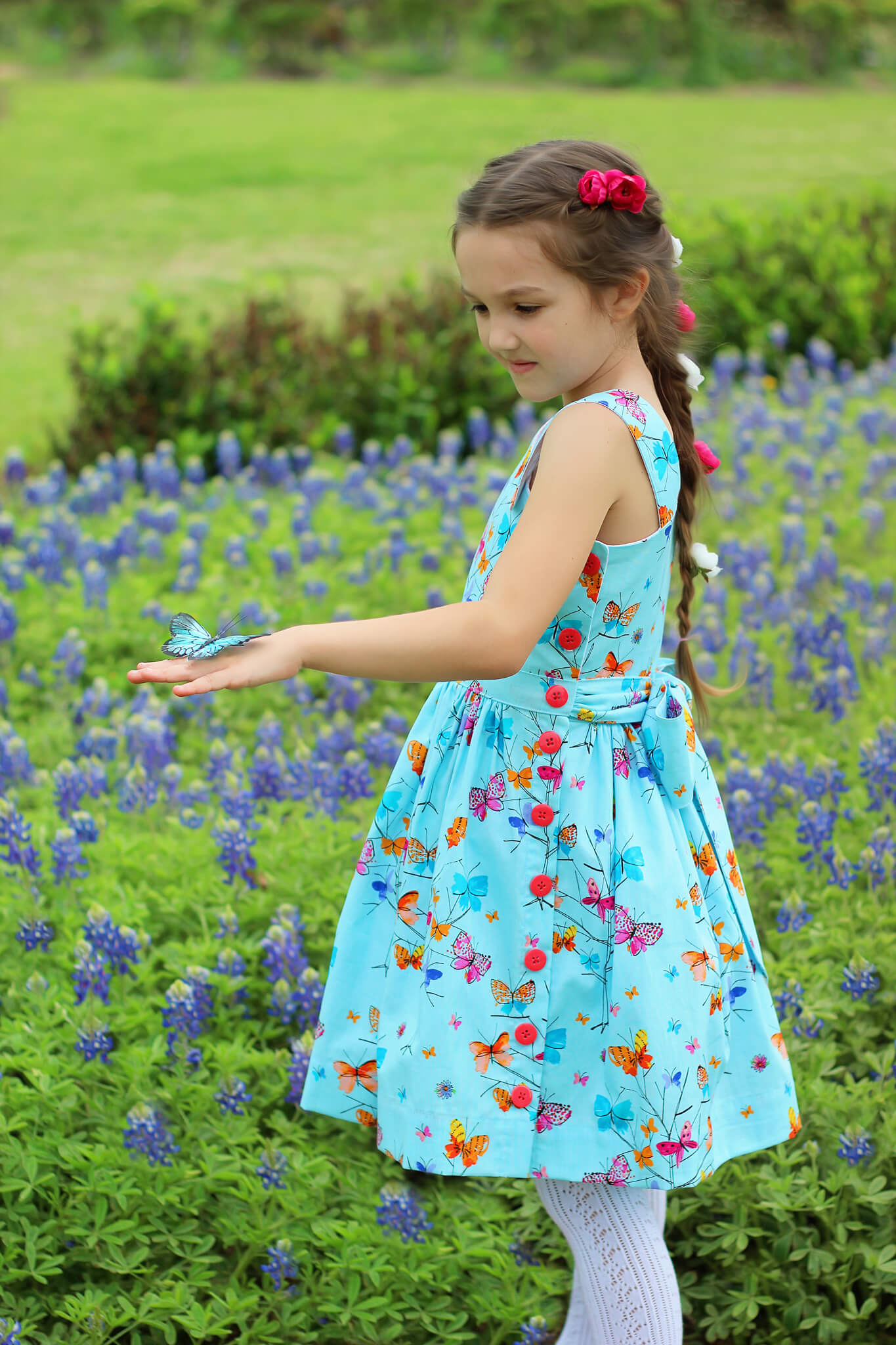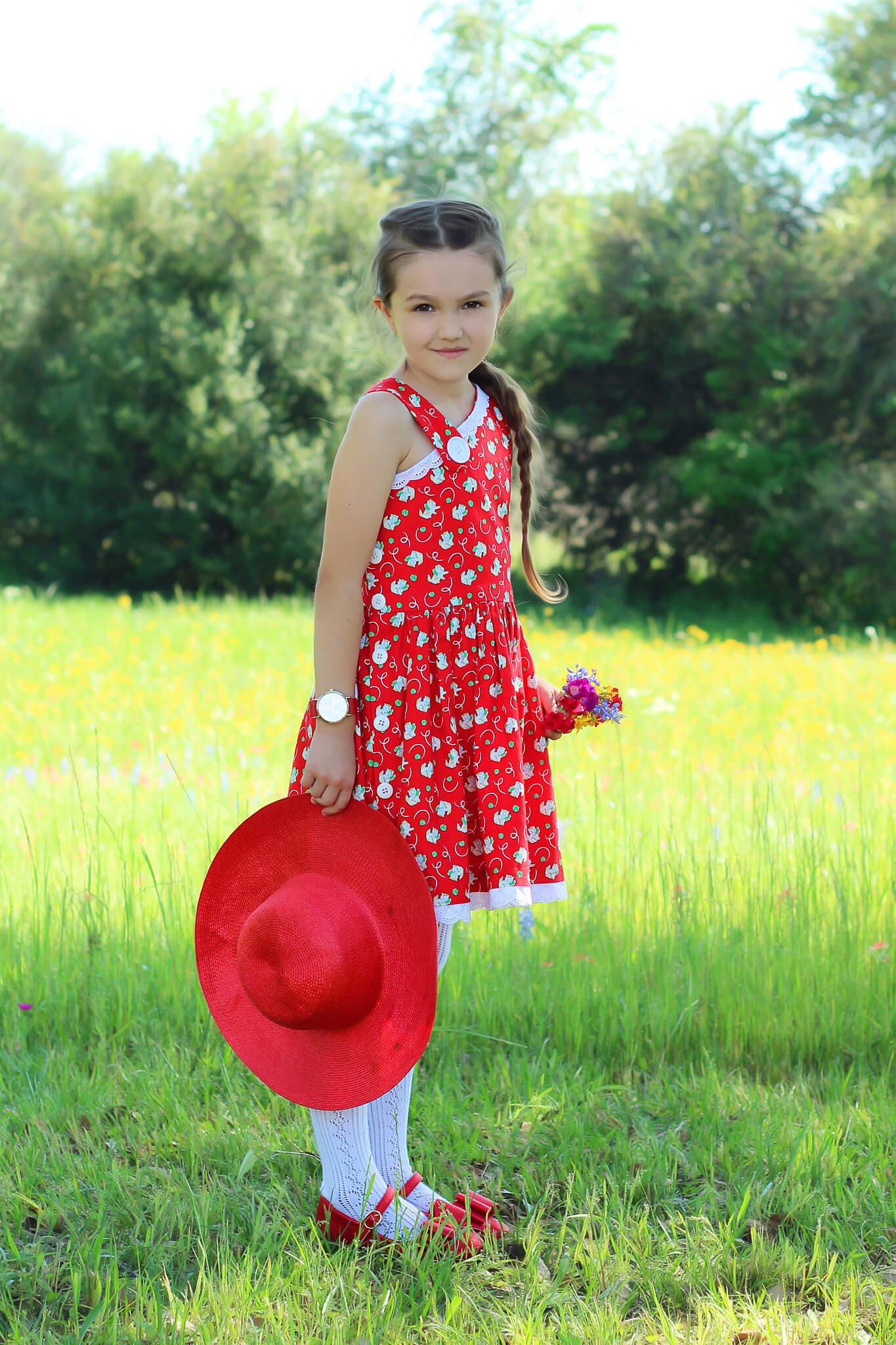 Ivana features two different lengths: Dress vintage length is the one you will want to have all summer long; Ivana top length is perfect  to pair with your favorite shorts or jeans.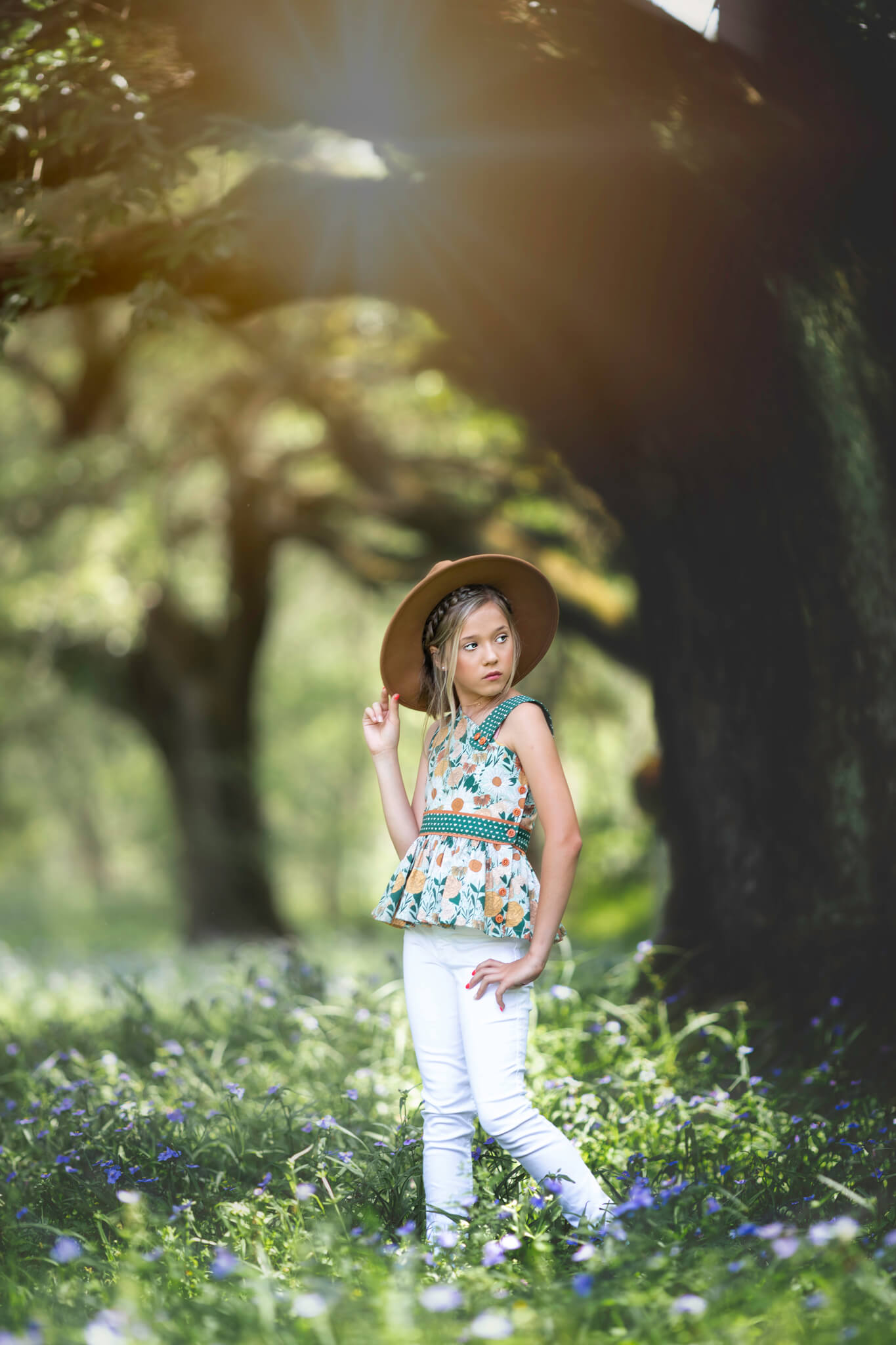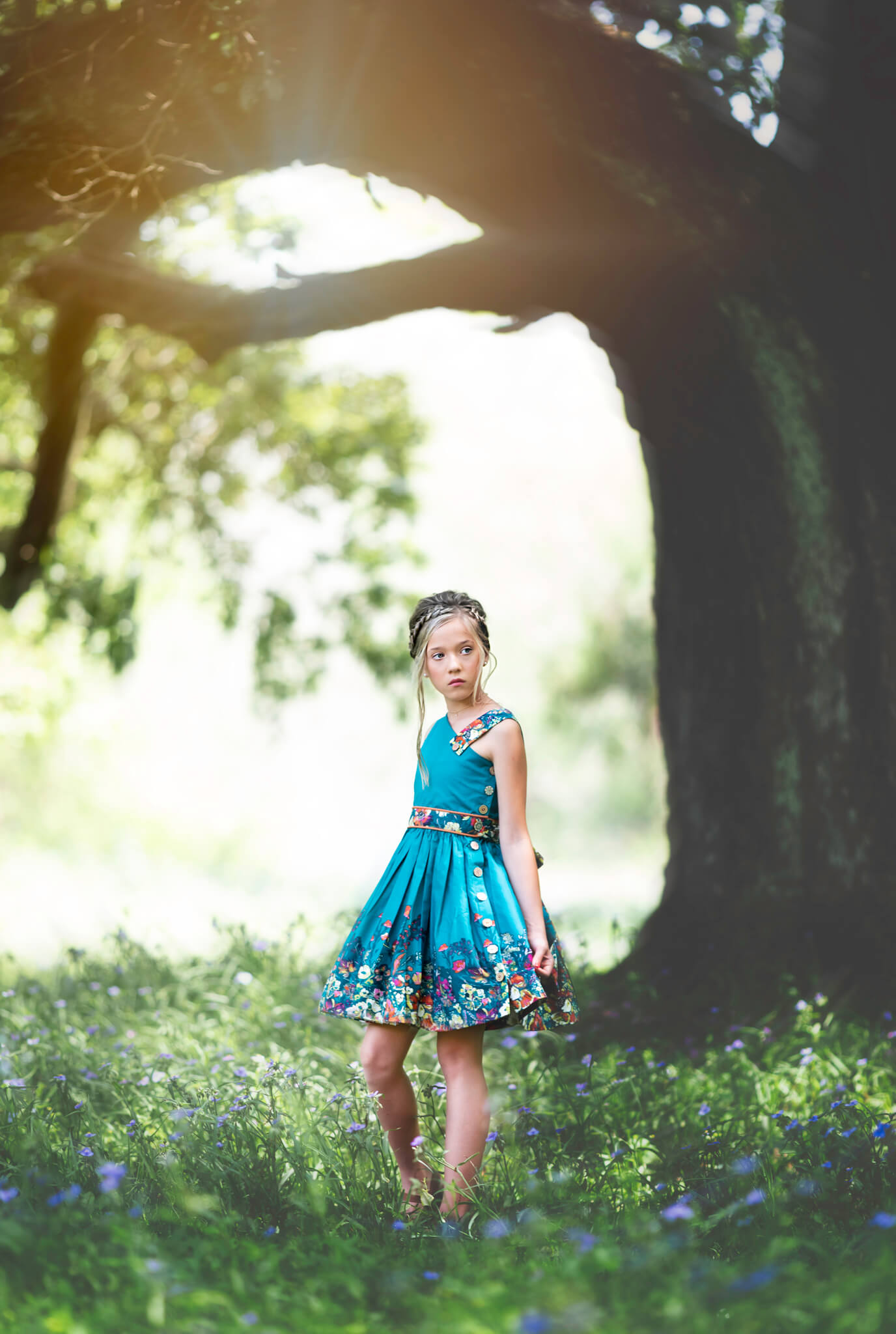 You can choose between a shoulder strap or simple shoulder ties.
The shoulder strap buttons onto the front bodice. It is a perfect place for a special or unique button while the shoulder ties can give you the cutest bow.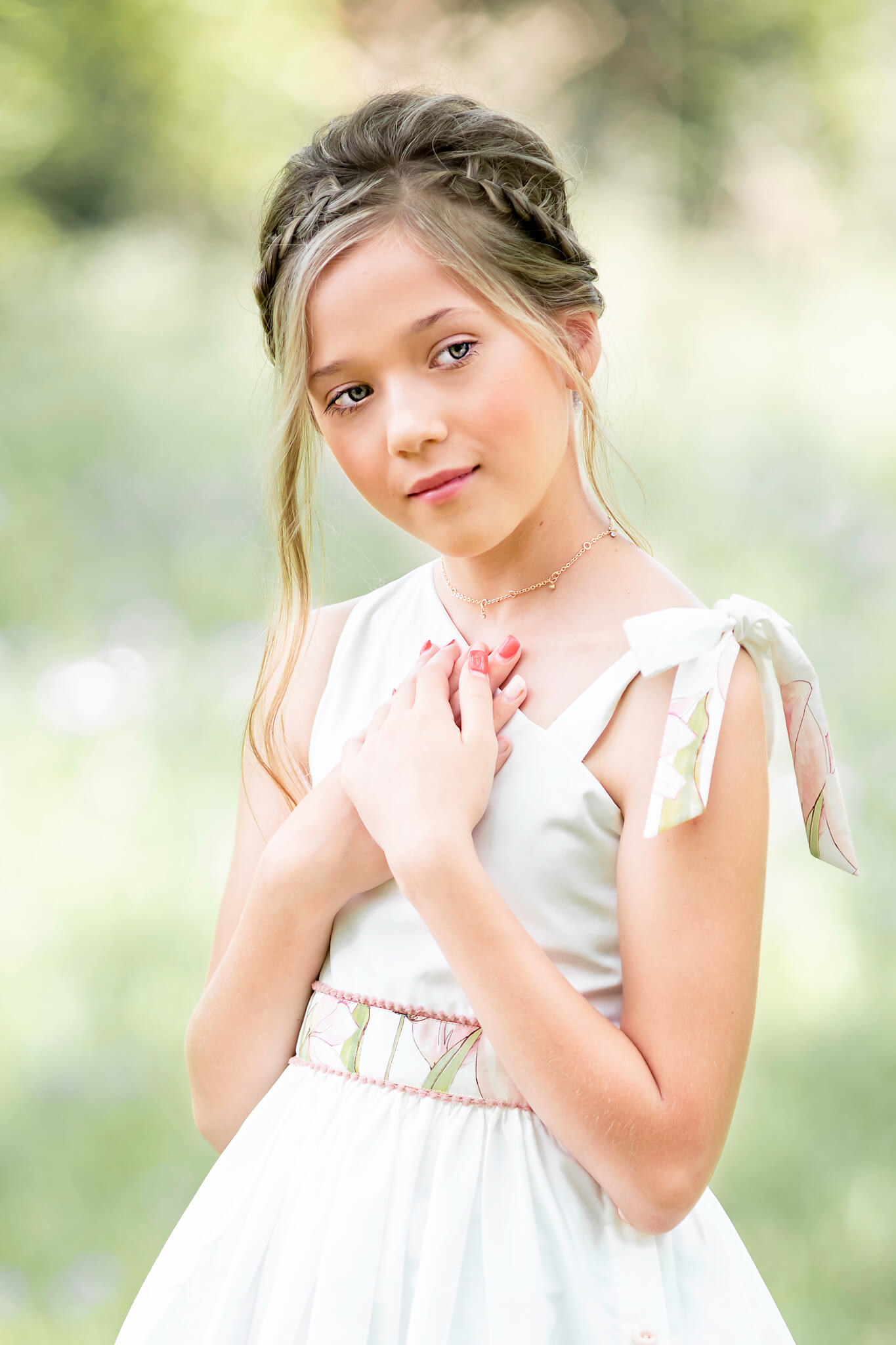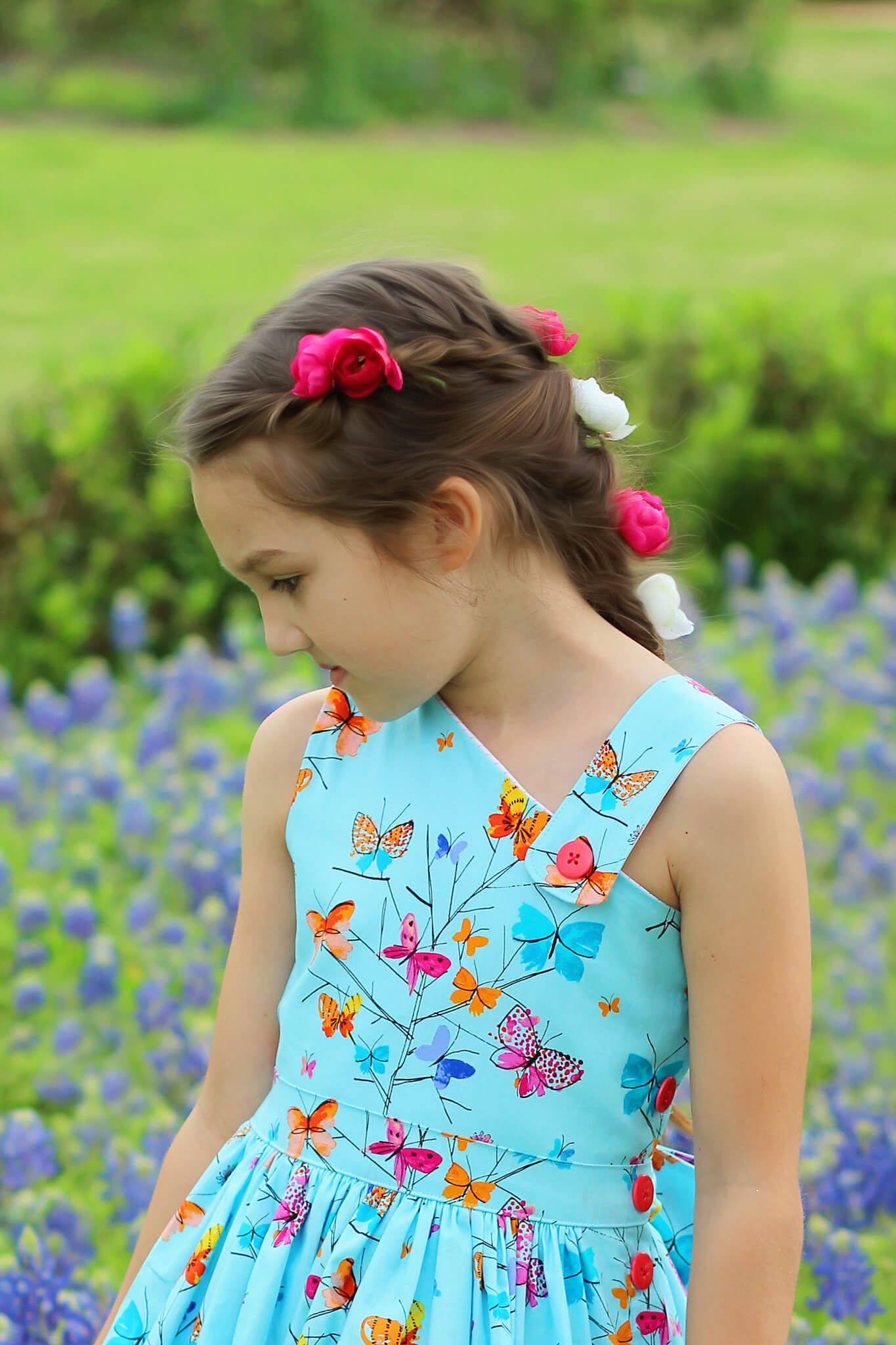 What can make you fall in love with Ivana even more…….the top to bottom buttons on the side. This  look makes Ivana very chic and unique.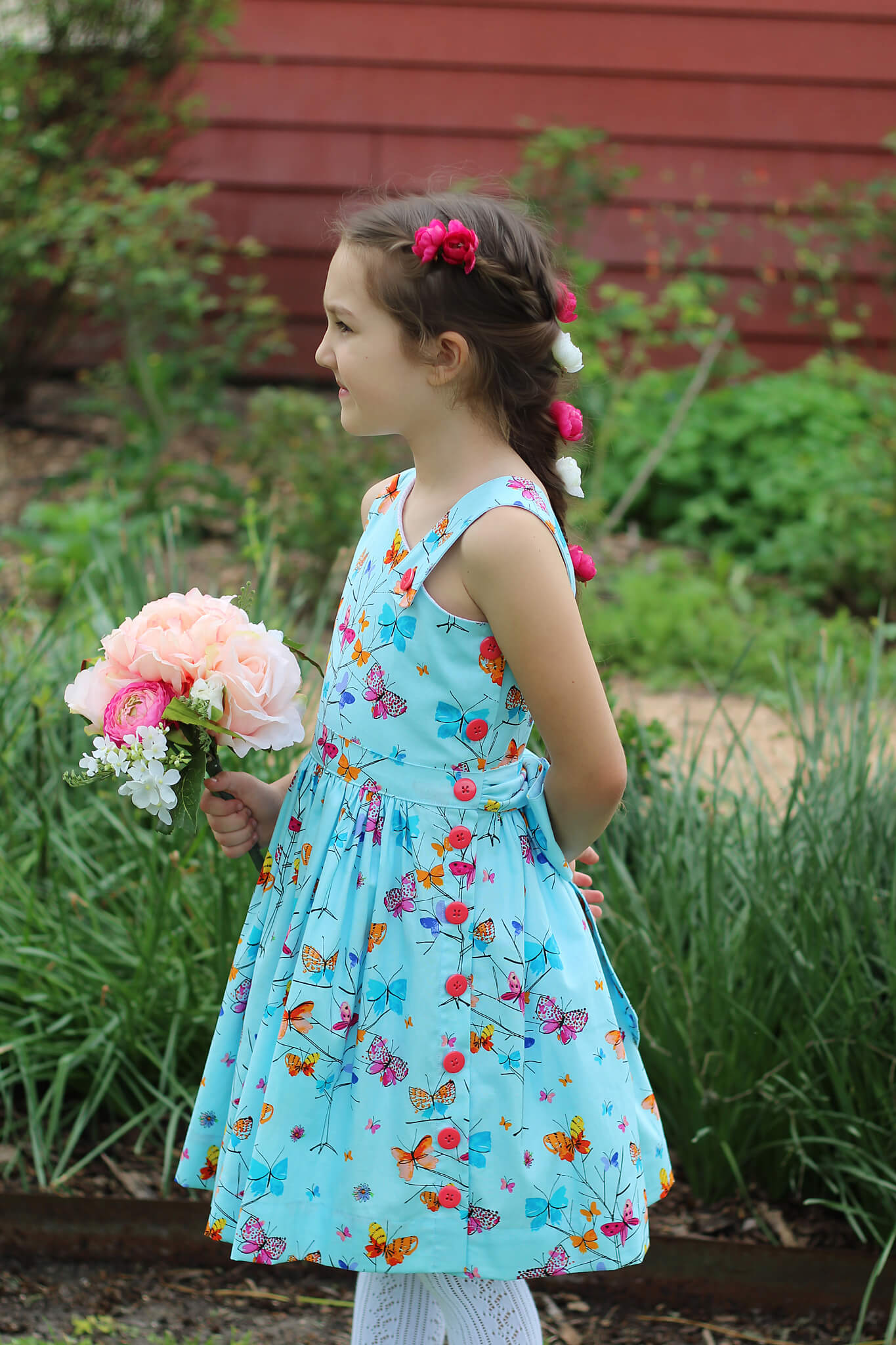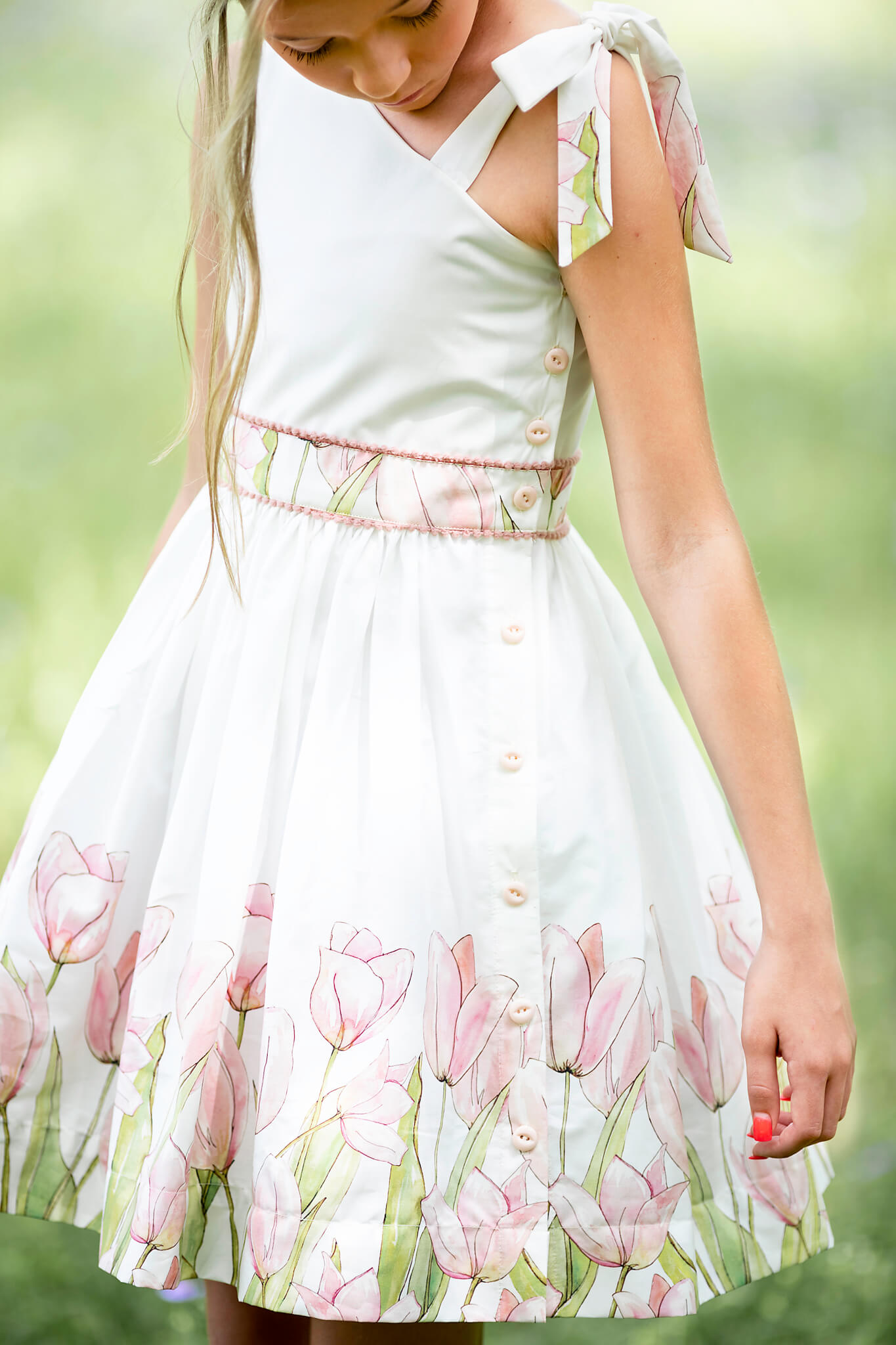 Of course I couldn't have finished this pattern without the help of some lovely testers!  Many lovely ladies tested the design and they made so many beautiful things and provided invaluable feedback! Thank you Andrea, Annie, Binky, Chloe, Christine, Dani, Erica, Janice, Jenna, Jess, Jisun, Lacey, Lauren, Lisa, Marie, Nicole, Nikki, Rachel C, Rachel Z, Sahara, Shelley, Tara, Zoe and of course wonderful VLL owner and designer Leah.
I hope you are inspired to grab yourself IVANA! Such an easy and versatile pattern with sooooooo many options to create a new garment each time you sew!
Ivana – The  most darling summer top/dress!
With Love,