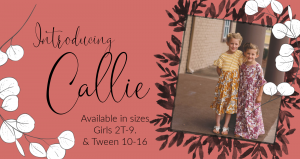 One of my most favorite times of the year is here, and I am happy to introduce VLL's latest knit pattern—CALLIE—to celebrate spring.
One of the things I looked forward to every spring was sitting down with my mom and choosing fabrics and patterns for my Easter dresses she made me every year. Now I get to continue this sweet tradition with my girls. This year I was thrilled that they chose Callie for their Easter dresses.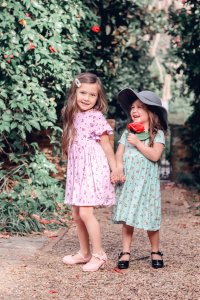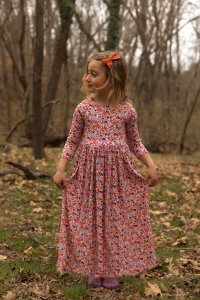 Callie is the perfect wardrobe builder. With so many options, this pattern will carry you through spring and into the rest of the year, from comfy casual to effortlessly elegant and classy. What is better than a soft, comfortable flowergirl dress that ticks all of the boxes? Not much. Callie is sure to be a crowdpleaser.
Callie is available in Girls and Tween sizing and is designed for 4-way stretch knits. It is a very fast sew and will be wonderful for those last minute outfit inspirations.
As always when designing a pattern, I tried to be sure that Callie met the requirements—functional, beautiful, versatile. Femininity meets functionality in Callie, and it is a match made in Heaven.
So Many Beautiful Options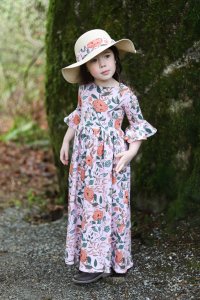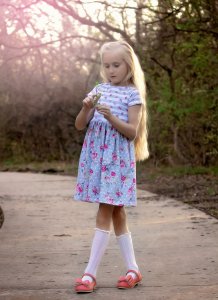 Callie is jam-packed with options and divine details. It has two skirt options (Flounced and Simple) in three lengths each-standard, tea, and maxi length. It also has two sleeve options (Flounced and Simple), in two lengths each—Flounced Half Sleeve, Flounced 3/4 Length, and Simple Short Sleeve, and Simple 3/4 Length.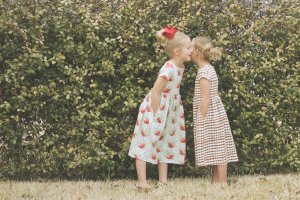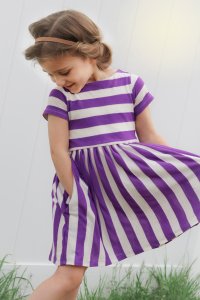 And POCKETS!!!!! POCKETS!!!!!! What gal doesn't need and LOVE pockets. The Callie inseam pockets prompted my girls to say that these were the best dresses I've ever made for them. The pockets are roomy and just right for transporting treasures—rocks, chapstick, Calico Critters, you name it. The tween pockets are big enough to hold a cell phone.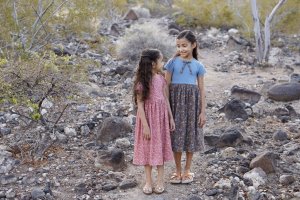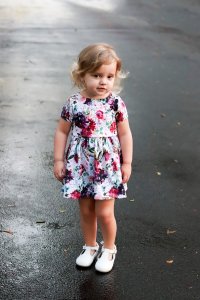 Our incredible tester team outdid themselves this round. I wish I had room to share samples of everyone's work, but there isn't room here. But you can see all the pretties in the inspiration albums in the Vintage Little Lady Facebook Group.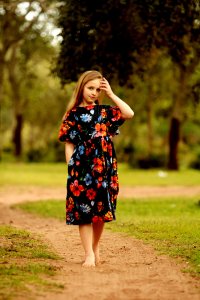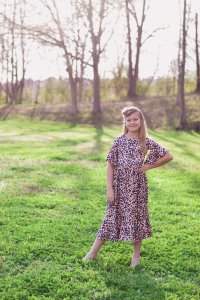 It is my hope that you will love this pattern as much as we do. I can't wait to see what you create with the new Callie pattern!