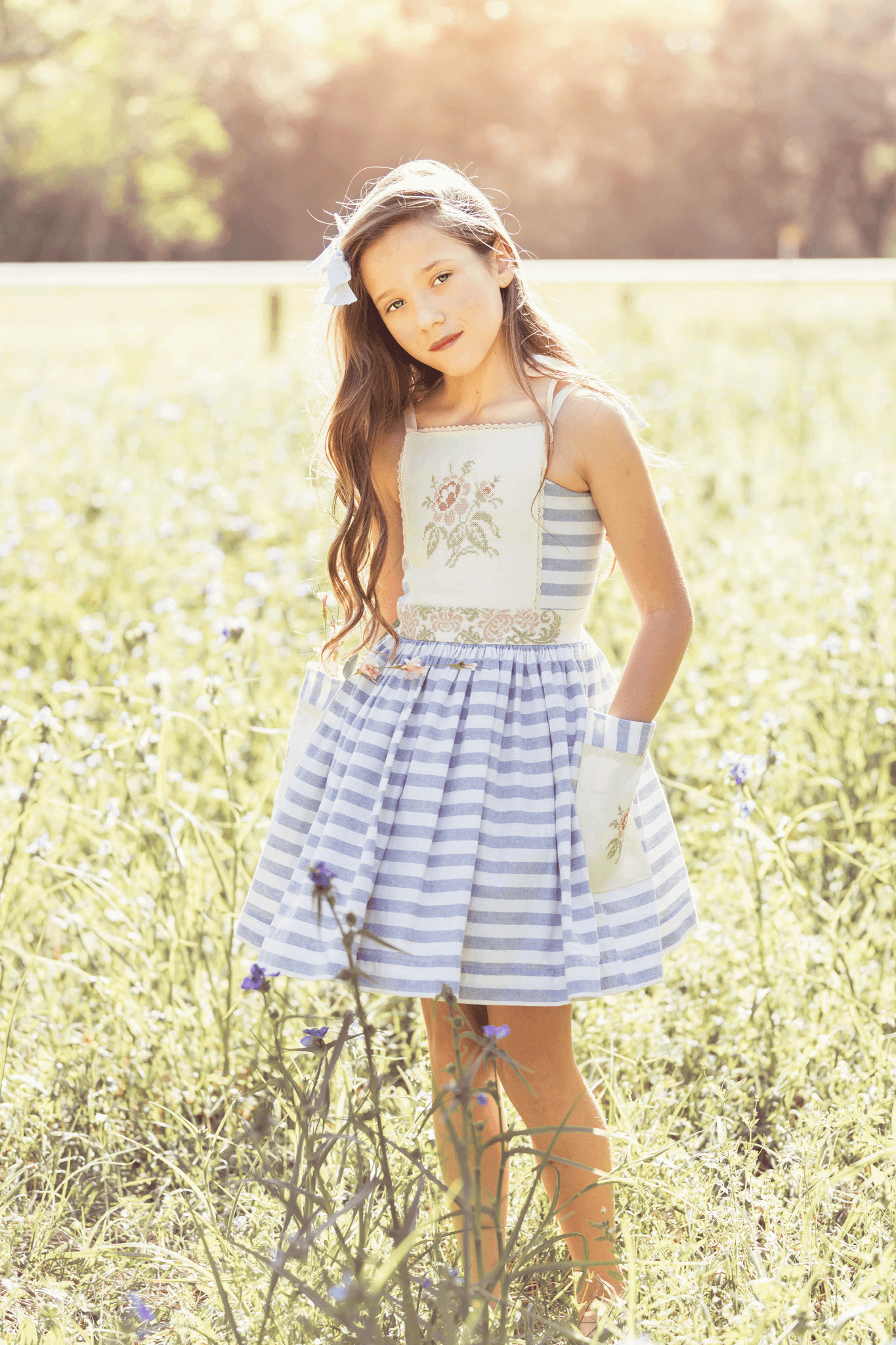 Bristol
A summer wardrobe is what we all dream about right? Those warm summer months where the winds are crisp and the sun is shinning! Summer is my favorite time of the year, not to mention my favorite time to shop for clothing for my girls! There is just something about a vintage summer that makes the sun shine bright! Here we are with a BEAUTIFUL must have summer staple! Meet Bristol! Bristol is a very versatile sewing pattern and designed with you in mind! Bristol is such a quick and easy sew that it makes a beginners journey a breeze! Bristol has so many options! My favorite option about Bristol is the bodice bib overlay, the options you have are left up to a creative minds endless possibilities! Bristol comes in sizes: Girls 2T-9/10, Tween 10-16, & 18″ DOLL!
Bib Overlay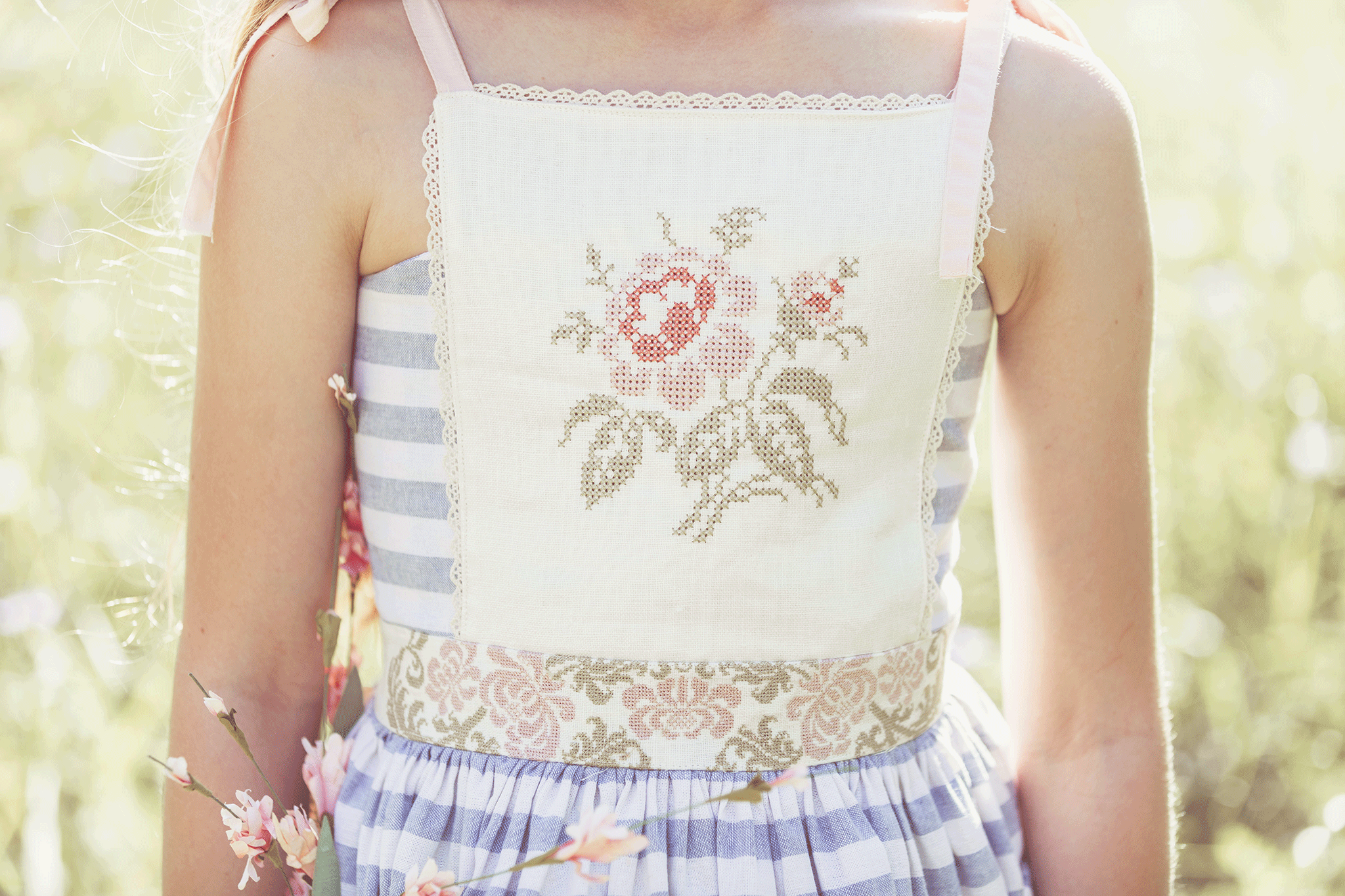 We took the opportunity to explore our creativity with using this BEAUTIFUL machine embroidery cross stitch design (design found here)! The Bristol bib is the most PERFECT blank canvas for the artist within! You also have the option to embellish, such as adding buttons!
Embellishing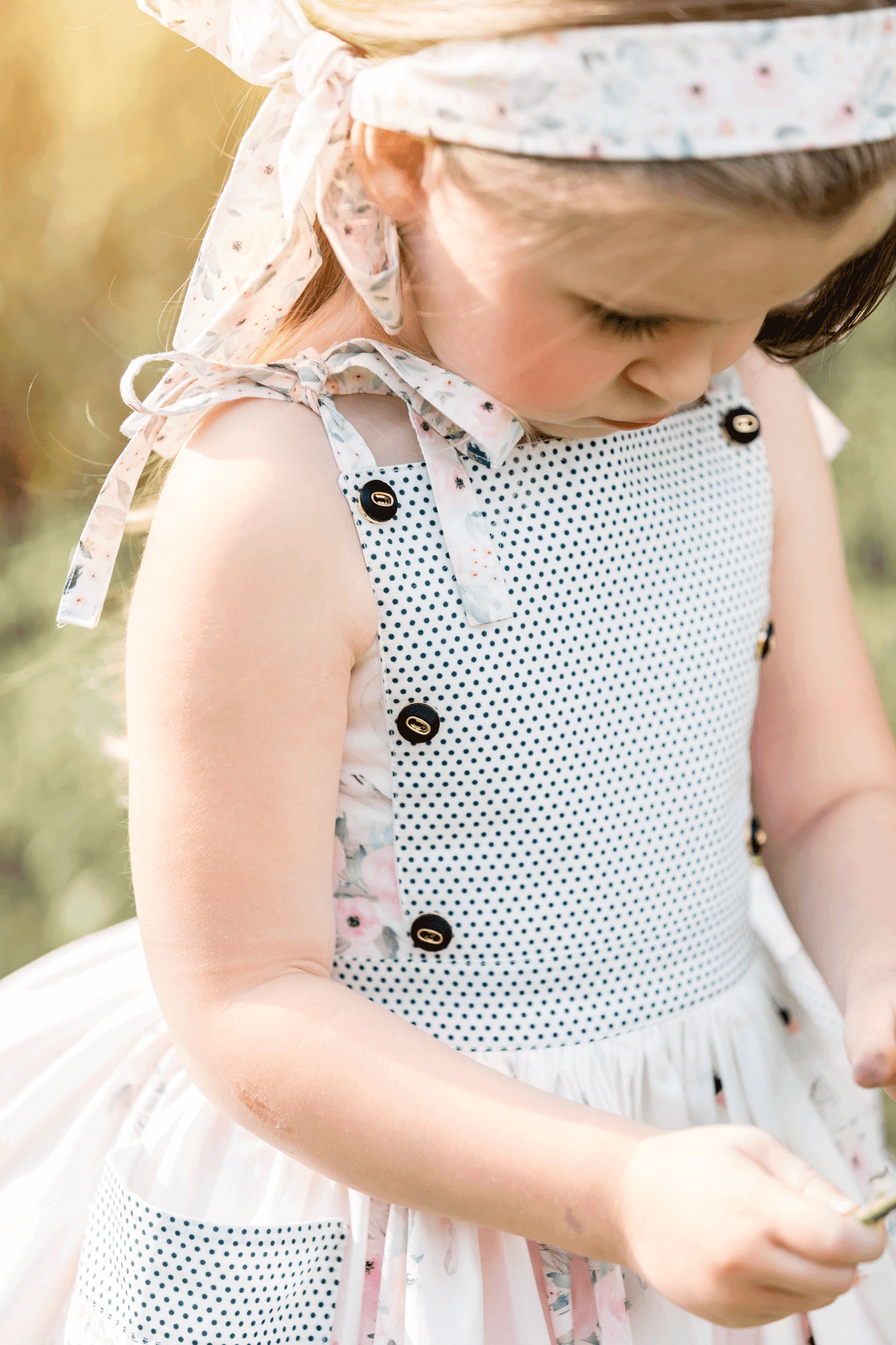 Who doesn't love a pattern that converts into a beautiful dress as well as a stunning top! Well, you will LOVE Bristol because Bristol comes with both options! A dress as well as a top! Bristol also has the dainty detail of a small waistband that separates the bodice from the skirt! The waistband adds such a feminine look!
Bristol Dress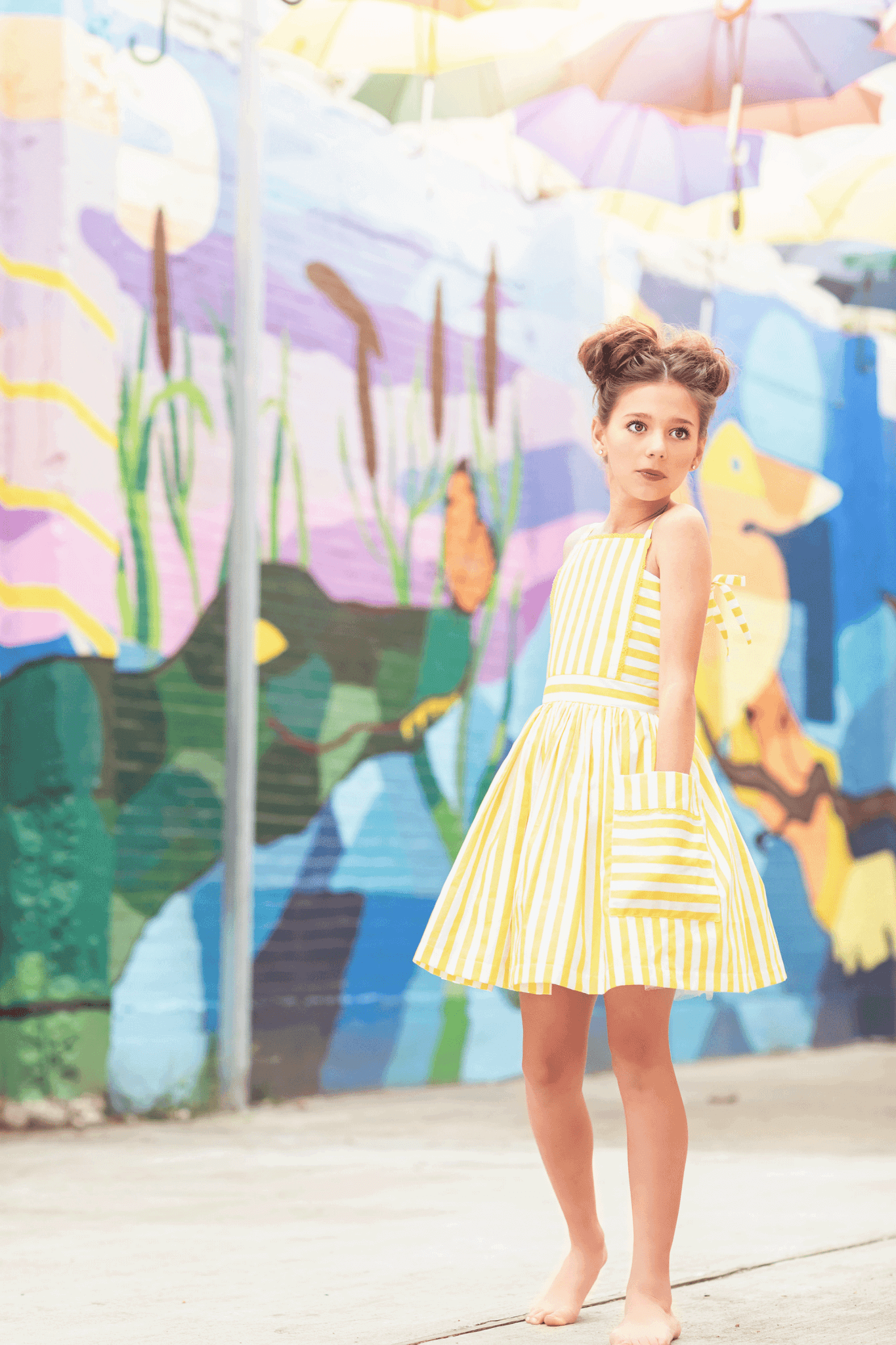 Bristol Top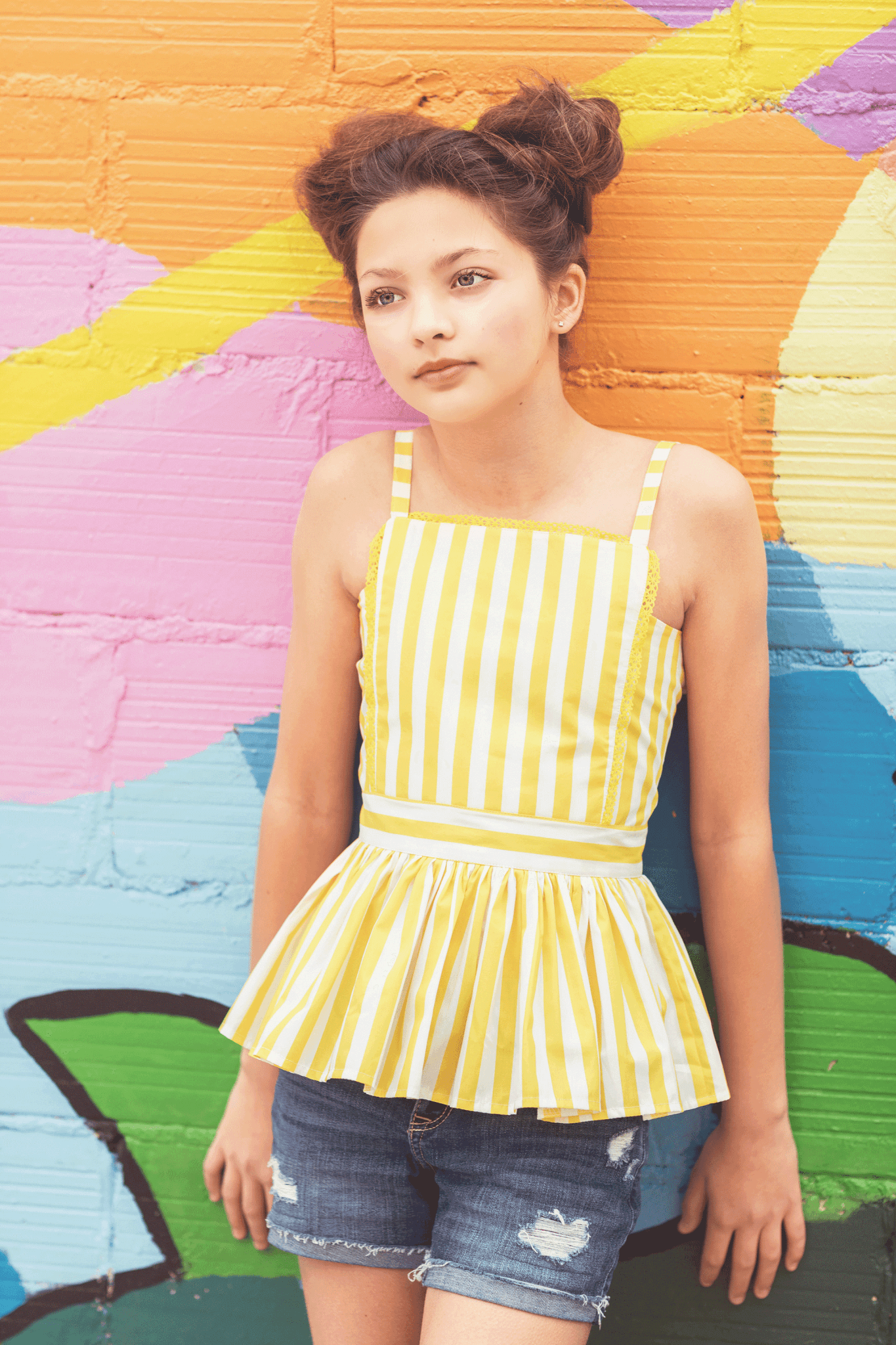 Next, are the AMAZING pocket options! We also dolled up our pockets with the same cross stitch design as our bodice! This is the separated pocket option, you also have a choice of a plain pocket option as well! The separated pocket option allows you to use multiple fabric prints combined together to make the perfect combination! And who doesn't love to put things in their pockets, especially our little ones! A little secret, my Neice in the photo above LOVES to collect locust and shove them in her pockets! What does your little collect in their pockets? Pockets are the best place to keep their things safe!
Separated Pockets or Plain Pockets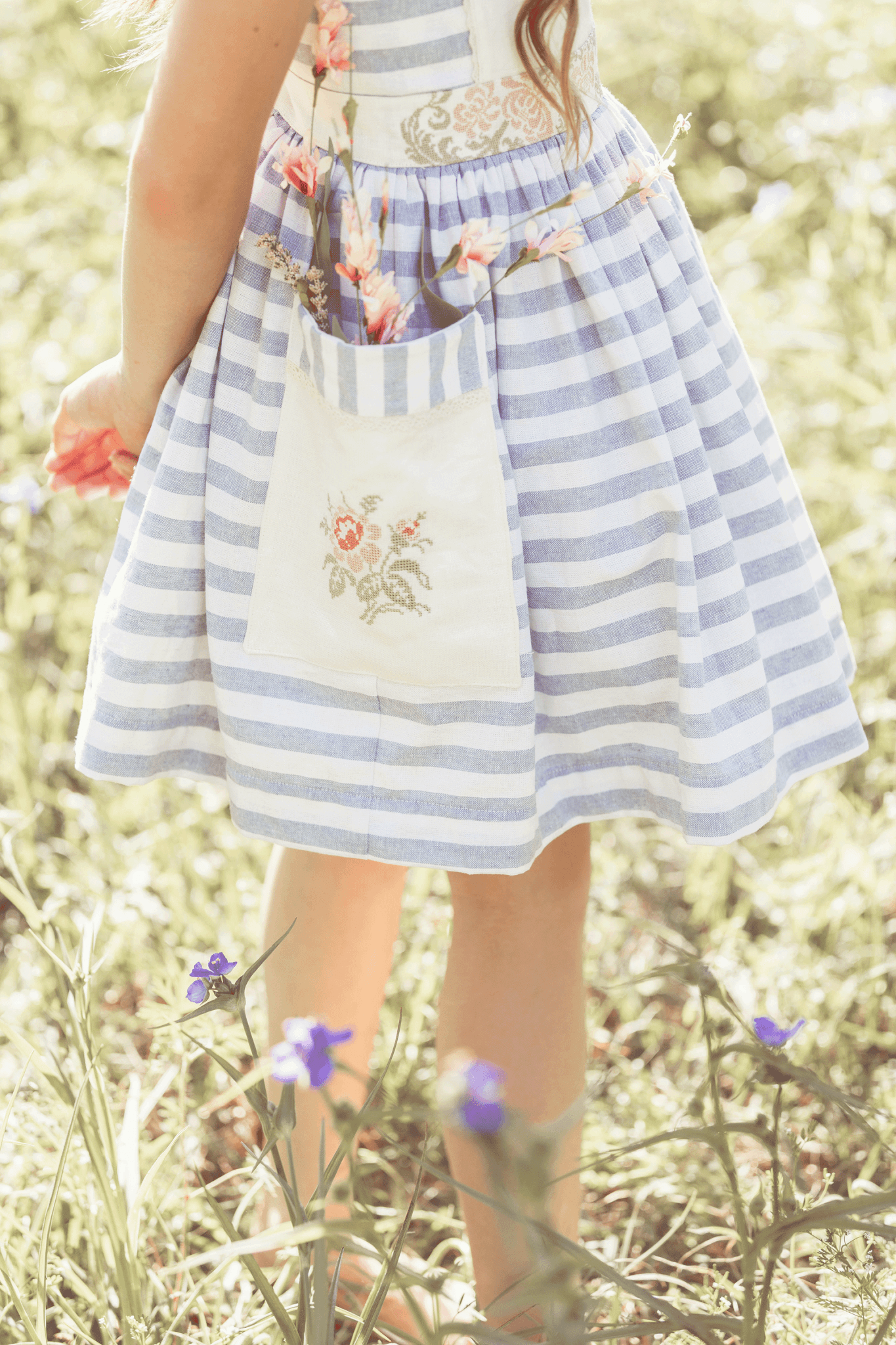 Bristol also has two different tie options, shoulder ties and upper back ties! No sticky sleeves for those hot summer months!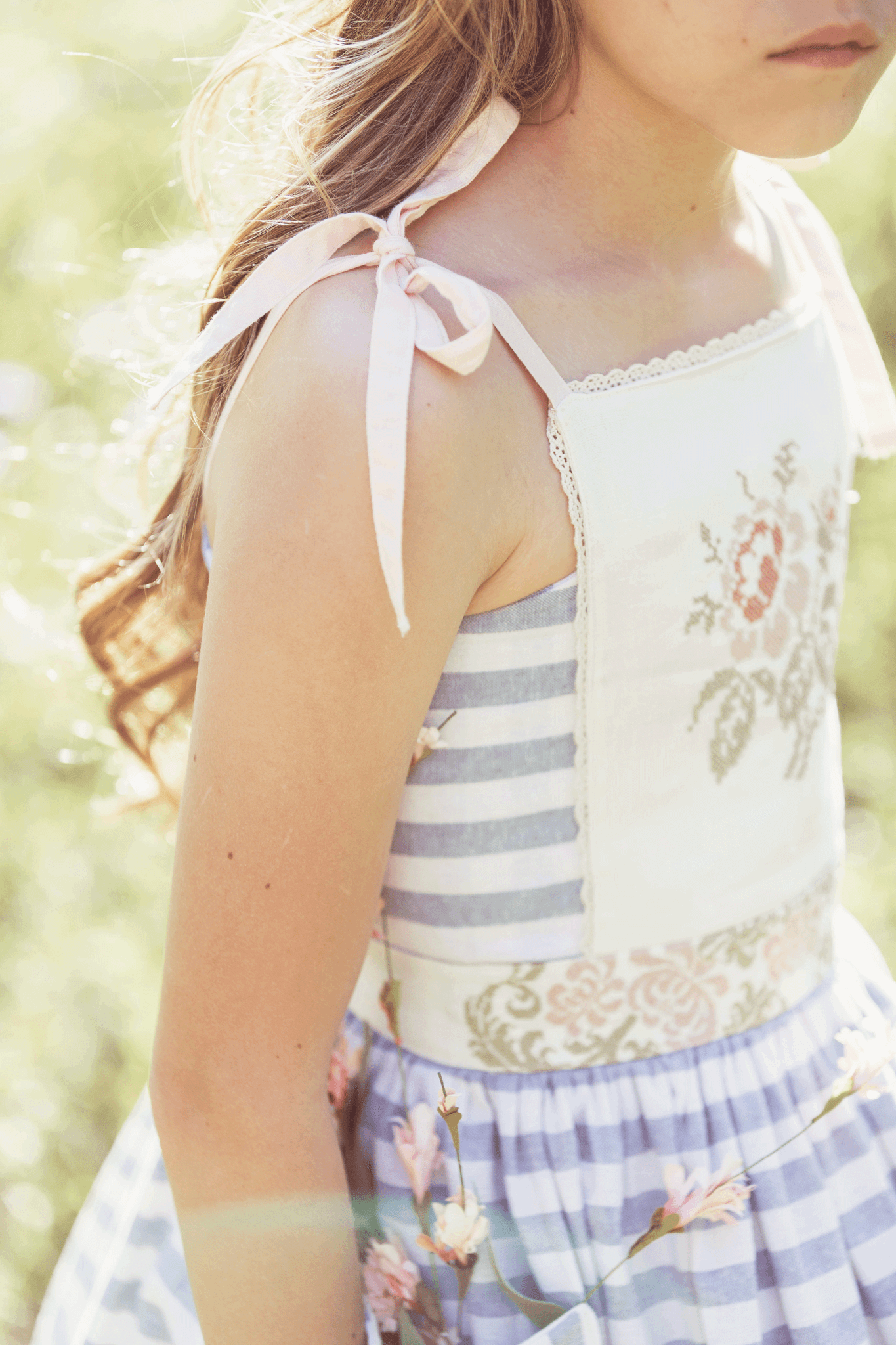 Shoulder Ties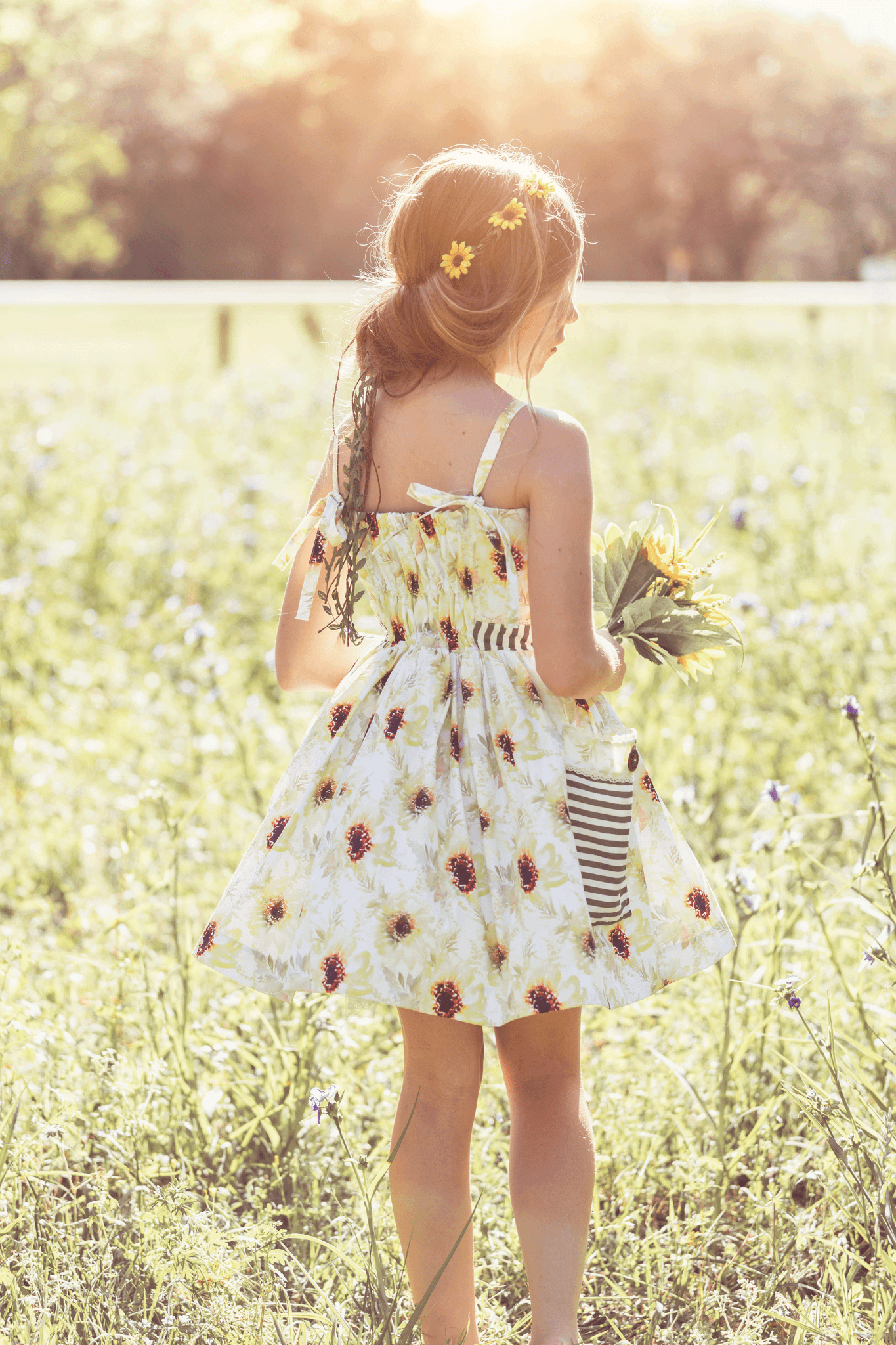 Upper Back Ties
Last but not least, Bristol features an elastic back panel for an easy, comfortable, tailored fit! Bristol is easy to get on and get off, so easy your little can dress and undress themselves! No closures!!! With the elastic panel it also makes for the garment to be worn longer because of the adjustable fit! Cheers to pro longed wear!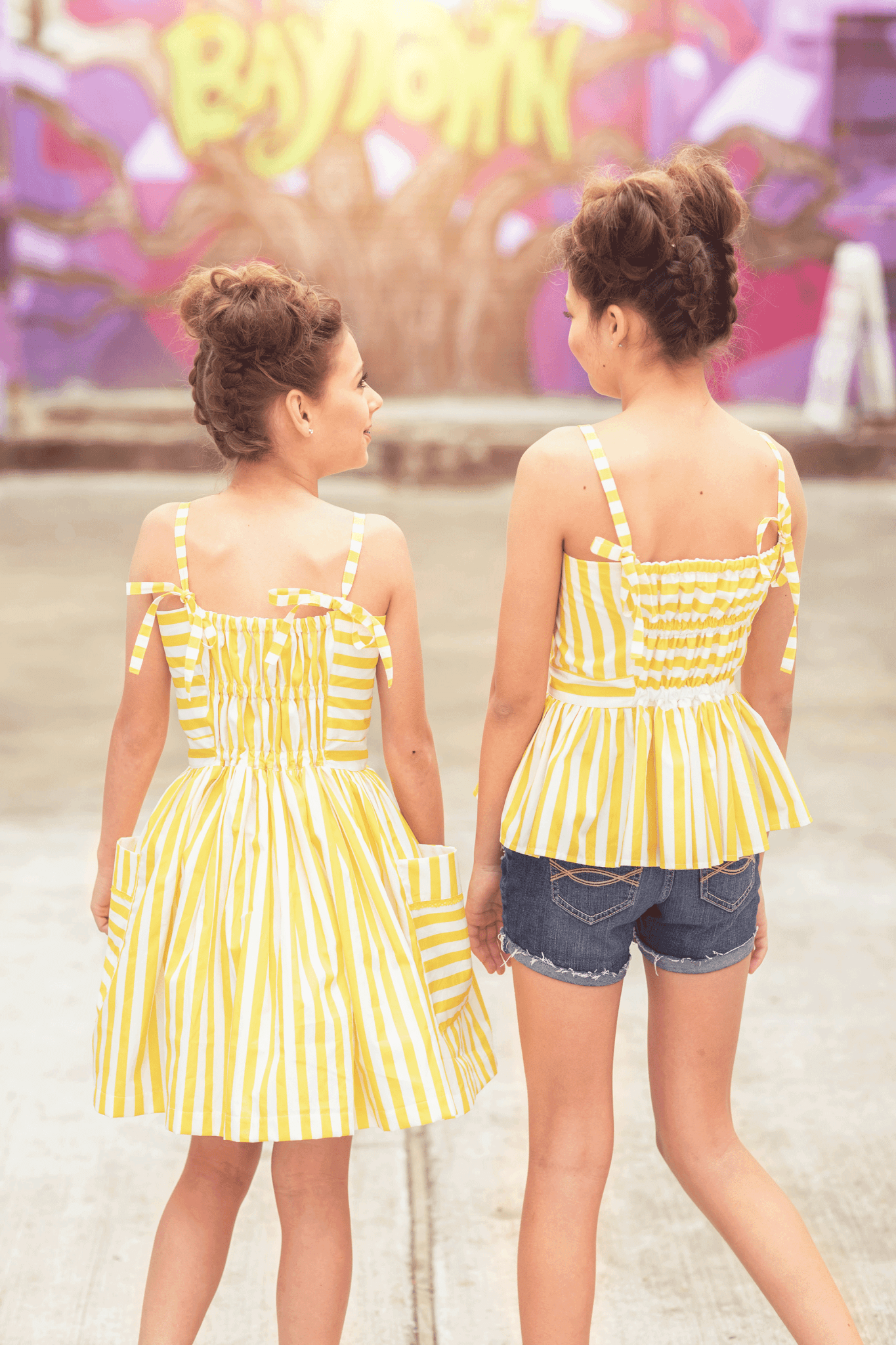 We cant forget about Bristol Doll!! How adorable are things in mini sizes! They are the best! Don't forget to match your little with their doll!
Bristol 18″ DOLL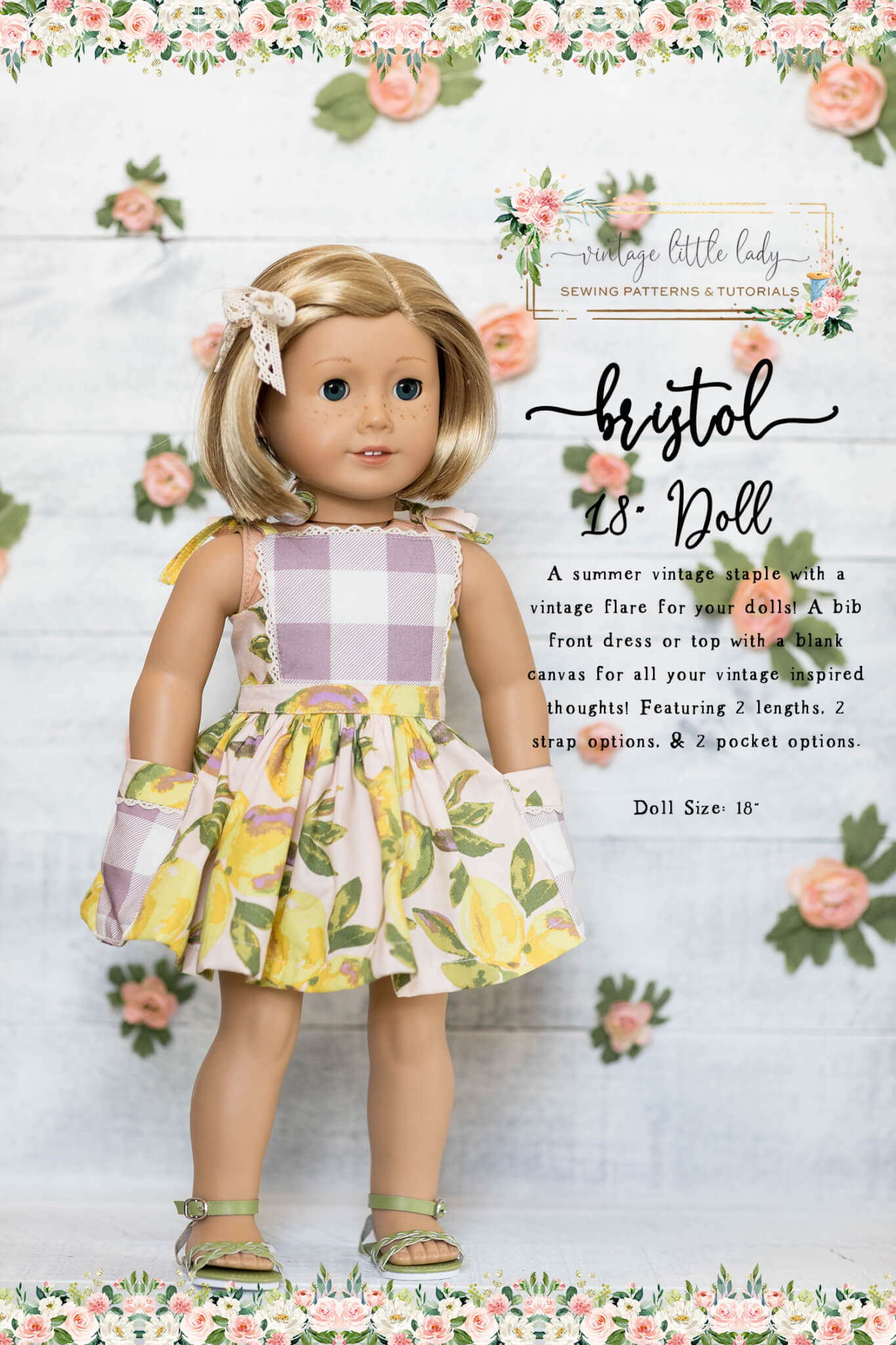 We hope you enjoy Bristol for all of your summer activities! Bristol will be a summer staple in our closet! Our WONDERFUL testers worked extremely hard on Bristol and made some beautiful masterpieces that are a must to share with you all from our Girls and Tweens! Below are their stunning Bristols!
Girls 2T-9/10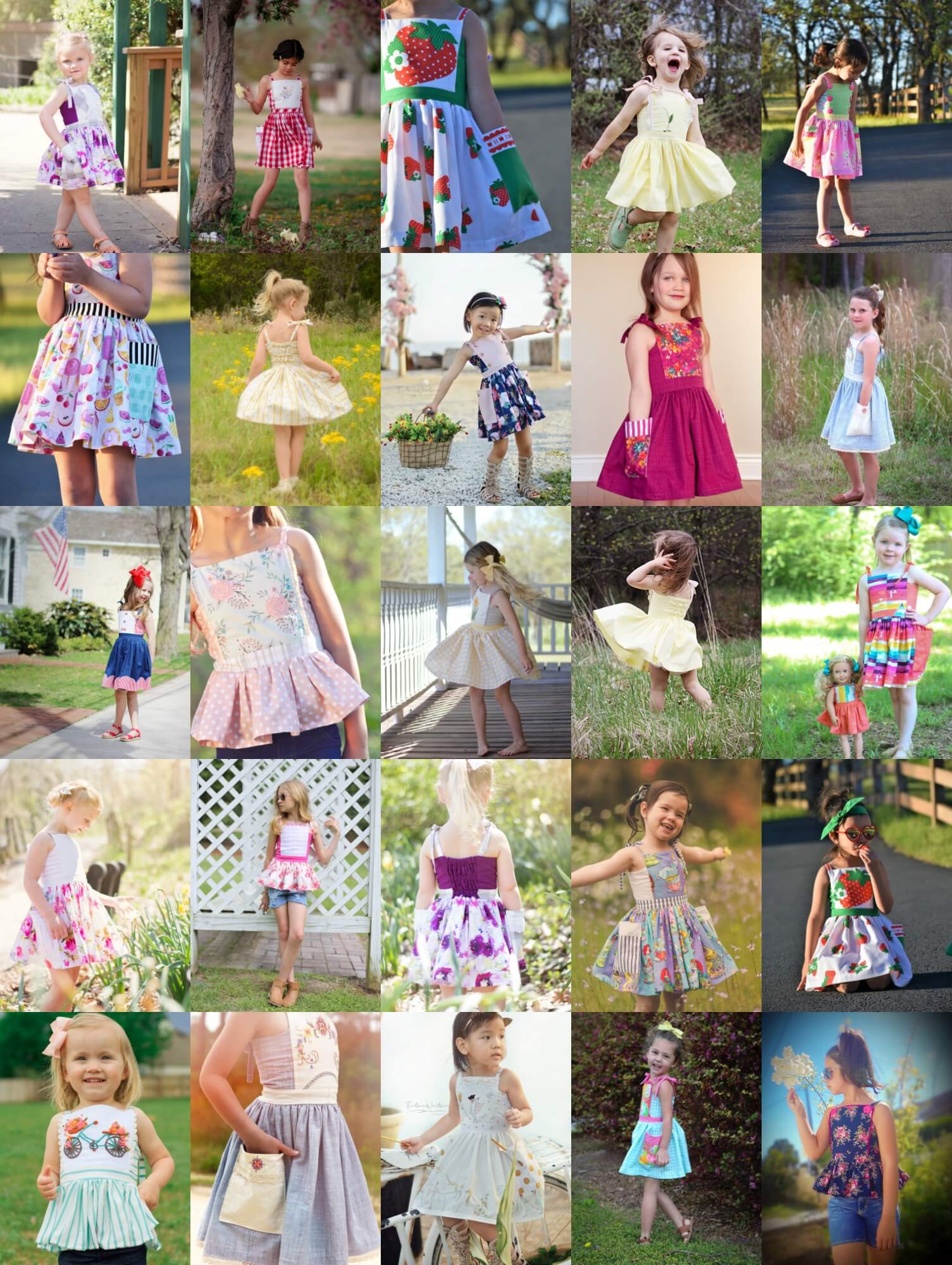 Tween 10-16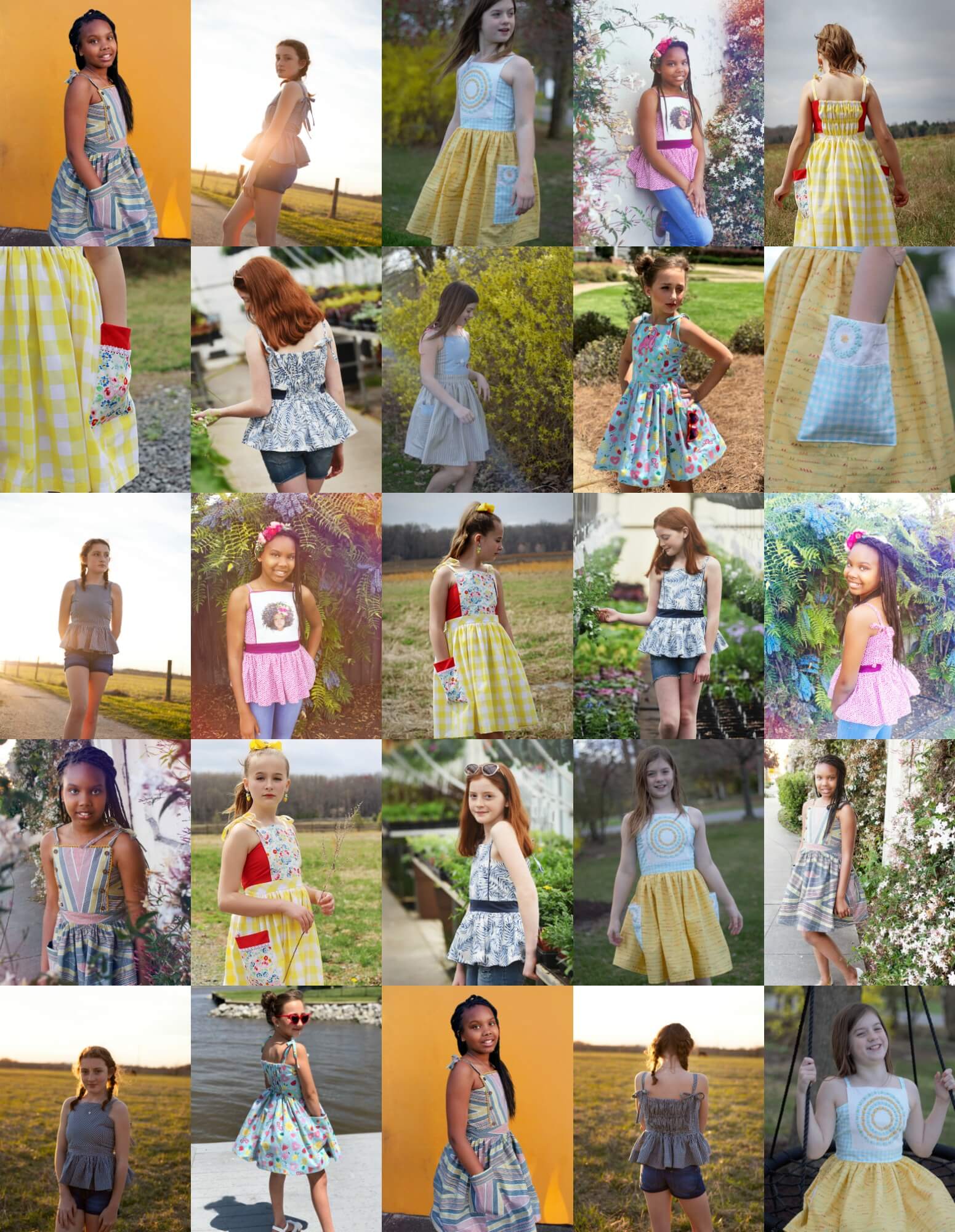 XOXO,