There were so many gorgeous entries for the March Sew Ups contest this time, and the selection process was tough! I am excited to introduce the two talented sewists that were chosen, Melissa Fowler and Angela Gipson. Both of their beautiful creations were made using the VLL Opal pattern! Click the button to get Opal to create your next dress!
First up is Melissa Fowler, with her gorgeous creation for her beautiful daughter! Who else LOVES floral and stripe combinations? I know it isn't just me! 
"Hi, my name is Melissa and I am a Mum of two from Australia. I love sewing clothing for myself, but I get the most joy from creating beautiful dresses for my 8 year old daughter, and from the occasional item for my 11 year old son, when he lets me!
I learned to sew after my children were born, and it became a passion of mine almost instantly. I like the ability to buy PDF patterns online, print them from hone and match them to those special fabrics I've had stashed away, waiting for just the right pattern to come along and inspire me!
Sewing has become an integral part of my life, not only for the joy of creating, but also because of the wonderful friends I've made through pattern Facebook groups like Vintage Little Lady. I am excited to see what everyone makes and look forward to seeing what VLL patterns will release next! 
"This was my first Opal dress! Size 7 bodice, size 6 waist and 8 length, with the last of my beautiful Tilda floral fabric for the skirt. I can't wait to see what the next pattern is!"
And we can't wait to see what you will create next, Melissa!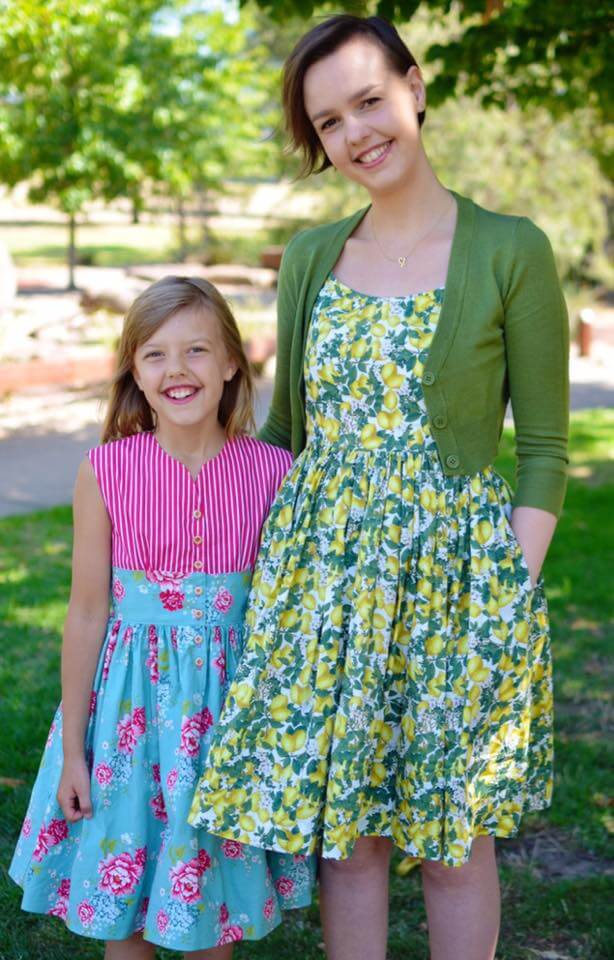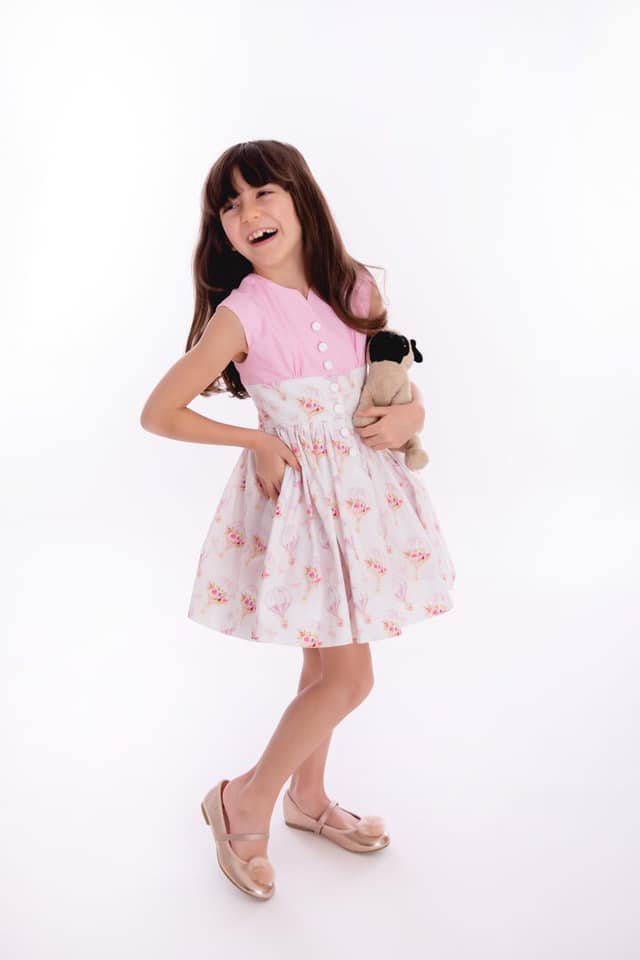 Angela's sweet Opal is so classic and sweet ,with soft pinks, and an adorable model!
"My name is Angela Gipson from Waterponies. This is my Opal in size 6, with an above-knee length I used one of my favorite prints. I've been saving it for something special, and this pattern for sure was the perfect fit for it!
I am originally from Brazil and have been living in Toronto, Canada for nearly 10 years. I started sewing when my daughter was around 2 years old, after seeing a picture of a dress I wanted to buy for her. After looking closely at it, I realized it was actually a PDF pattern. I grew up watching my mother sew for most of my childhood and thought I could do the same on my own. My daughter is now 8 and I've never stopped sewing.
A close friend of mine living in Toronto, who is also Brazilian, has two daughters and shares the same passion for sewing as I do. Less than a year ago, we created Waterponies to focus on making unique and customized girls' clothing.
Having seen and designed many dresses over the years, I must say that the Opal dress was a big hit on our first professional photo shoot. Thank you for making such a great pattern."
What a perfect use for special fabric! When you save a favorite print, do you have a special project in mind, or do you simply wait until the right one comes along?
Follow Angela on instagram @waterponies
Thank you to Angela and Melissa for participating in the March Sew Ups Feature! If you'd like to see all of the amazing entries, please click the button below to join the Vintage Little Lady Facebook Group!