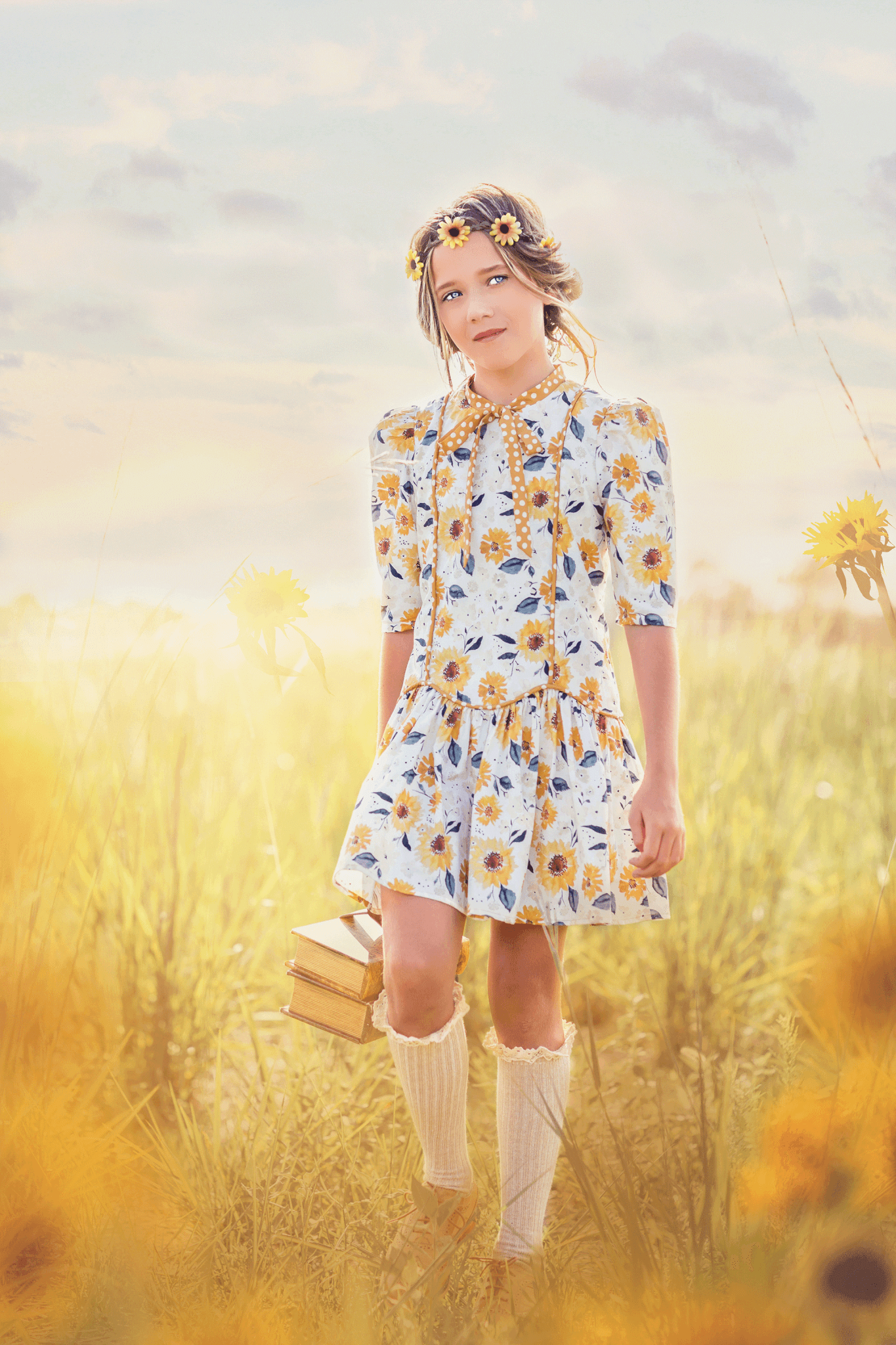 Introducing Falleyn
It's that time of year again! BACK TO SCHOOL! The sounds of bells ringing, cafeteria voices, and lunch pails swinging! It's time to get that must have wardrobe together! When we go back to school we immediately envision a drop waist! Drop waist dresses are the epitome of vintage! Add a little detail to the drop and whaaa laaa, vintage style at its finest! Falleyn has so many options to bring back your back to school giddiness! Falleyn is available in Girls sizes: 2T-9/10 & Tween:10-16!
Girls Sizes: 2T-9/10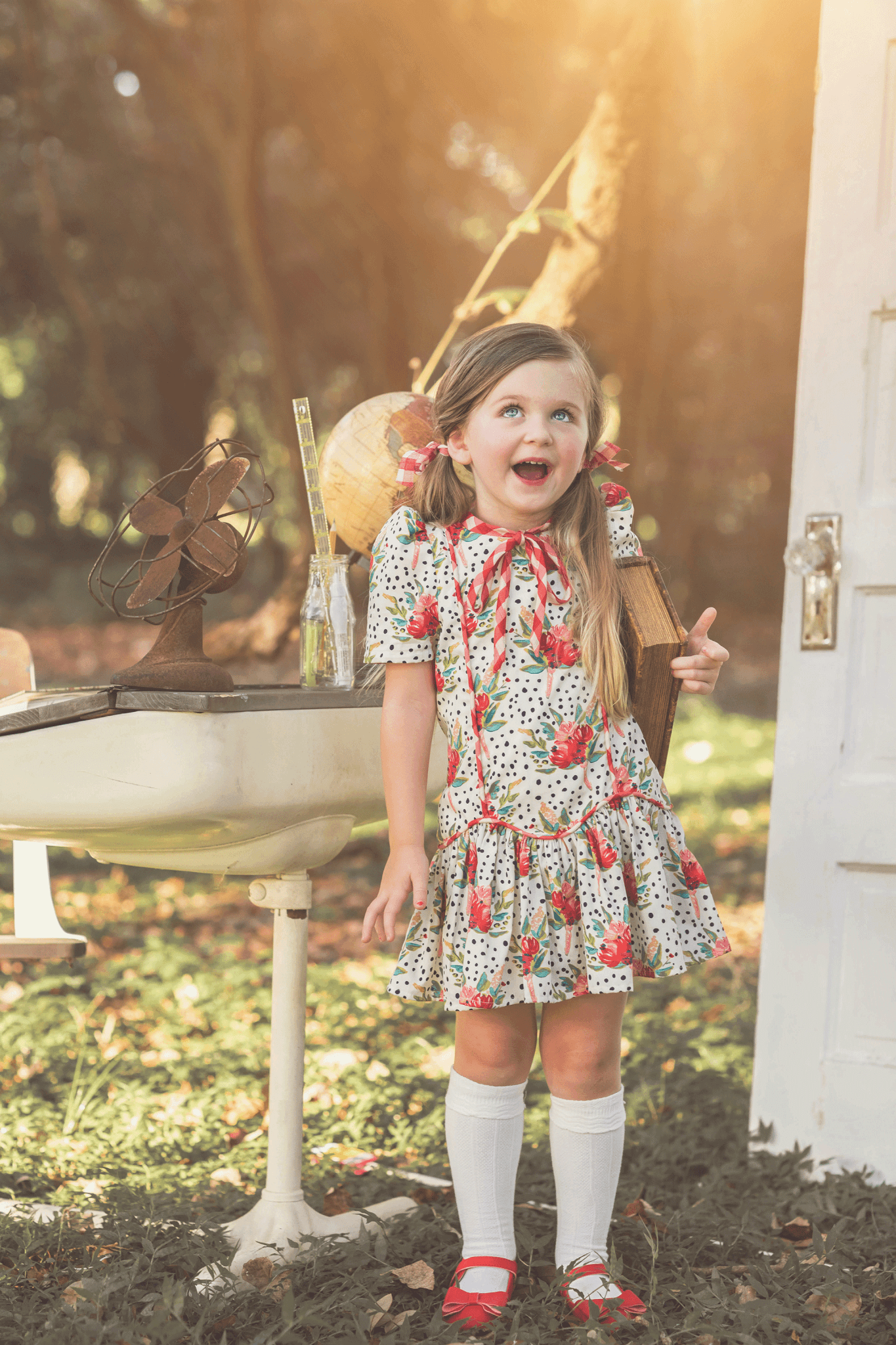 Tween Sizes: 10-16
Falleyn's Options
Falleyn has so many options and can be made in different ways! Choose from two different bodice options, plain, and princess seam! Falleyn also features a full functional button down back!
Plain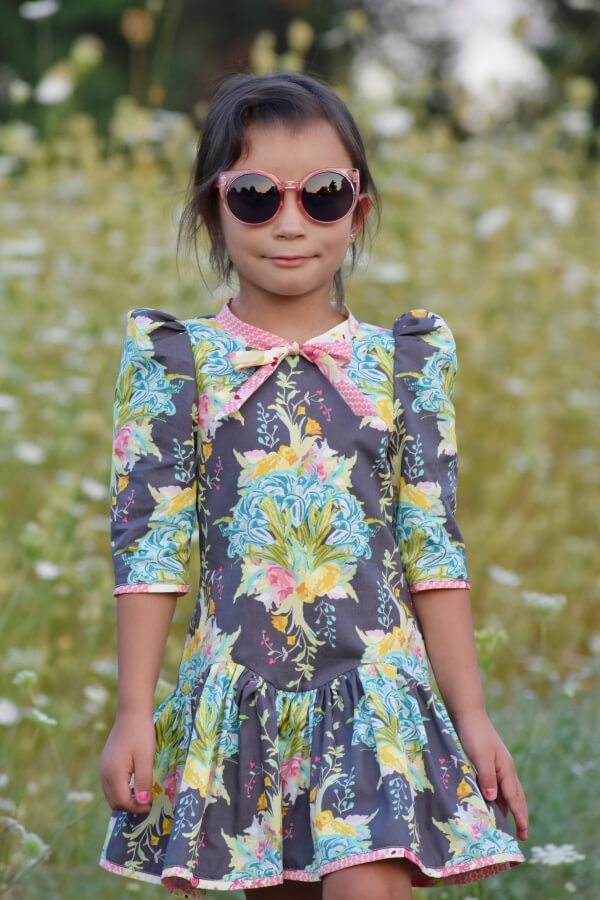 Princess Seam
Back Closure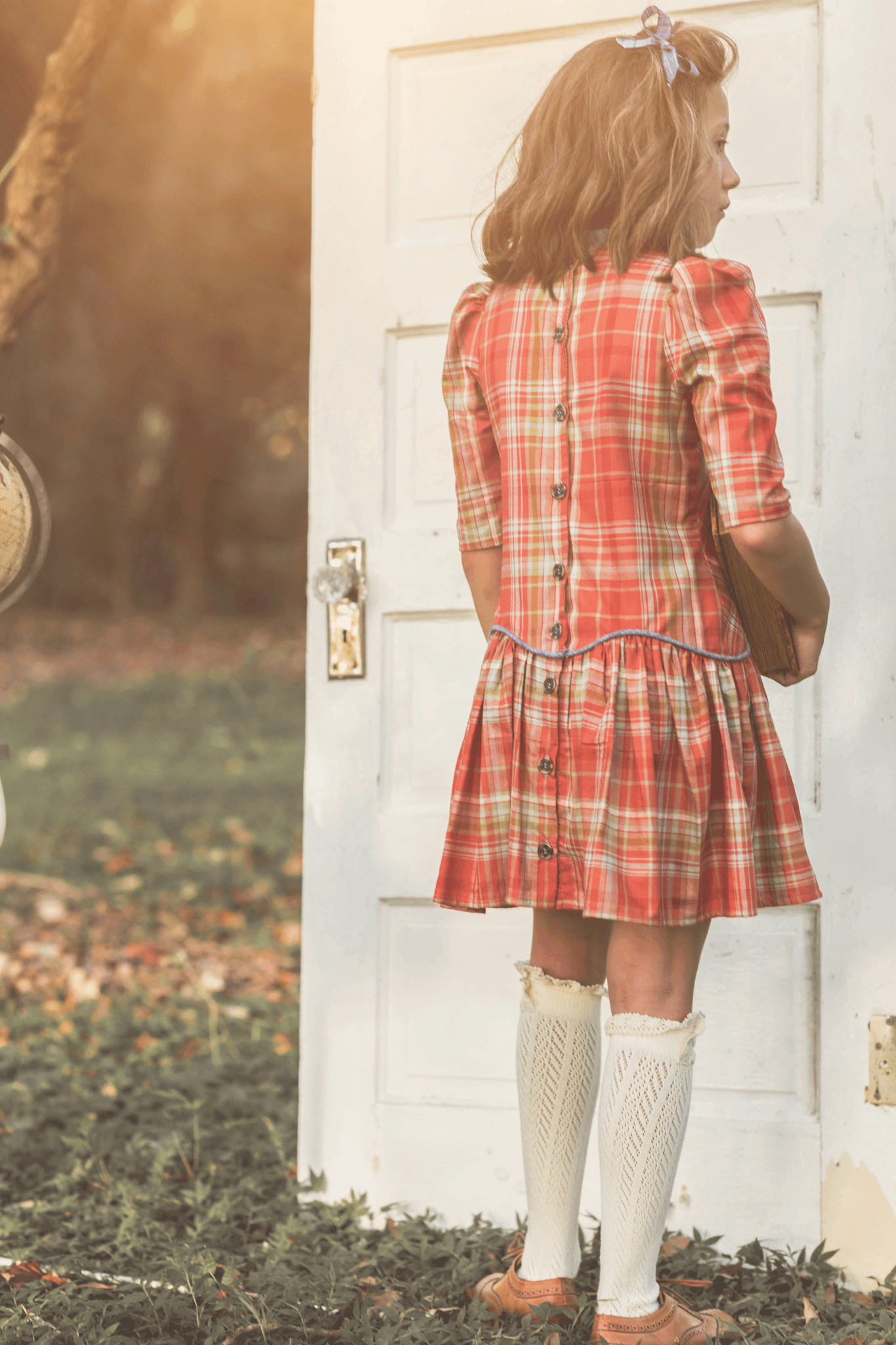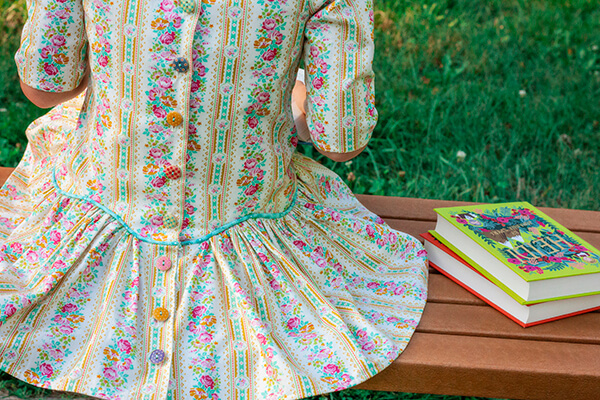 Piping, lace, trims, and seams OH MY!!! Having seams to sandwich all kinds of trims in are a dream and truly make something a stand alone masterpiece! You can add all the detail imaginable!
Sleeve Options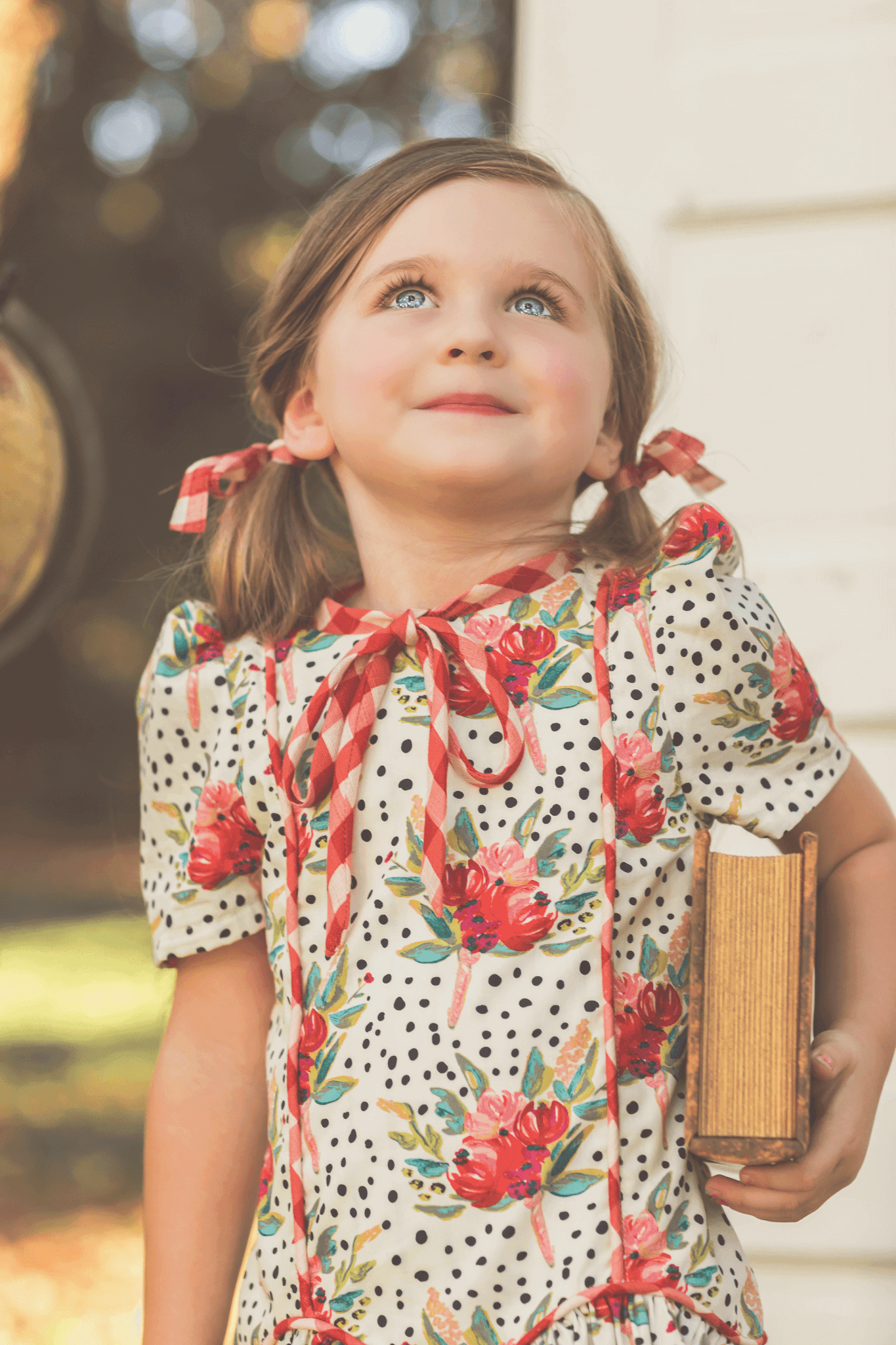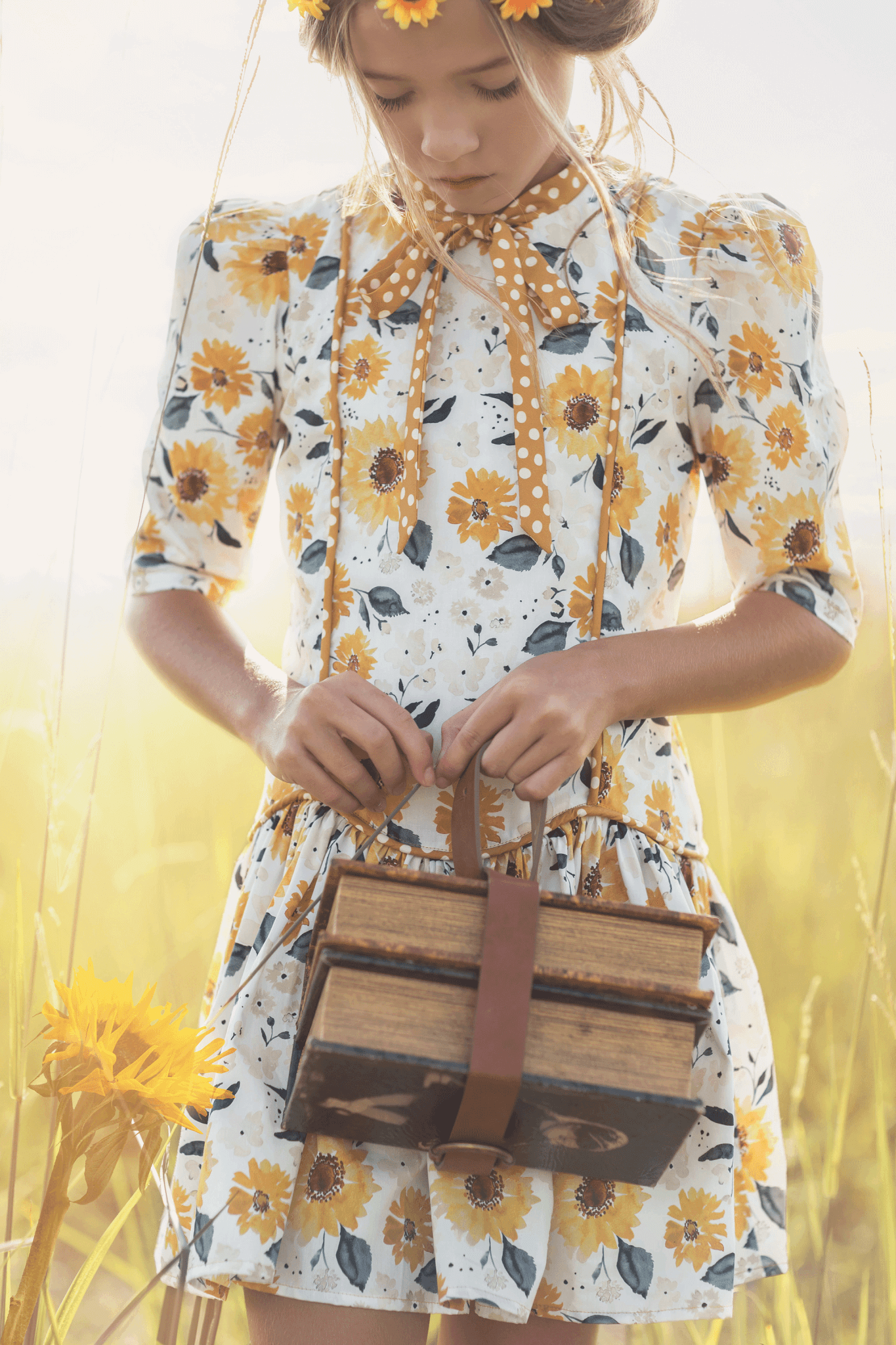 Falleyn features a mutton inspired sleeve! Falleyn sleeve comes in two different lengths, short sleeve, and elbow sleeve lengths! Who doesn't love a beautiful gathered sleeve? I know we do! They are perfect for the back to school rules and perfect setting for fall!
Neck Tie Options
Last but not least we have the neck tie options! The neck ties feature a long length neck tie or a short length neck tie! I'll let you in on a little secret! The short length neck tie was created to be paired with another one of our patterns releasing very soon! Hint: Layering! OH YESAAHHH!!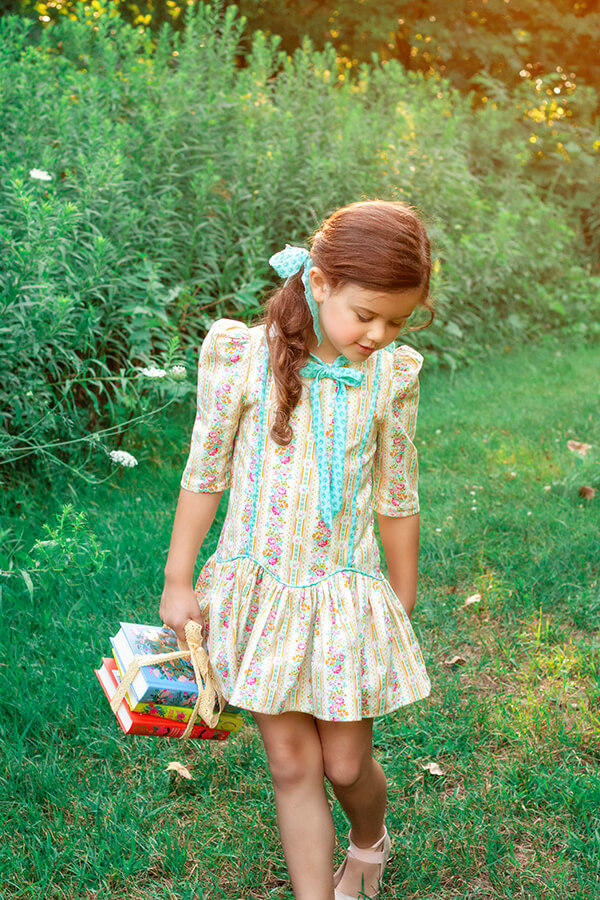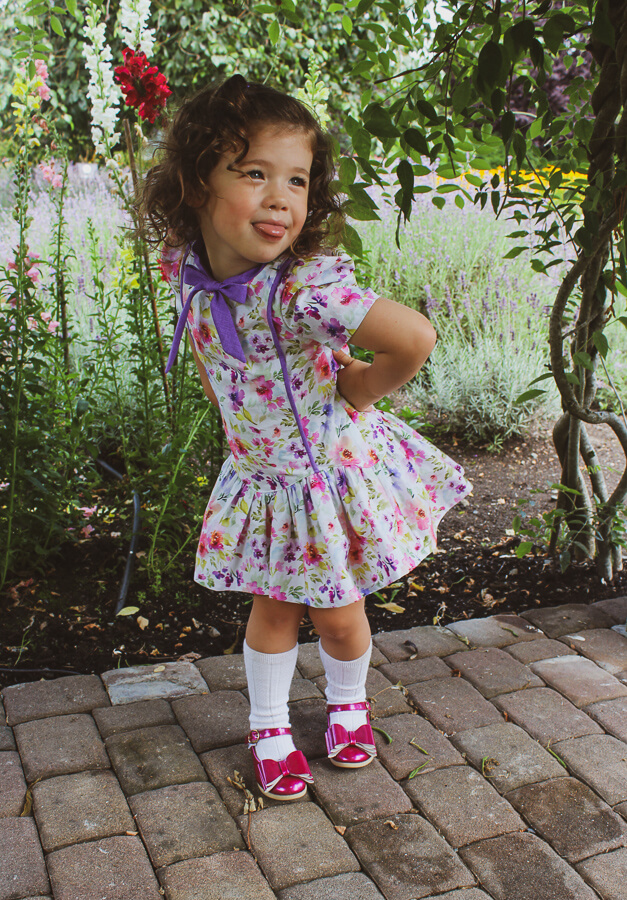 We hope you love Falleyn as much as we all do!! We can't wait to see those back to school outfits rock the school house!!! Our AMAZING testers work extremely hard in all that they do!! Below are collages of some of our amazing team members! Their Falleyn sews rocked the school house!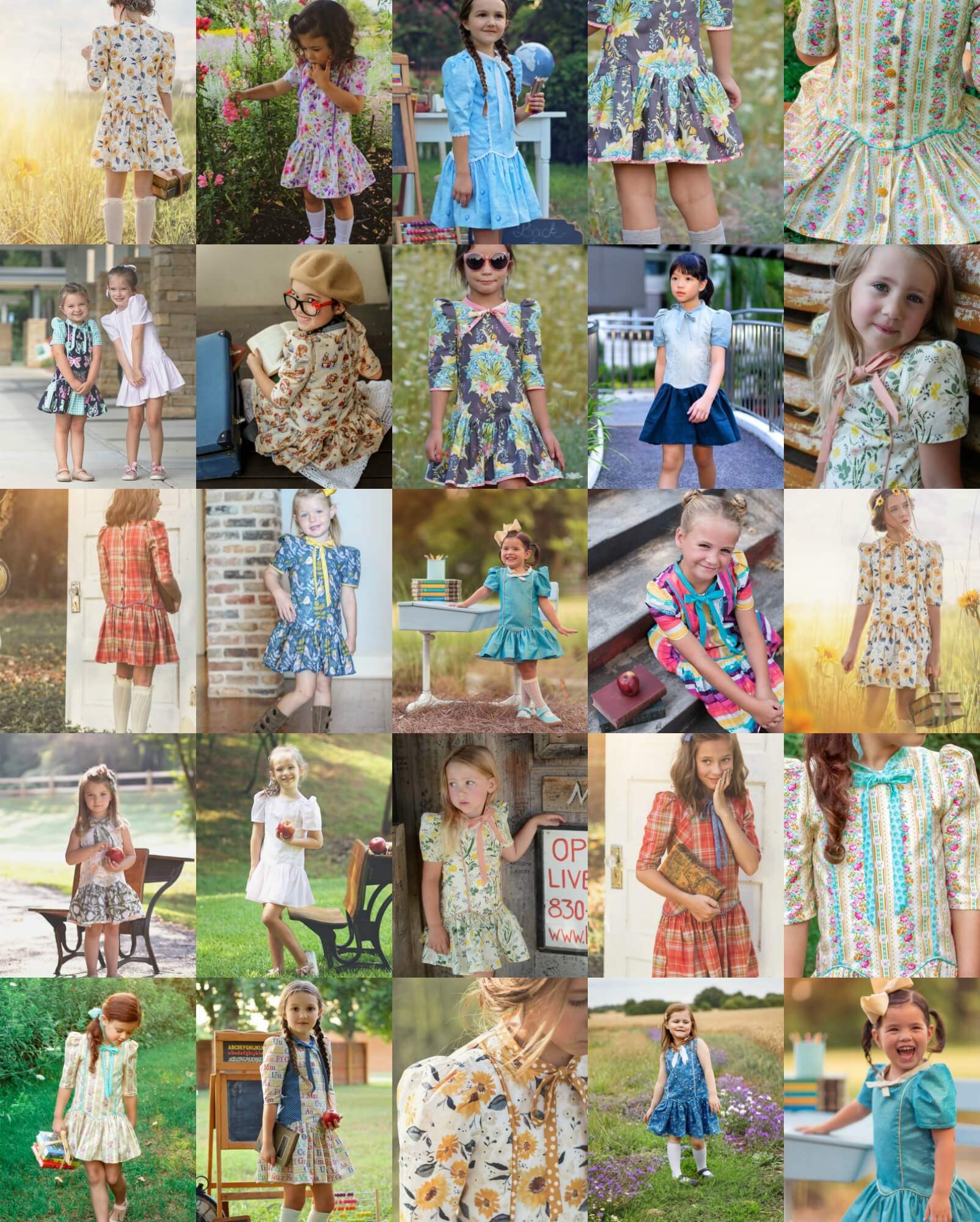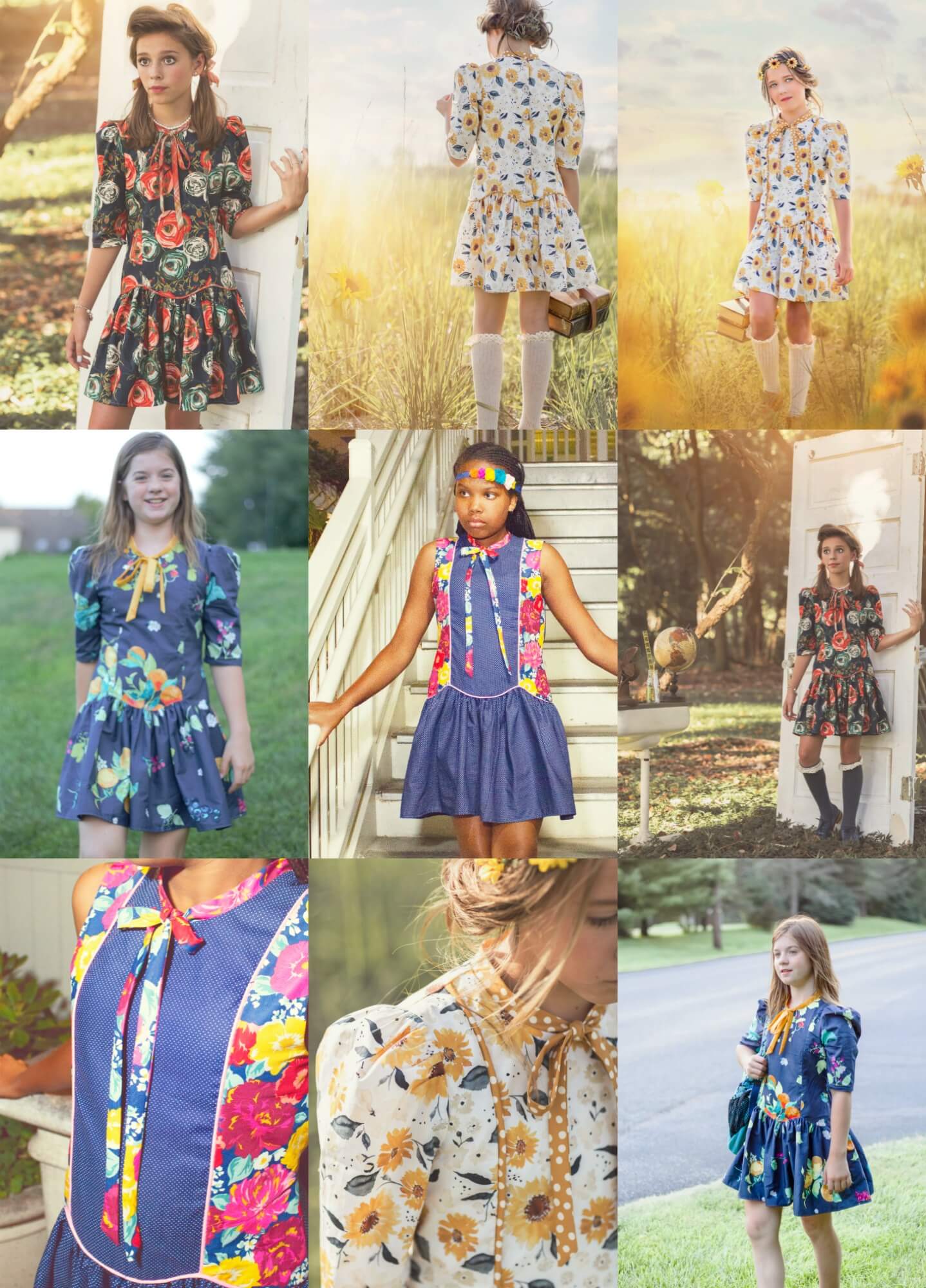 XOXO,