July Sew Ups!
It is that time again!! Time to recognize 2 TALENTED seamstresses of VLL!! While we always have so many talented ladies submit and it is always SO HARD to choose, we have randomly chose 2 WONDERFULLY, creative, talented ladies for the month of June! CONGRATULATIONS to Annie Lomeli & Christine Sciankowy!!! Annie & Christine's sews were so very creative and well thought out down to the buttons, lace trims, and fabrics! Annie's  sew features our sewing pattern "Baker", while Christine's sew features our sweet, vintage sewing pattern "Bristol"! Both of these ladies have such STUNNING taste! Annie & Christine both have shared lovely photos and a SWEET back story of how they got started in the journey of sewing and their thoughts & details on each one of their sews! Sit back, relax, and enjoy the journey of these two ladies below!
Annie Lomeli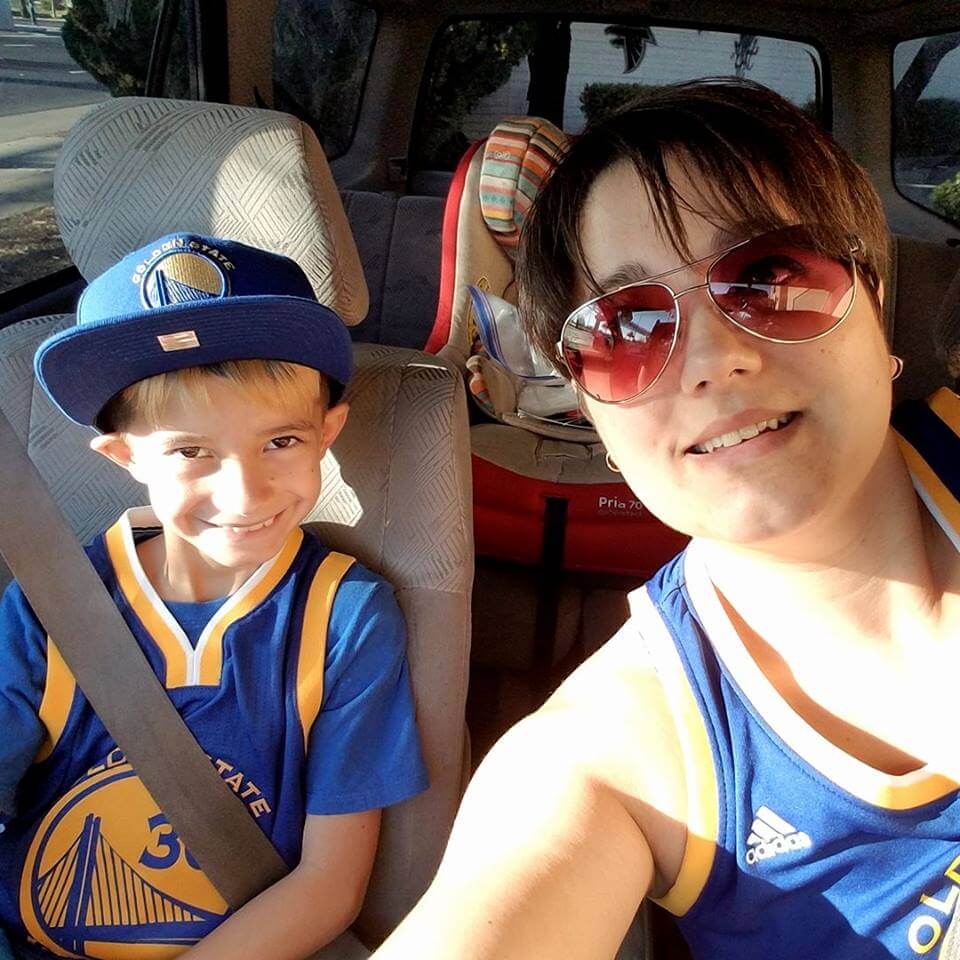 Annies VLL Sew Modified "Baker"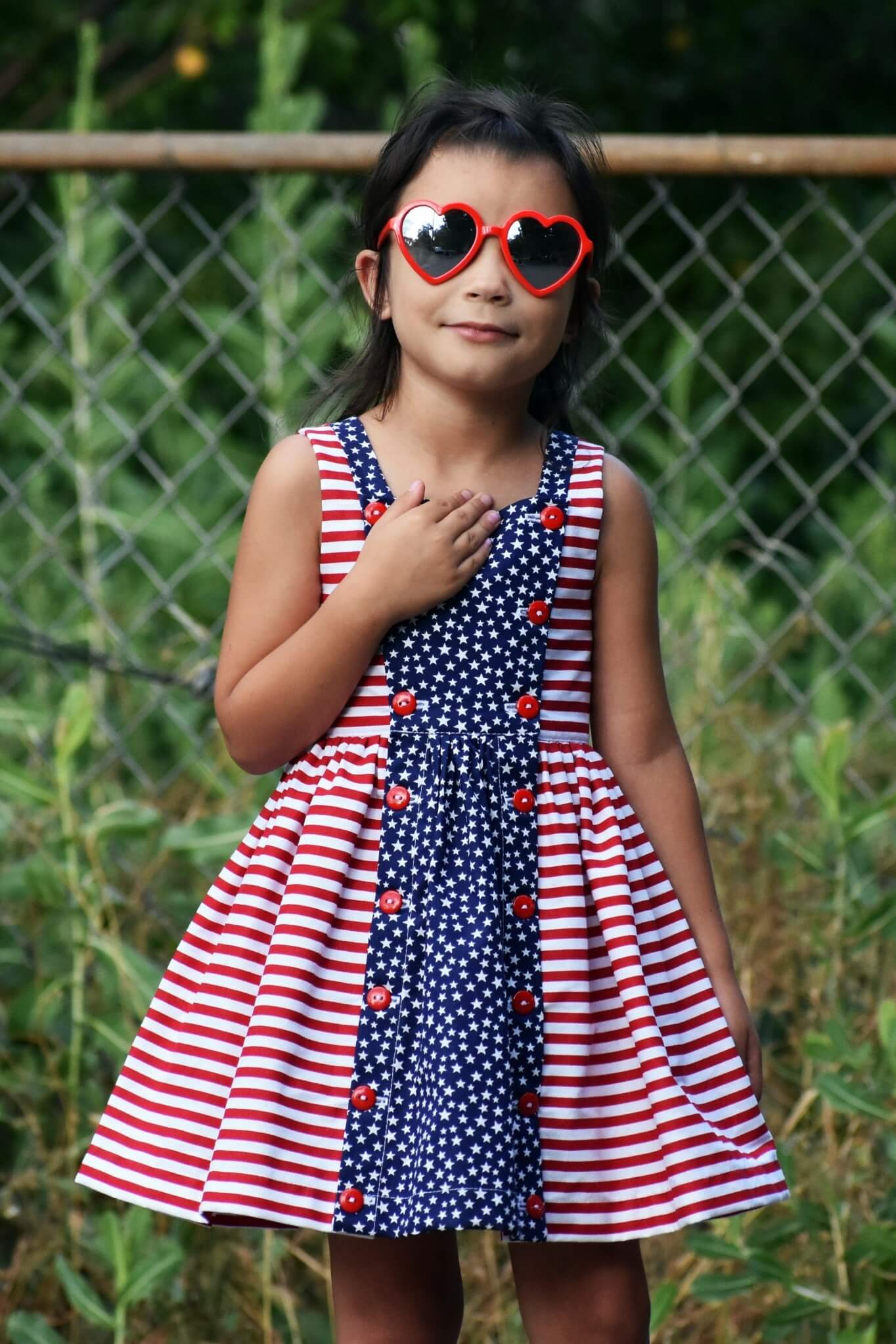 A Word From Annie!
I have been sewing since the age of 5. I have been surrounded by seamstresses and makers my whole life. My mom designed and sewed wedding dresses and my grandparents owned an upholstery shop. Some of my fondest memories as a child had to do with sewing/making in one form or another. I made a ton of scrunchies and pillows as a kid! I was lucky enough to learn how to sew on industrial sewing machines and to this day, I would rather poke myself in the eye than sew on a home machine. I MUST HAVE SPEED!!
After high school, I enlisted in the United States Marine Corps where I met and married my husband. After our enlistments were over, we moved back to my hometown of Redding, California to start our family. We now have three kids, Garrett 14, Logan 12 and Dalilah 5. Once I had kids, I wanted to make them everything! I borrowed a sewing machine and got to work on my oldest son's baby bedding.  It was John Deere tractor themed! I caught the sewing bug and started making things for friends and family. People were loving what I was making so I decided to do a few craft fairs and that eventually led to me starting a bedding company in 2010.  The company has been super successful but extremely stressful and time consuming so I am currently in the process of closing up shop so I can focus more on my family and get back to sewing strictly for hobby.
I have been a pattern tester for a little over a year.  I sew for my daughter almost every day. Her closet is always overflowing but I wouldn't have it any other way. Vintage Little Lady is one of my favorite companies to test for because Leah is a total sweetheart and I love her vintage but modern style.  I don't think I could choose a favorite VLL pattern but I am pretty obsessed with Baker at the moment.  I love to hack patterns and I knew as soon as I saw Baker that I would eventually hack it to a double button front dress where the panel could be removed and switched out to change the look of the dress. Since it is fully lined, it can also be made reversible with a reversible panel so one dress can give you several different looks.  Dalilah needed a 4th of July dress so I decided to test my idea and make one from some inexpensive stars and stripes from Hobby Lobby. I was thrilled with the end result and can't wait to make more!
Side note/brag: We are huge basketball fans! Also, I am typically the one behind the camera so this is the most recent picture I have of myself and it is 2 years old!  We were on our way to a basketball game. My middle child and I share a love of all things sports. He is a phenomenal athlete so we spend a ton of time travelling all over California for games, mostly competitive soccer. His team has won the league championship and State Cup for their age group for the last few years and they are just getting started.
Instagram: www.instagram.com/dalilahtrew
Christine Sciankowy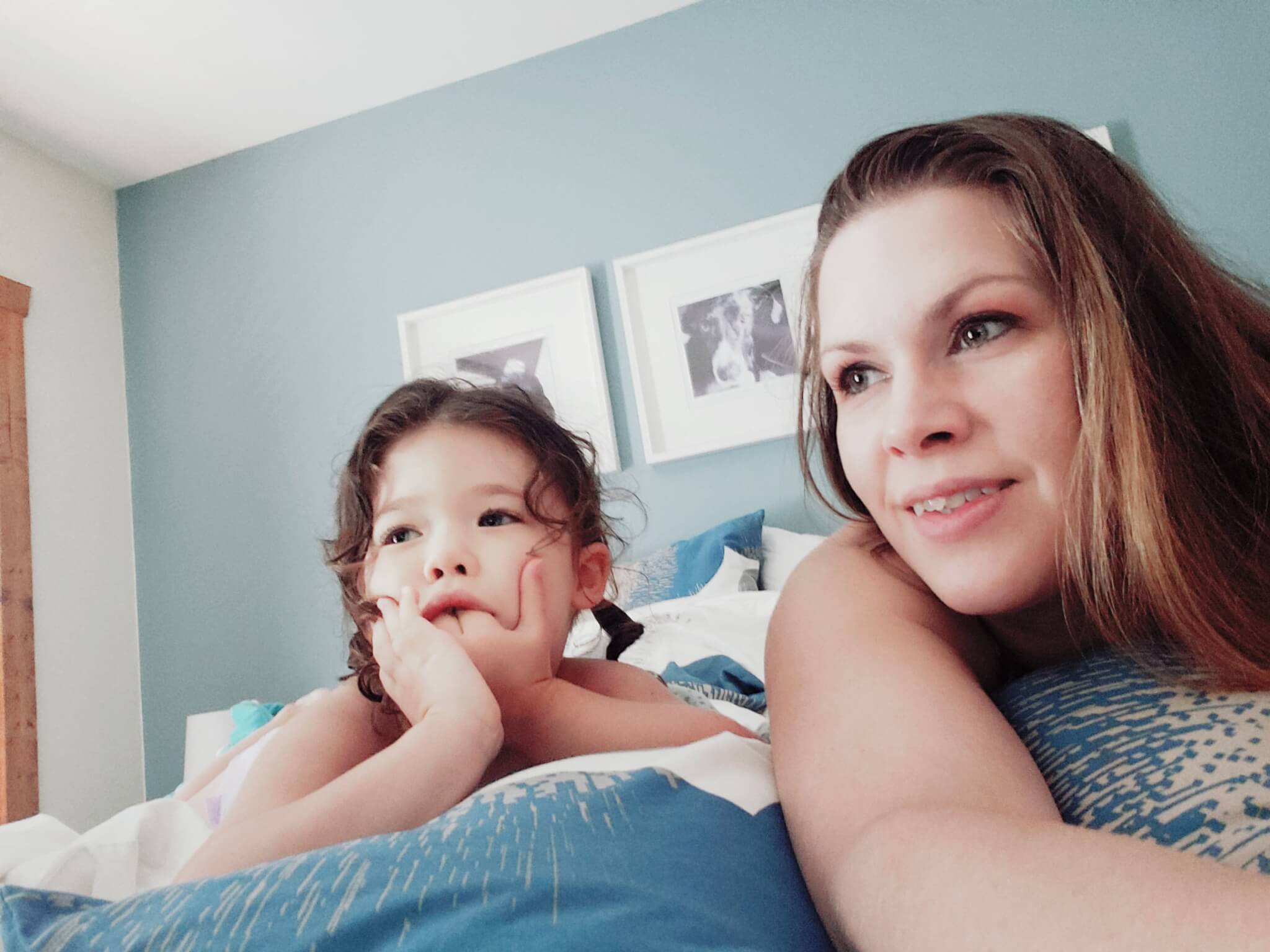 Christine's VLL Sew "Bristol" !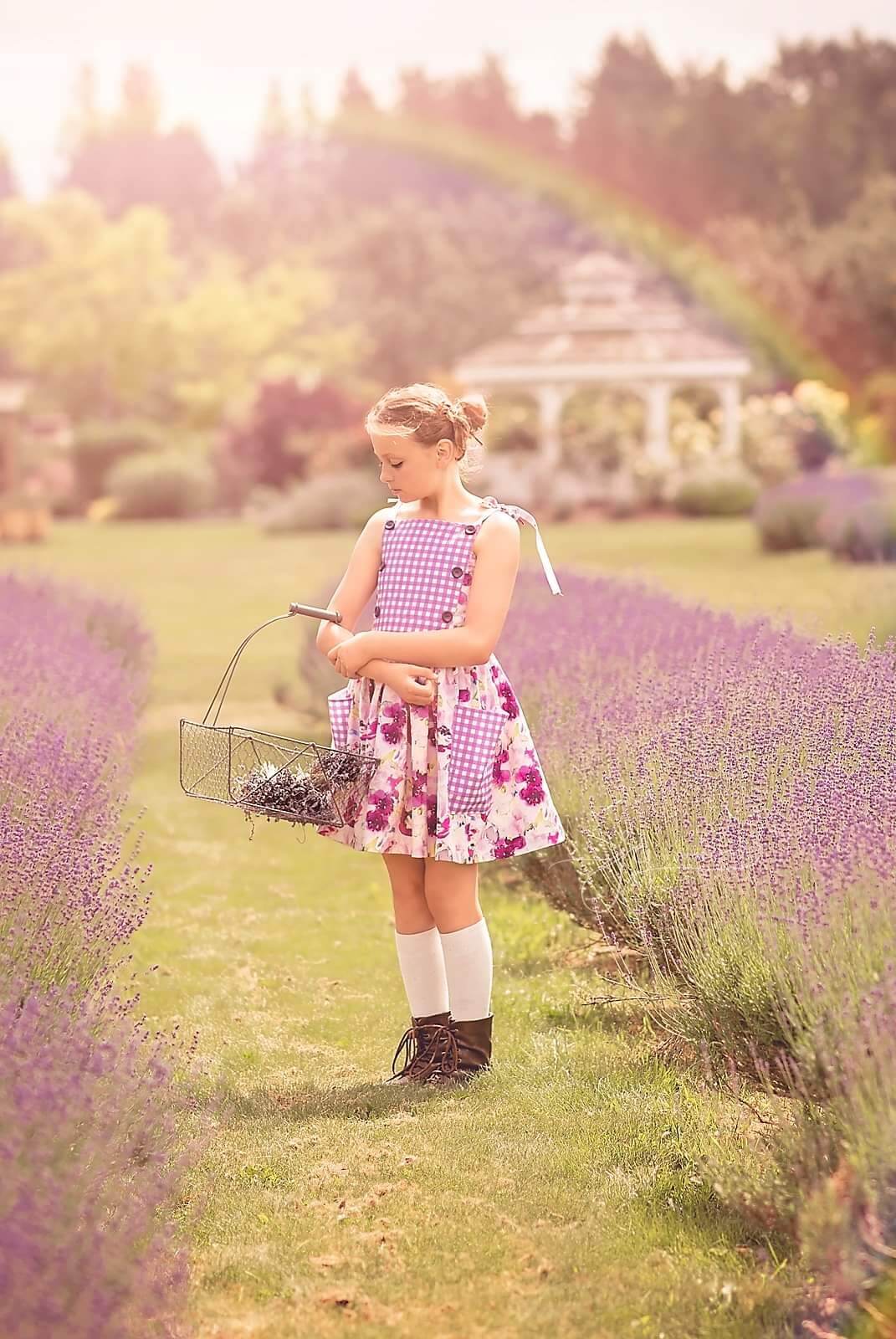 A Word From Christine!
Hi everyone! My name is Christine. I am from British Columbia, Canada. My sewing journey started very young when my mother offered to help me sew a pillow! Well that was so much fun I decided I wanted to grow up and be a princess living in a castle full of pillows I had sewn! I took sewing all throughout high school and we even went on a class trip to New York to learn about Fashion Design! My first job was at a fabric store and that's when I officially became a fabric hoarder! I mean collector? Skip forward many years and my biggest inspiration entered my life! My daughter!
I love the Bristol dress because it is SO versatile. I used gingham from my favourite custom shop Kammie Lou Lou's Custom Fabric Shop and the floral from another favourite, The Styled Magnolia. I thought the combination of the two gave the dress a modern yet vintage look. I love that about Vintage Little Lady patterns! They bring back the most beautiful pieces from long ago and make them new again! The details in these patterns make them stand out from the rest and are the reason why VLL is quickly becoming my favourite pattern company!
My Facebook page: https://www.facebook.com/babygemsgifts/
A huge THANK YOU to Annie & Christine for entering the June sew ups contest, and for sharing their GORGEOUS sews with us! I have been so THRILLED to see all of the BEAUTIFUL sews that have been displayed in our Vintage Little Lady Pattern Group on Facebook! There is so much inspiration and encouragement, for everyone from beginning sewists up to experienced sewists! Keep the GORGEOUSNESS coming!! You are ALL  so very talented in all that you do! We are looking forward to August Sew Ups!