June Sew Ups!
It is that time again!! Time to recognize 2 TALENTED seamstresses of VLL!! While we always have so many talented ladies submit and it is always SO HARD to choose, we have randomly chose 2 WONDERFULLY, creative, talented ladies for the month of June! CONGRATULATIONS to Milja & Kimberley!!! Milja & Kimberley's sews were so very creative and well thought out down to the buttons, lace trims, and fabrics! Milja's sew features our newly released sewing pattern "Baker", while Kimberley's sew features our sweet, vintage sewing pattern "Bristol"! Both of these ladies have such STUNNING taste! Milja & Kimberley both have shared lovely photos and a SWEET back story of how they got started in the journey of sewing and their thoughts & details on each one of their sews! Sit back, relax, and enjoy the journey of these two ladies below!
Milja Brown Ex Mihajlovic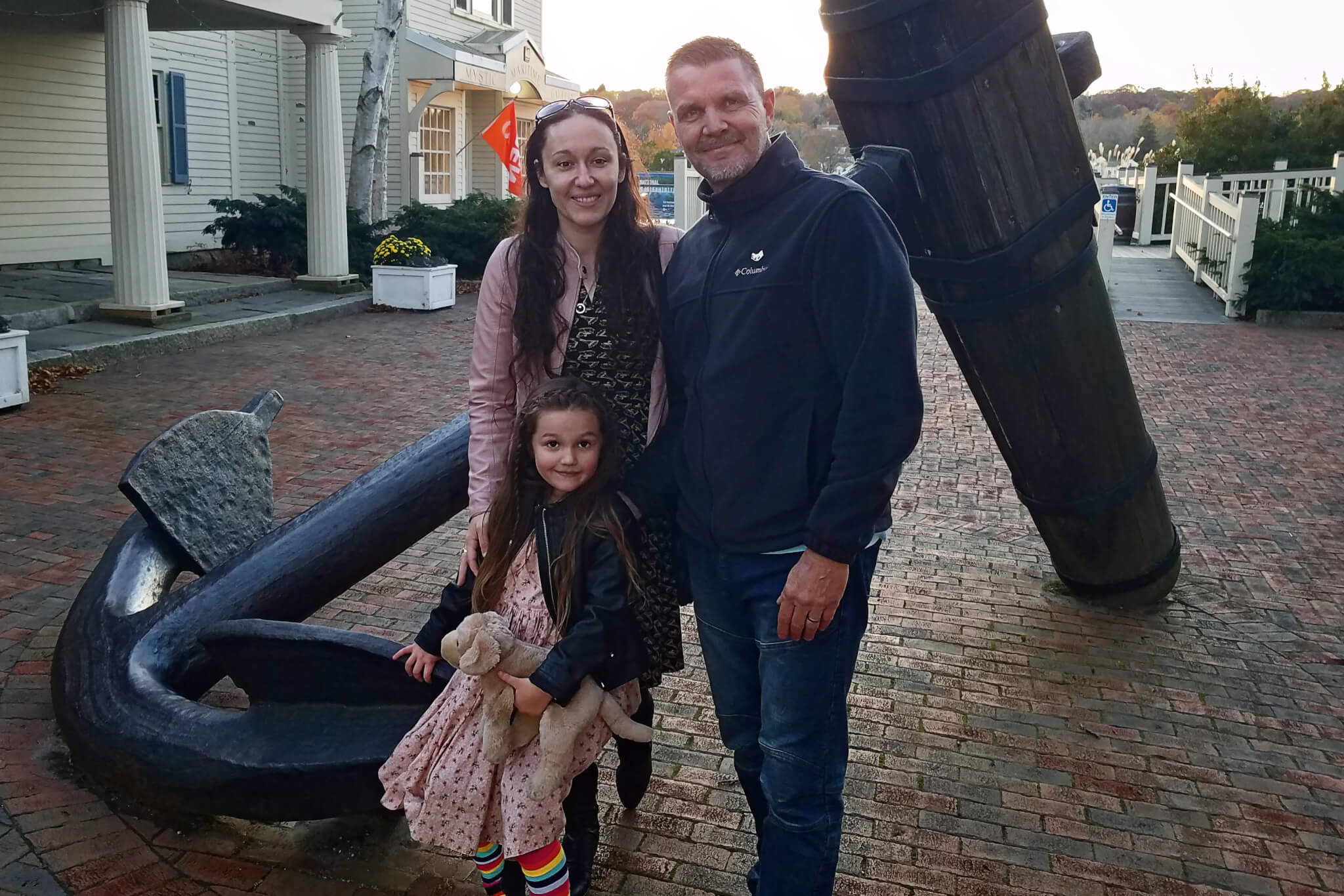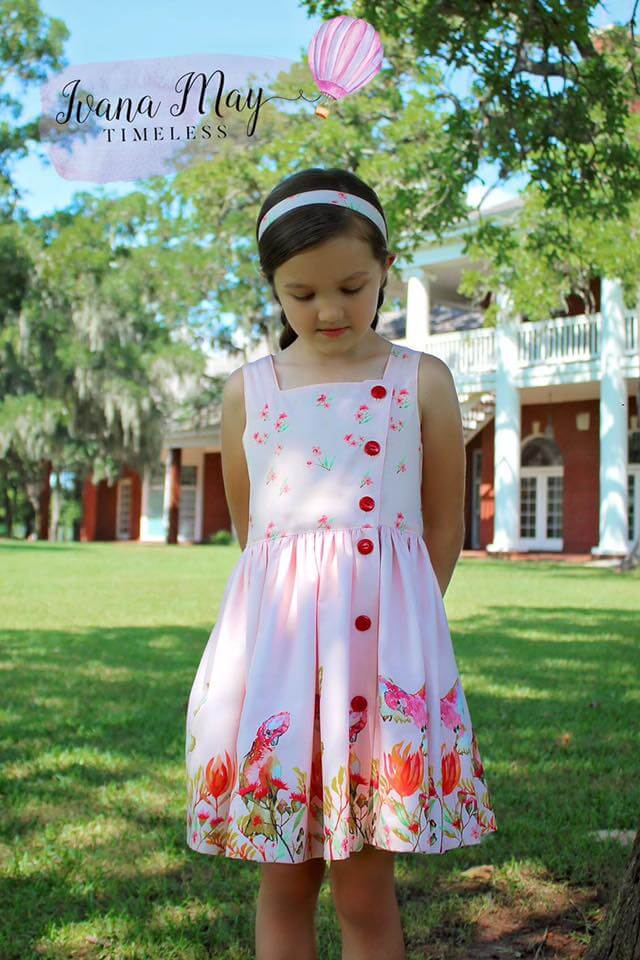 A Word From Milja!
"Hi, My Name is Milja. I am originally from Serbia and have been living in the USA for 8 years.
I have always been interested in the arts. One year ago I decided to learn to sew. It became a passion and love from the first moment. It still amazes me that I can turn beautiful fabrics and thread into something timeless. Making dresses for little girls is always fun. My biggest inspiration is my daughter Ivana May.

I'm passionate about supporting all things handmade and lovingly crafted. I love items that have stories behind them and developing relationships with the people who created them.

Ivana May Timeless started  from my love for designing and creating beautiful dresses that you and your little ones are sure to cherish.

Vintage style dresses are my absolute favorite.  Vintage Little Lady patterns are exactly that – Vintage and Timeless.

Baker dress is every little girl's dream come true. There is nothing but Love for this pattern – partial wrap design, princess seams, fully lined dress with the skirt length perfectly placed above the knee. Every little detail is just perfect.
When I saw the new collection BEAUDESERT from Bec Williams ( Hawthorne Supply Co) I knew that this gorgeous border fabric would be a perfect match with Baker. And I was right. It was a match made in Heaven.

What have you been dreaming of since you were a child? Define it and go for it! Chasing your dream will bring you true happiness that can be shared with the world."

https://instagram.com/ivanamaytimeless
https://www.facebook.com/pg/ivanamaytimeless
Kimberley Threlfall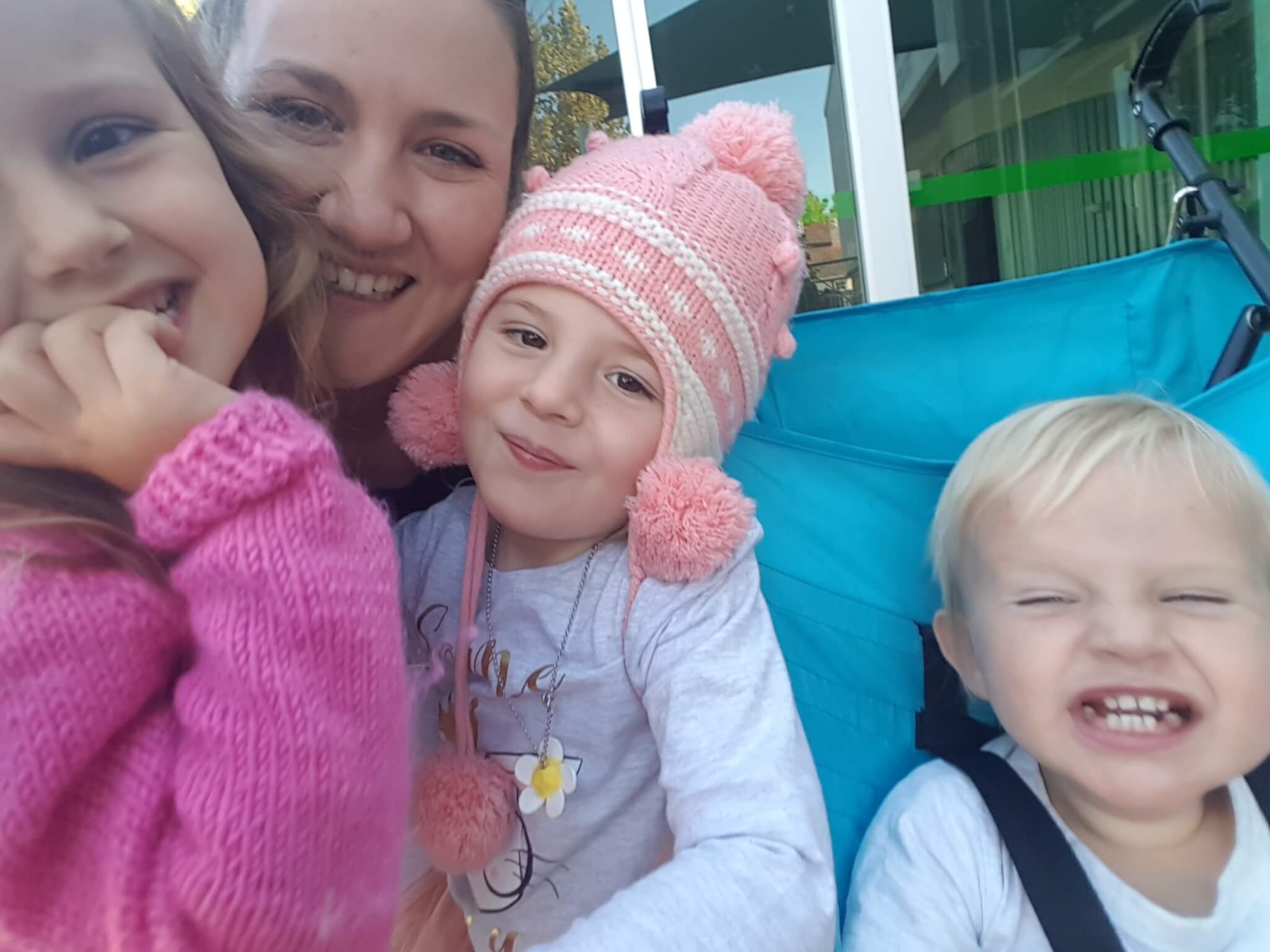 Kimberley's VLL Sew "Bristol" featuring a "Vintage Sheet"!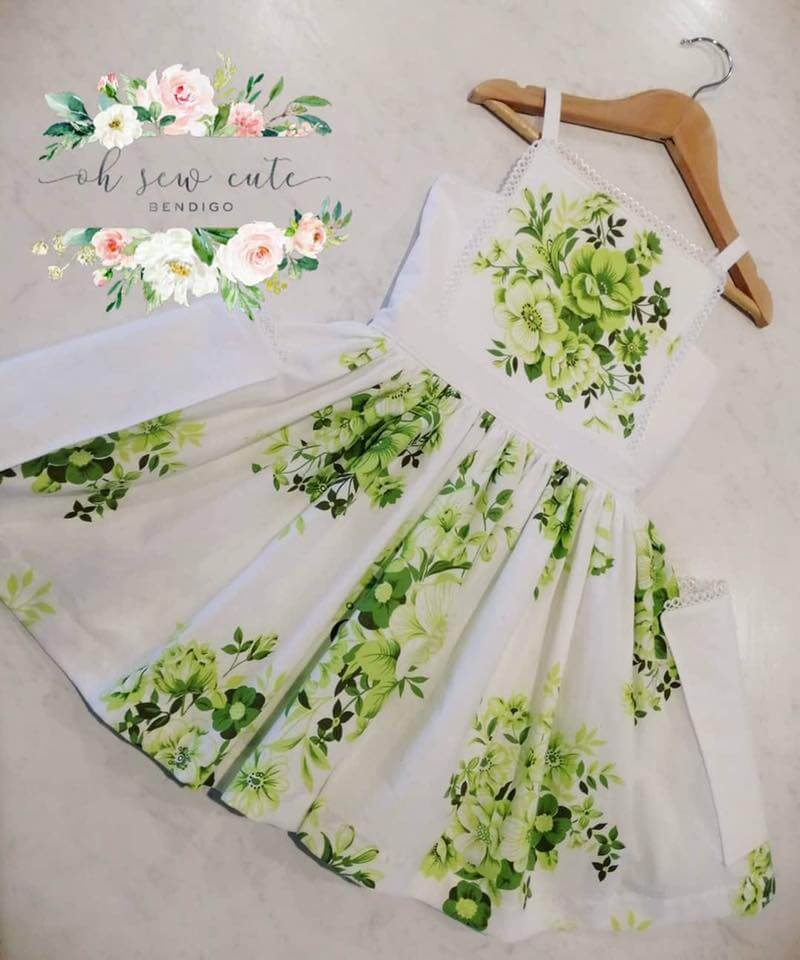 A Word From Kimberley!
"So I actually failed sewing at school, I was terrible and genuinely hated the class, I took wood work instead the following year! That was about 15 years ago. After my first daughter was born I decided to borrow my husband's grandmother's old machine and taught myself how to use it, before my mum brought me my own for Christmas. Since then sewing has become not only a joy but an obsession. Any chance I get I am in my sewing room. For this Bristol I used a vintage sheet that I found at a thrift store. As soon as I laid eyes on it it screamed Bristol to me. I wanted to pair it with crisp white broadcloth for that fresh summer feel and the trim arrived a few days earlier that matched perfectly. Bristol is such a beautiful and unique dress pattern that is so simple to put together because of the wonderful instructions, and you end up with this amazing vintage dress that you wouldn't be able to find in stores."
My Facebook page is Oh Sew Cute Bendigo
My Instagram is @ohsewcute_bendigo
A huge THANK YOU to Milja & Kimberley for entering the June sew ups contest, and for sharing their GORGEOUS sews with us! I have been so THRILLED to see all of the BEAUTIFUL sews that have been displayed in our Vintage Little Lady Pattern Group on Facebook! There is so much inspiration and encouragement, for everyone from beginning sewists up to experienced sewists! Keep the GORGEOUSNESS coming!! You are ALL  so very talented in all that you do! We are looking forward to July Sew Ups!